Ismini Phillips Studios | Pilates Studios, Retail & Cafe
Brief
To turn a white box space into a pilates studio for classes and workshops.
Ismini Phillips, a Pilates instructor and trainer with over ten years experience, was ready to set up her own studios. In 2018 she found the opportunity she'd been looking for: spacious premises with great potential, easily accessible with Tonbridge high street on the door step. 
Apart from a professional rubber gym flooring, it was an empty shell. We worked from concept to implementation to transform this into the classrooms, treatment rooms and café she had pictured for her clients.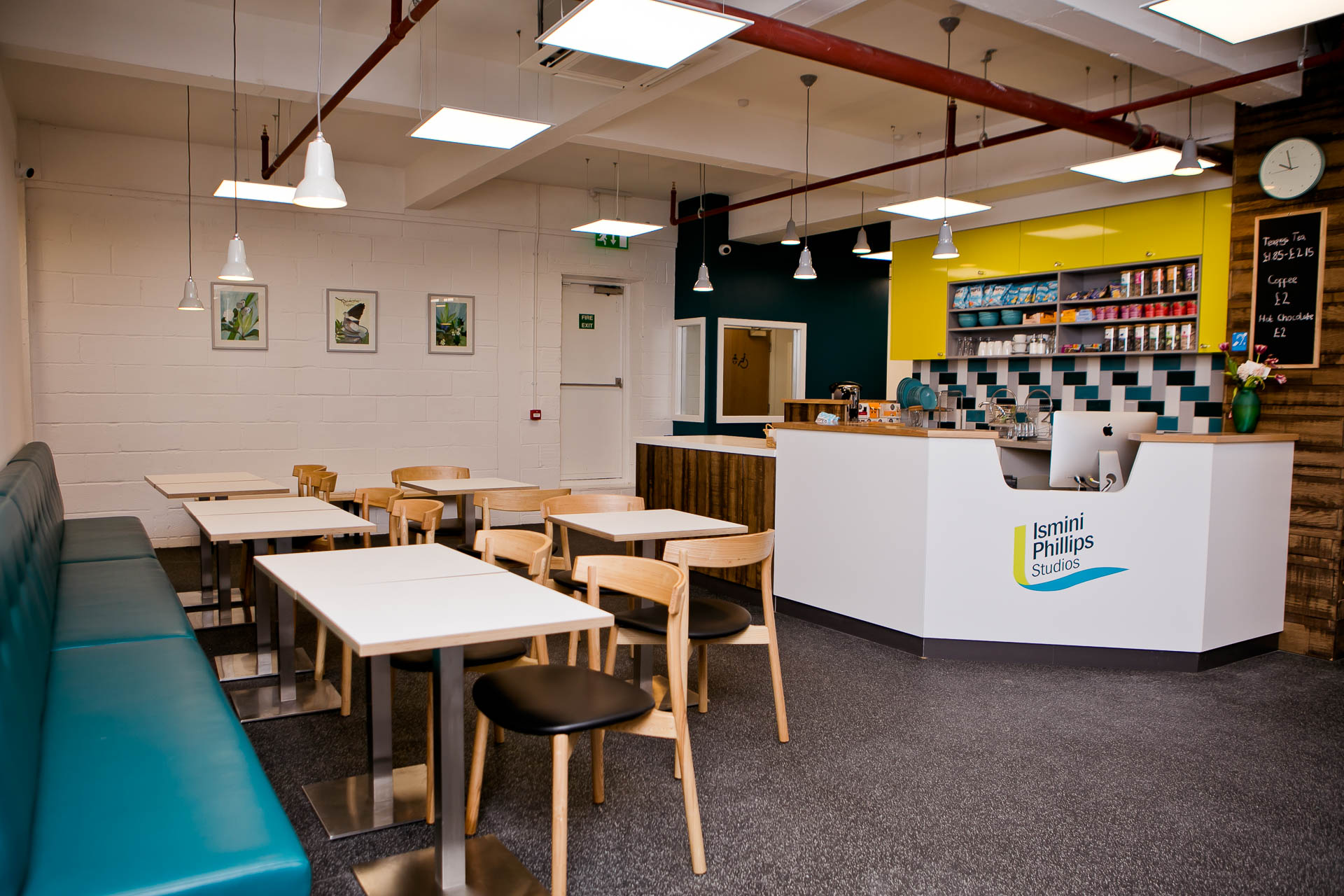 We explored various layouts at concept stage to ensure optimum use of the open floor area. This allowed the creation of three teaching studios, including one dedicated to pilates machines, along with one-to-one consultation rooms, toilets and changing facilities.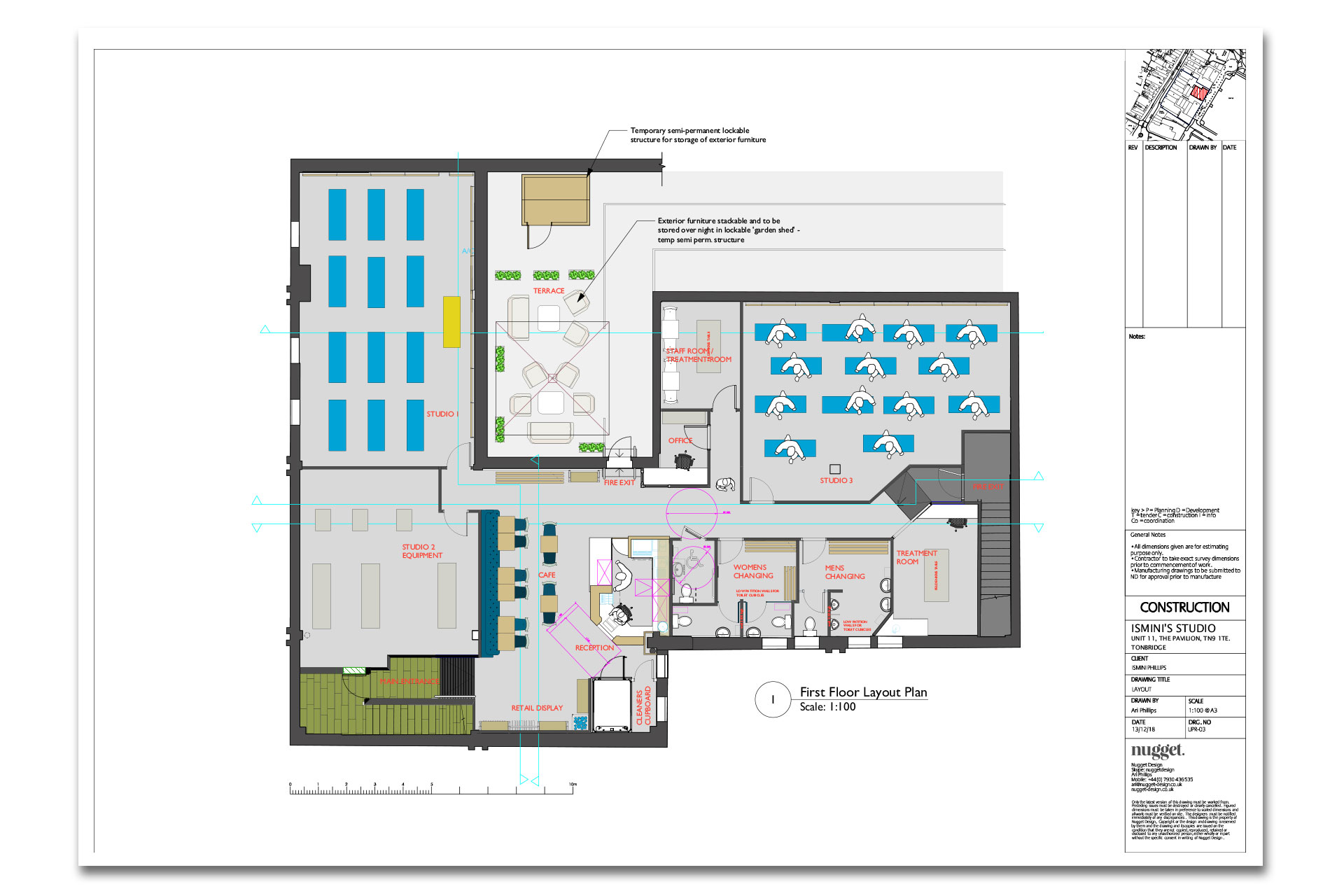 The interior finish of the studios was kept simple to provide calm, quality settings in which the focus could be on the teaching. They needed to work for student and teacher, as well as being flexible for the wide range of classes the studios would offer as the timetable grew. Consideration of equipment requirements was key to this, as was lighting; we devised the lighting plan and ensured all fittings were dimmable. Mirrors were used to extend the space but are also valuable tools for teaching.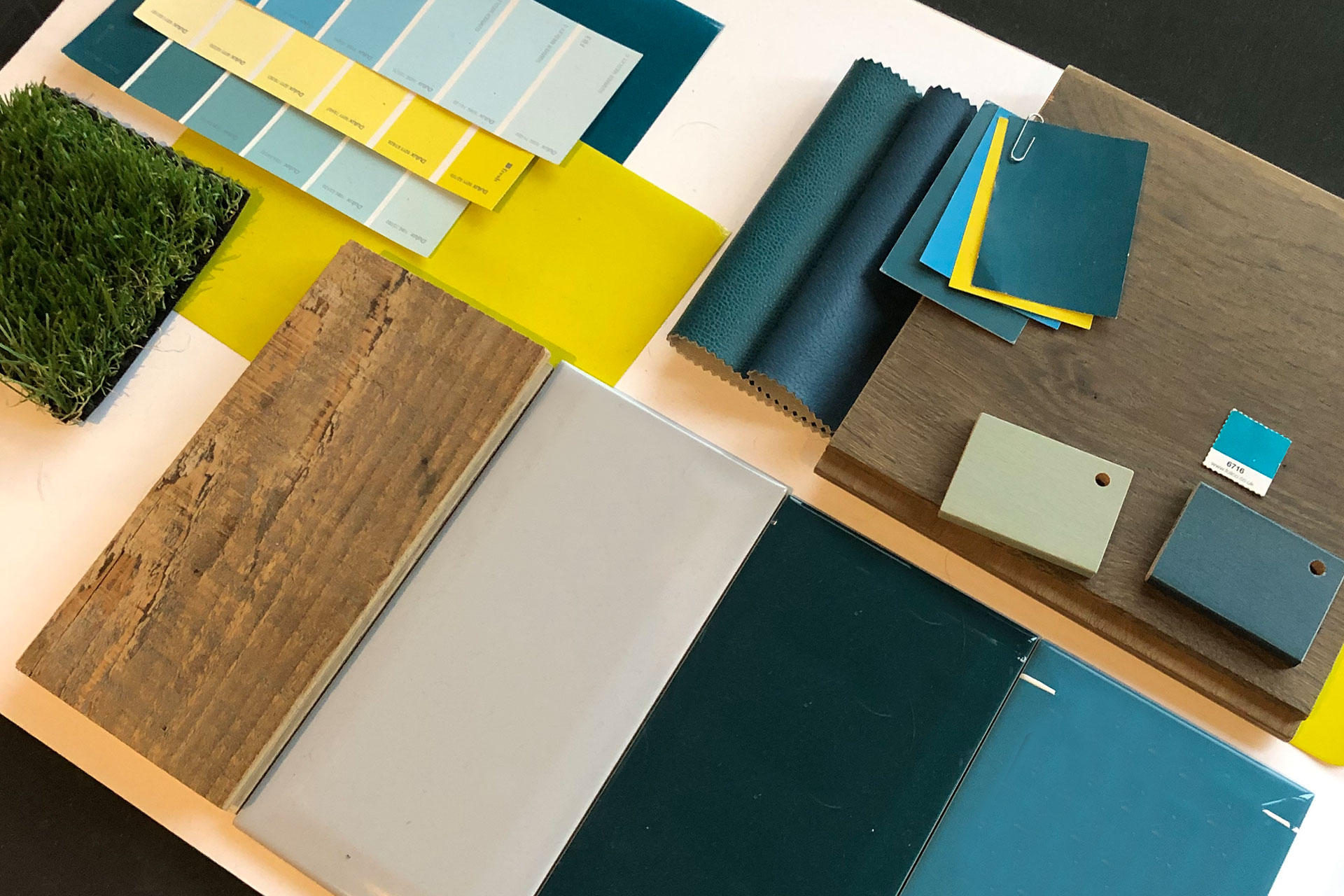 Ismini is able to work with a wide range of people, of all ages: from those with specific medical conditions, for example cancer or back pain, to women's health and pregnancy, to general wellbeing and fitness. Ismini Phillips Studios needed to be somewhere welcoming, enjoyable and relaxing for all.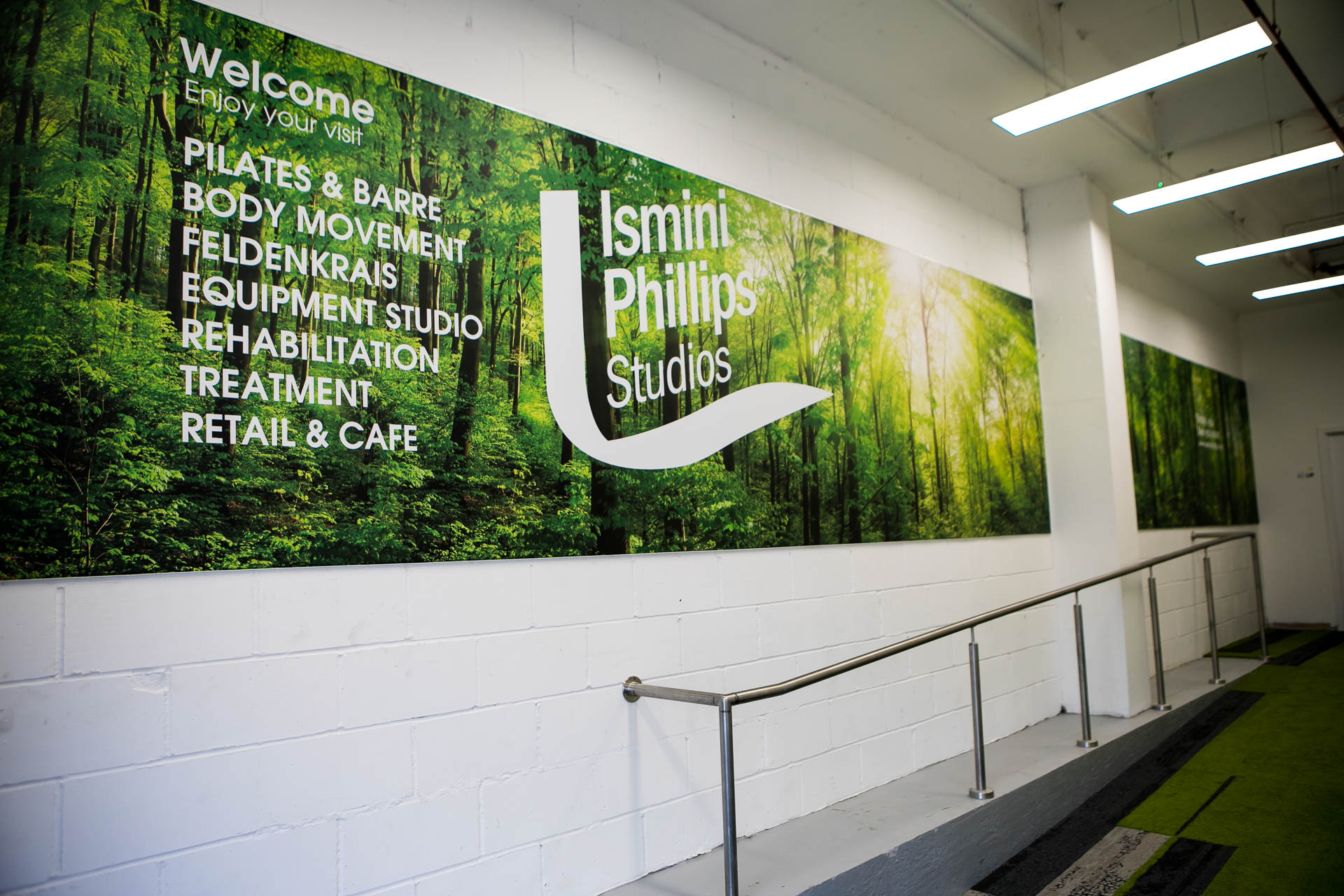 At the street level entrance we used green and earthen tonal carpeting to transition people from the concrete pavement outside into the studios, with a large feature branded welcome wall of natural imagery; an indication of this being a place to help you revitalize and refresh.
Entering the main space we centred the rooms around an open reception, café and retail area. Throughout we worked with the industrial nature of the building, keeping the existing red ceiling pipes as a feature and brightening the walls with white paint. In the cafe we put in bespoke soft banquette seating and added warmth with wood finishes and colours reflecting Ismini's brand: energising blues and yellows. These we continued through the design of the  environmental graphics – both vinyl and hand painted – providing wayfinding and giving elegant brand detail and character on the walls.
As well as being a friendly introduction for new and existing visitors, it is somewhere that enables people to either relax or focus before and after their pilates classes. 
The outcome is a dynamic new interior that gives a home for Ismini's skilled teaching and the great team that she built up. It is a place where she can continue to share her knowledge and enthusiasm for improving her student's health.