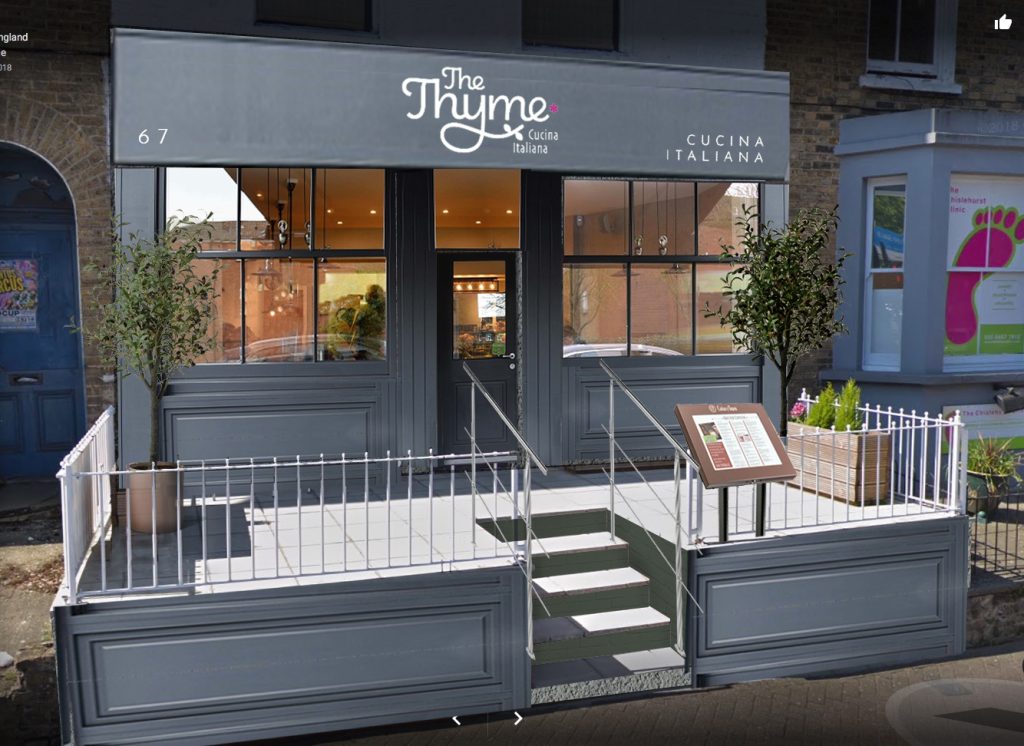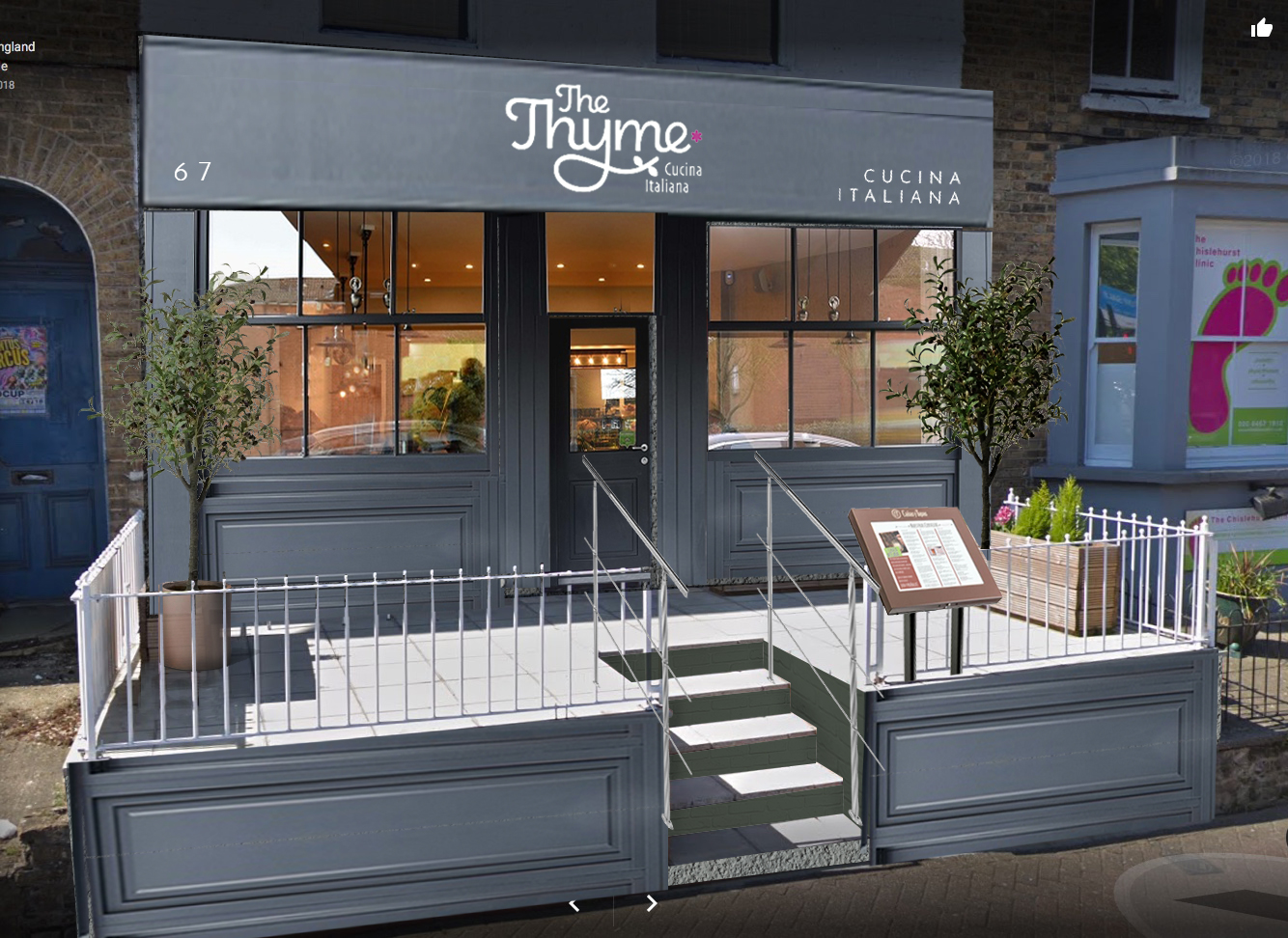 A Thyme for Change
A Thyme for Change
https://nugget-design.com/wp-content/uploads/2020/09/The-Thyme_Ultimate-Shopfront-and-new-logo-1024x746.jpg
1024
746
Nugget Design
Nugget Design
https://nugget-design.com/wp-content/uploads/2020/09/The-Thyme_Ultimate-Shopfront-and-new-logo-1024x746.jpg
A new identity for local restaurant The Thyme.
Occasionally we work on a project that doesn't quite make it to the final stage of implementation. But of course, the arrival of Coronavirus has meant all kinds of changes for businesses this year.
With local Italian restaurant, The Thyme, we had developed updated concepts for their logo. However with lockdown, and subsequent restrictions across the hospitality sector, the owners decided to re establish as 'Ginger & Spices', an Indian restaurant providing a takeaway service, drawing on the success of their already popular Indian restaurant in Bromley, Madhuwan. It is always great to support local businesses and well worth checking them out.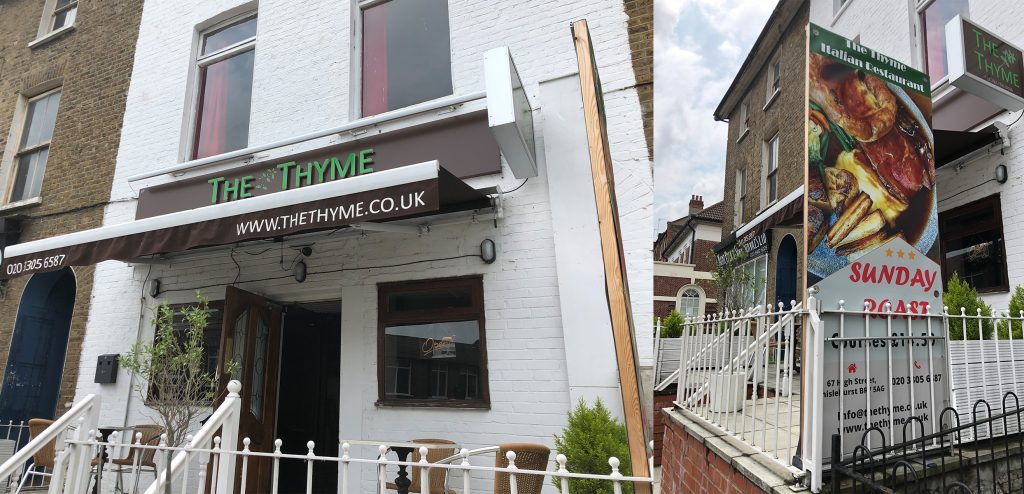 Here we take a moment to look back at their pre Covid journey with us, which illustrates some simple ways you can get more from your business – and what to avoid.
The Thyme had a lovely offer, great food and service, but unfortunately, their brand and shopfront did not align with their product.
What do we mean?
First and foremost for a restaurant to be successful the service and product must be excellent. This goes without saying. However, you need to align your brand, signage, interior and exterior and message to match. You need consistency throughout. Your curb appeal must be strong enough to capture your audience's attention and draw them in to want to find out more, check out your menu, to walk-in and make a reservation. And if your shopfront, signage or brand is not doing this you are missing out on a massive opportunity.
Unfortunately, The Thyme's visual identity was giving mixed messages. They knew they wanted to boost their profile but were unsure where to make the greatest impact… and when they came to us they had just invested in a leaflet marketing campaign and pop up banners, sold to them as a quick way to target new diners.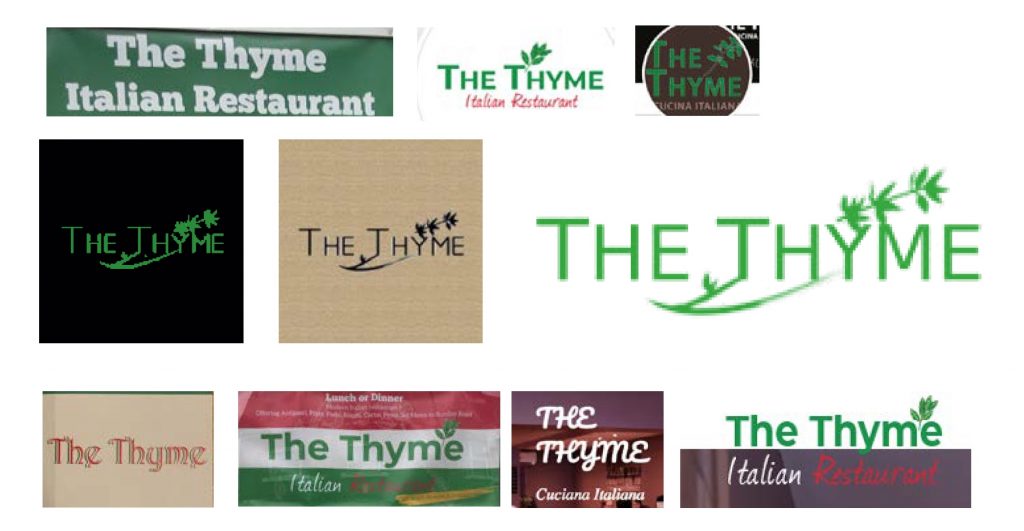 This is a common route for many businesses; it can seem a logical first step. However their visual identity was already scattered and this only spread it thinner.
They had a minimum of four different logotypes appearing across social media, menus, signage and shopfront…all totally different or a variation on a theme which shows lack of consistency.
Focusing on the advertising campaign meant they not only spent a significant part of their budget on marketing with poor graphics, but also lost out as there was little to drive new custom – the discounted offers really only brought back their regular customers when in theory they were hoping to engage new customers.
We would say this probably did more harm than good and risked cheapening their offer. The new materials looked more in keeping with a diner than the restaurant they had inside which was always a pleasant surprise in comparison (below)

Although the interiors lacked a bit of depth, light layering, texture and personality it was at completely different ends of the spectrum from the exterior and the identity just didn't do it justice.
Although having a quality product is essential for you to build and grow your business and gain a positive reputation and word of mouth, it is not the only key factor in having a successful restaurant or bar. In fact, a simple reason behind not engaging the customers to start is by not giving the right impression from the outset.
Our Approach
Here are a couple of examples of how a better shopfront, signage, clean and tidy branding can make all the difference to your appearance.
We started with the restaurant logo, creating initial concepts, all based on a fresher, simple identity.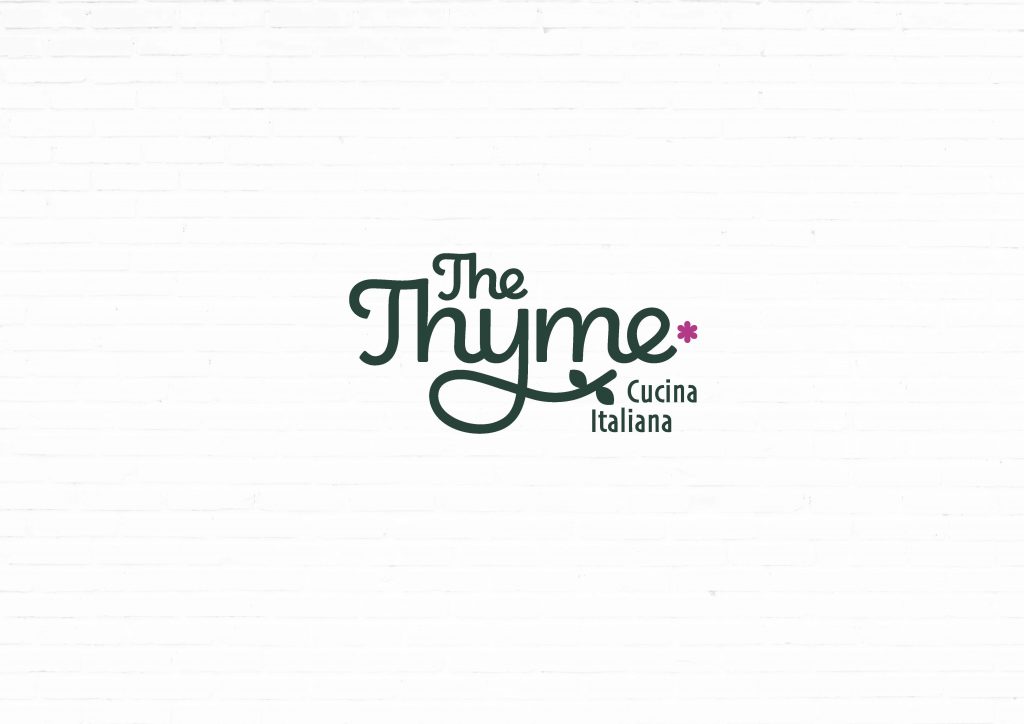 Then to show how the new identity could be implemented we presented how this would work with a new shopfront. Creating a whole concept could help ensure that any future changes would follow a consistent direction.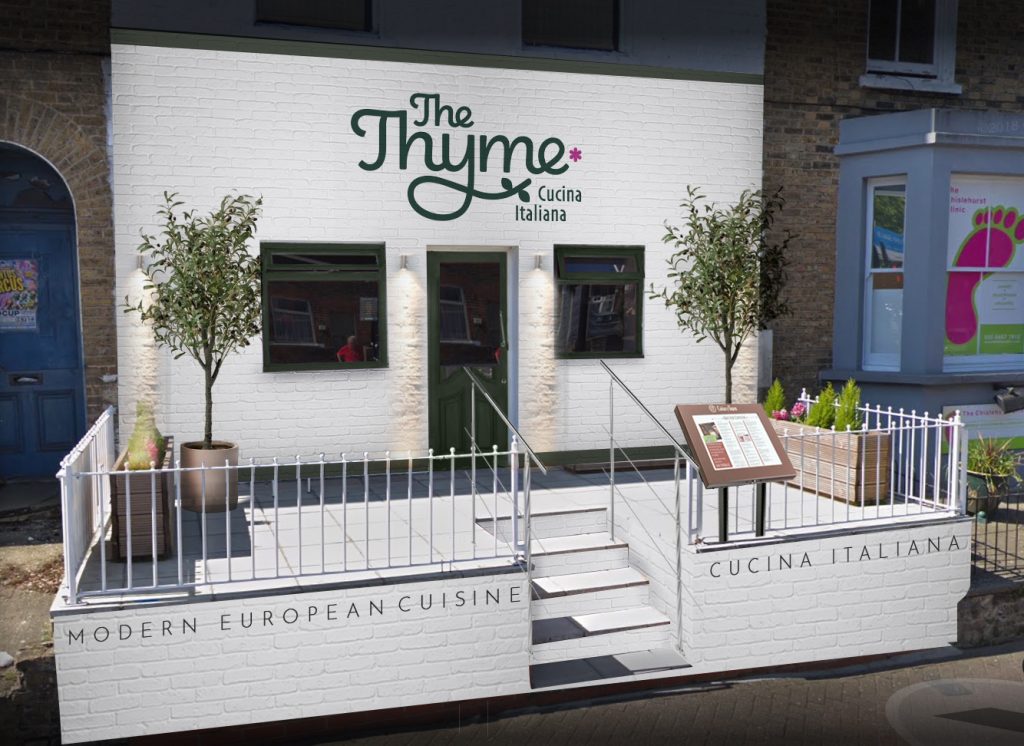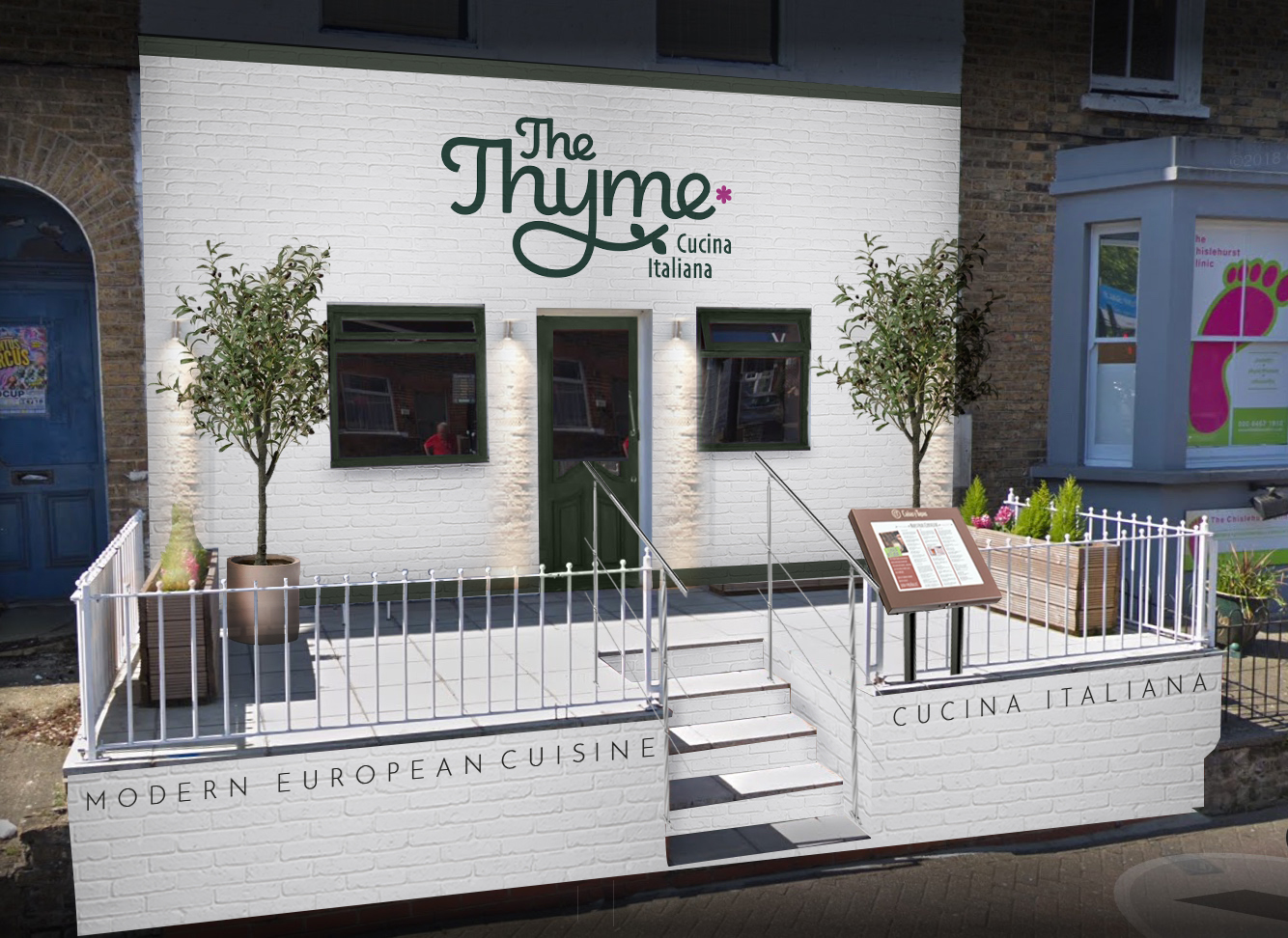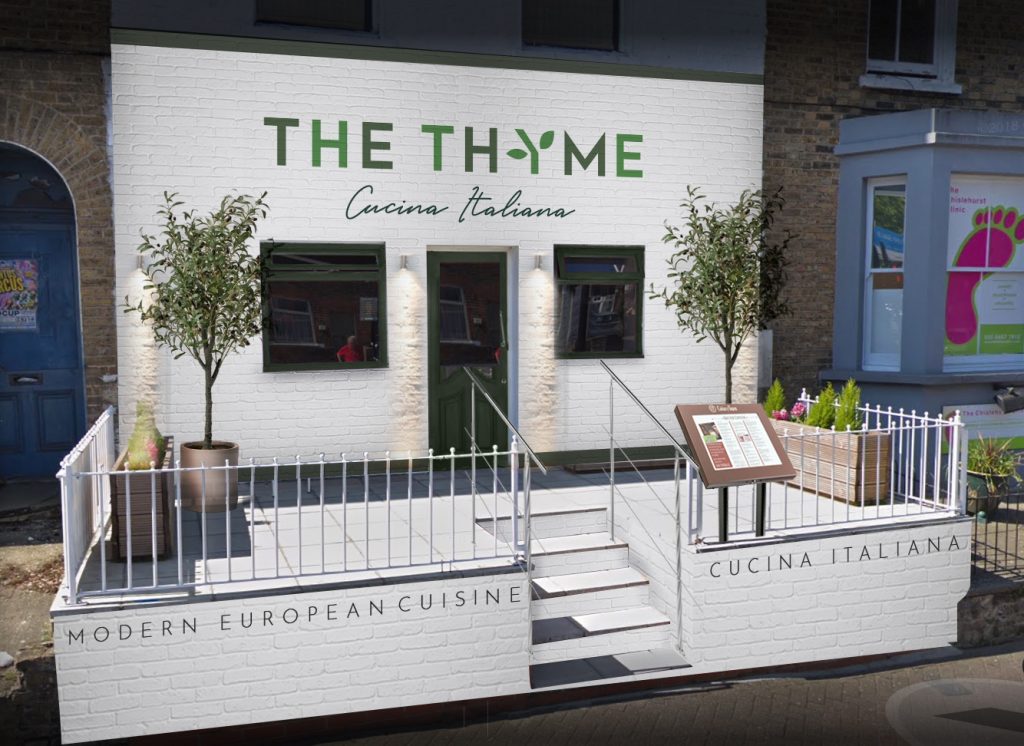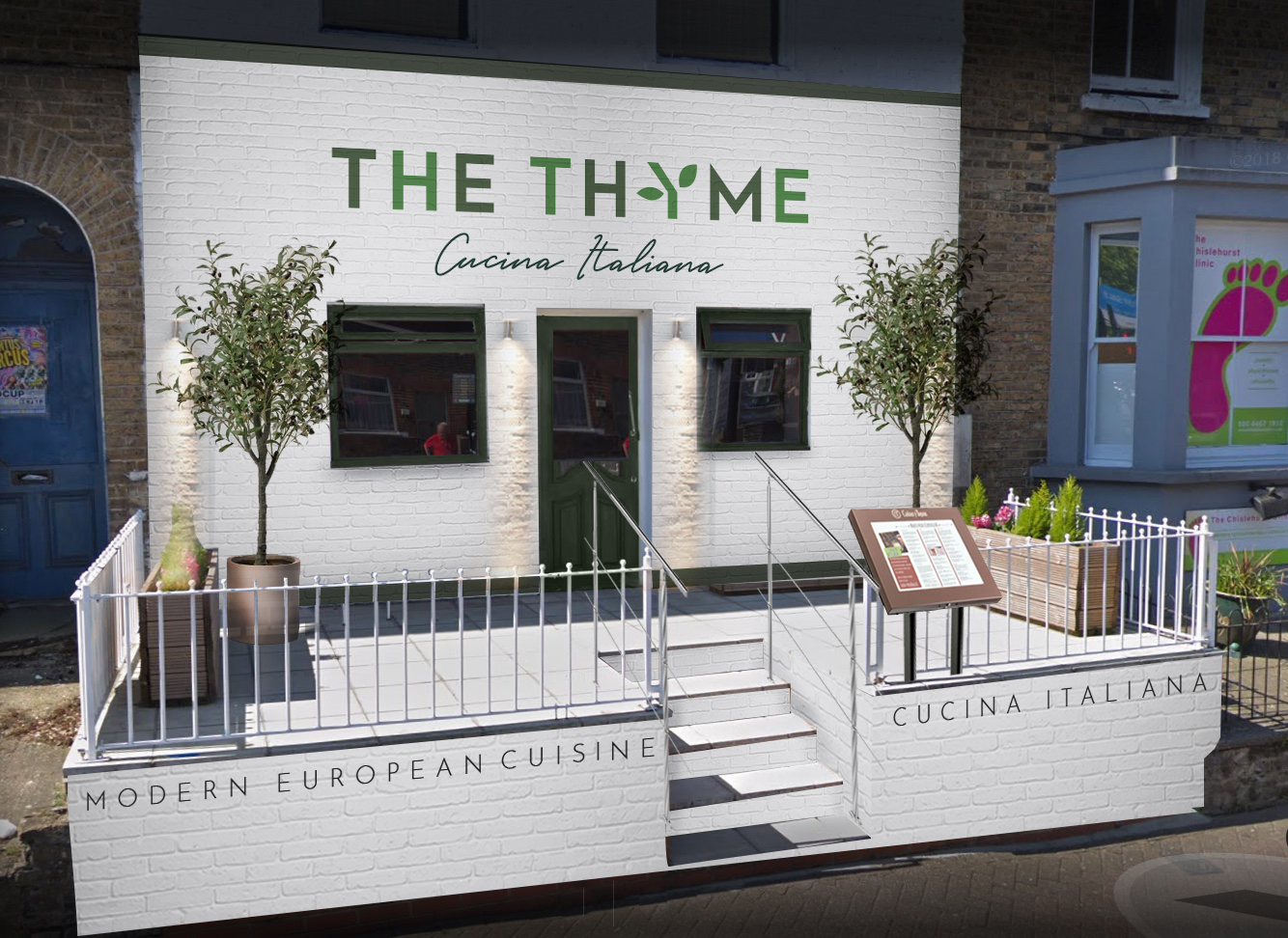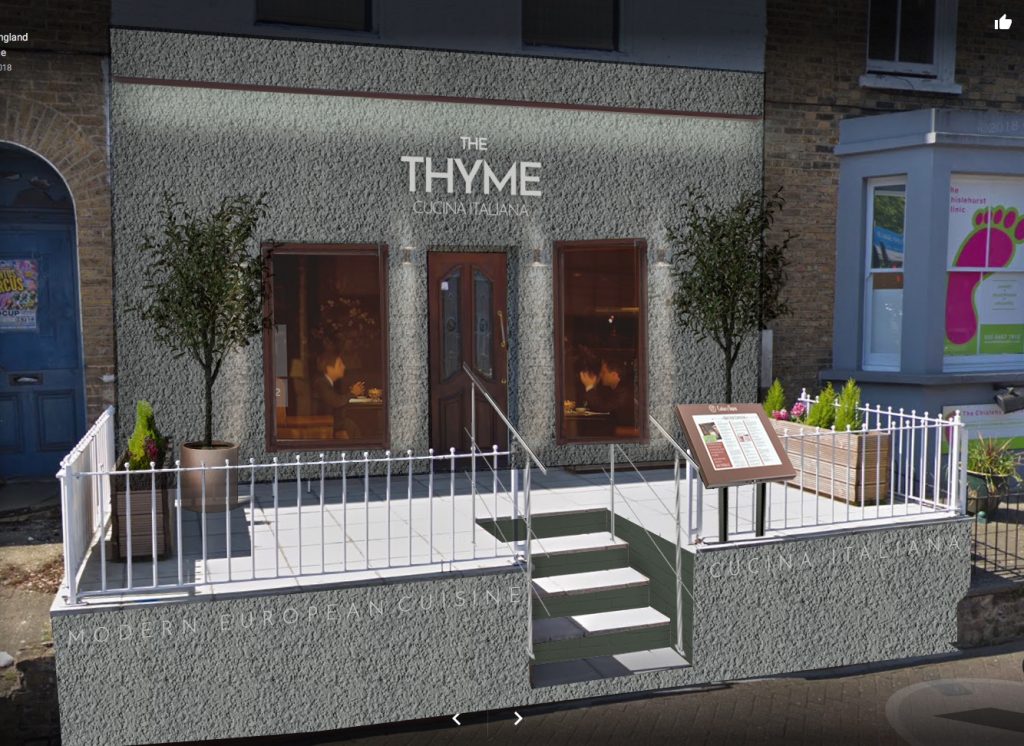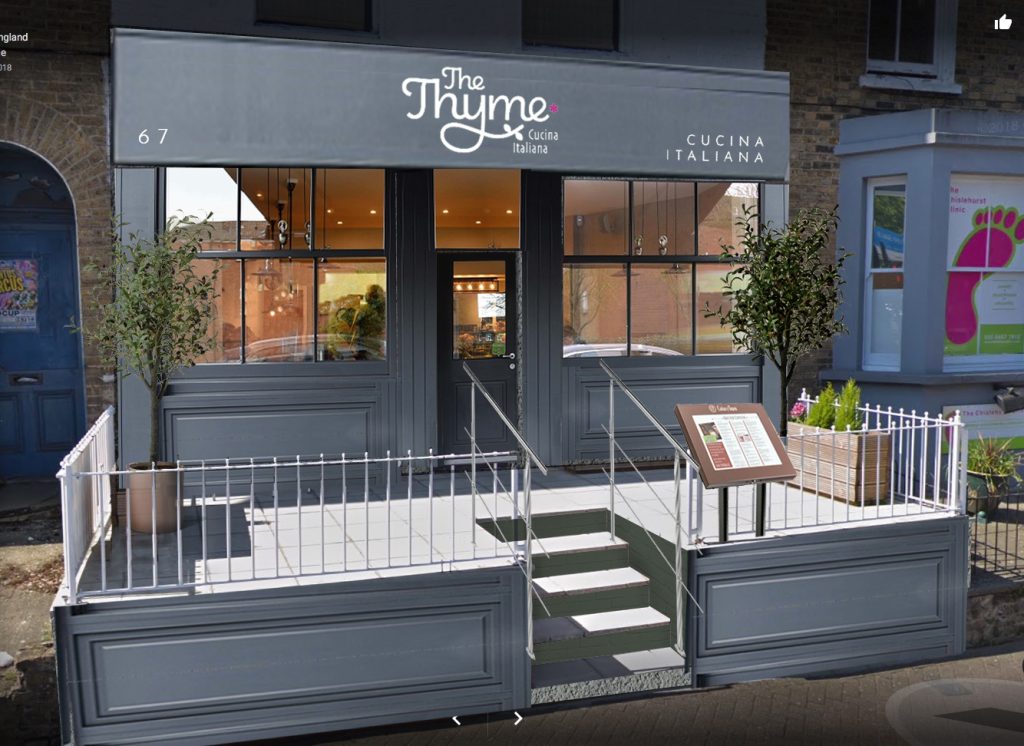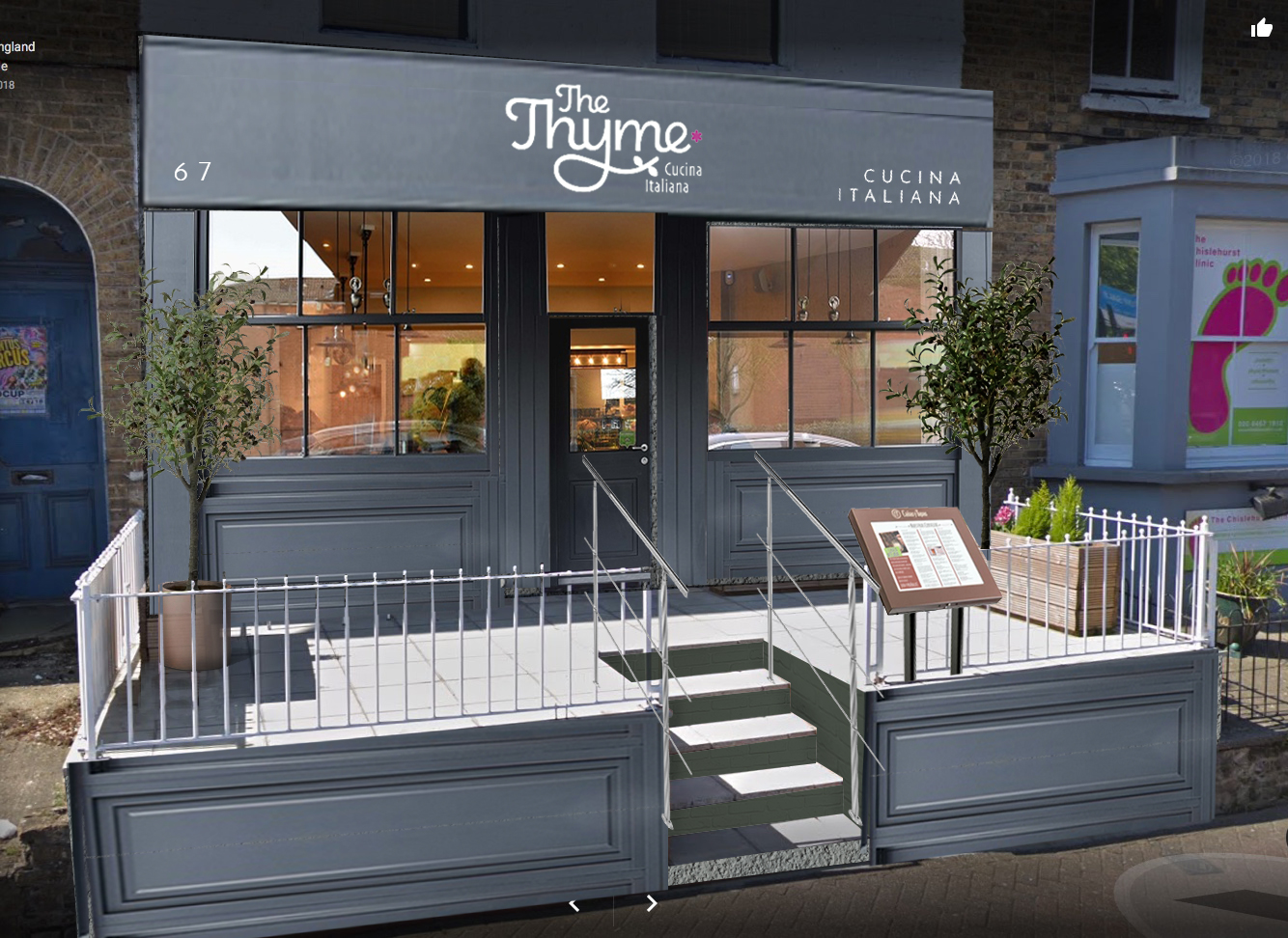 Obviously with the changed circumstances we all find ourselves in then this concept has remained on the page and is just a bit of fun to present what a much larger investment would actually do to the High Street.
If you're local, visit Ginger & Spices and give them a try. And if you enjoy it, spread the word so they can keep their new restaurant venture growing – who knows what the future will bring.
Next steps
We hope you liked our initial thoughts and can see how it would have an impact on the High Street. Before you decide which steps to take to promote your business don't be shy to enquire and do your research first to make sure you invest your hard earned savings wisely.
Good design makes good business sense. If you know you want to refurbish or even create a bar / restaurant / cafe then speak with or appoint a designer sooner than later, not just once you have signed the lease or agreed on the loan. You won't regret it.
Common stages of our design service:
Familiarisation and strategy
Concept design
Design development
Detailed design and tender packages
Tender and value engineering
Implementation
These do take time, but save you more money and time in the long run if considered at the outset of the project.
Contact us at Nugget Design if you feel we are the right professional design agency for you and your next project.
Want to see our latest bar and restaurant project? Did you know we were responsible for the complete design of Bank House bar and Kitchen for Stuart Gillies – Ex CEO of the Gordon Ramsay Group? Want to see what we can do? Check it out here and let us know what you think
Subscribe to our Newsletter
Stay in touch with Nugget Design with our Nugget Notes.
Don't panic, we promise not to bombard you with countless emails, marketing spam and sales. However we would love to keep you up to date with our latest projects, notes and news.