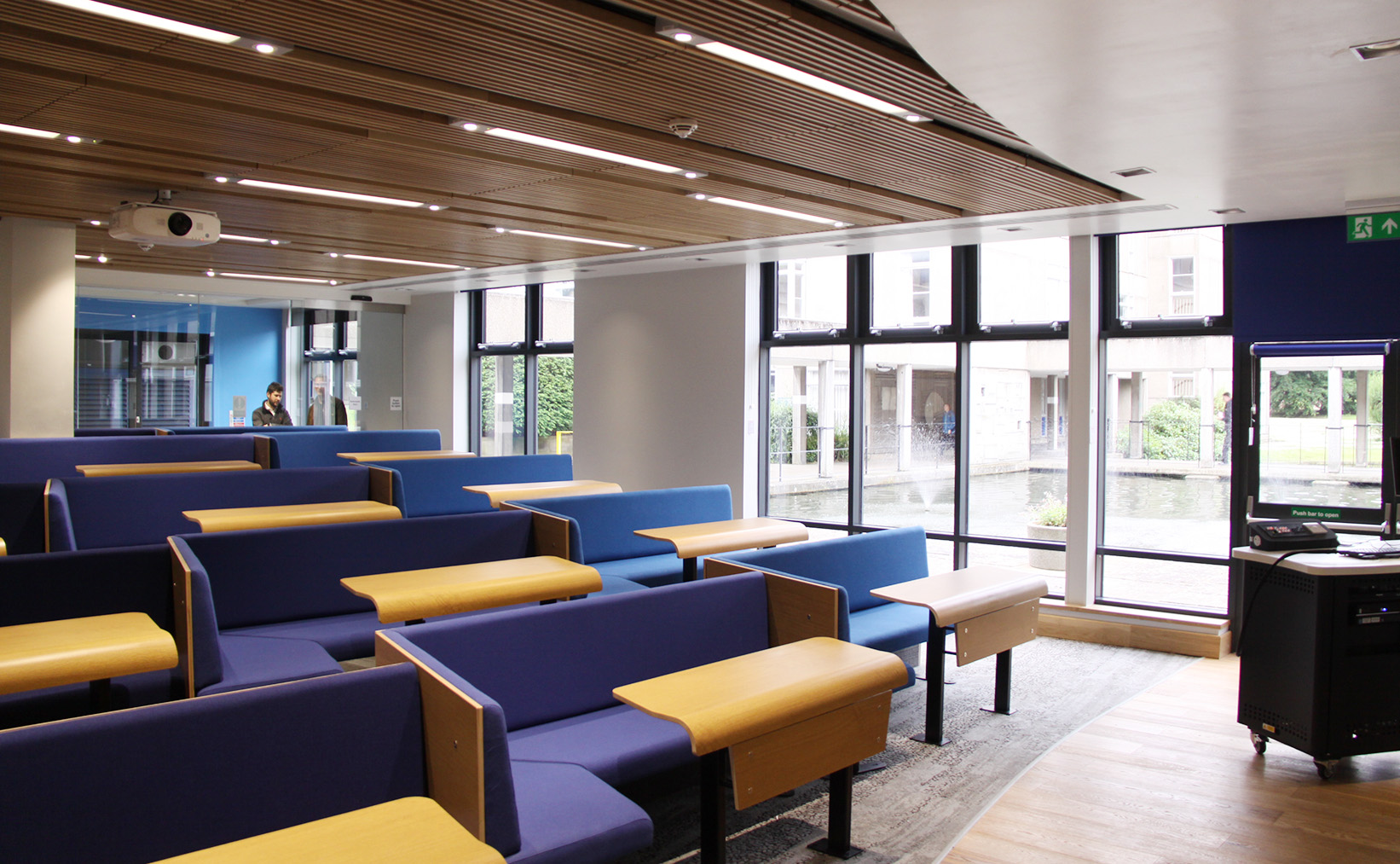 University of York | Lecture Room Refurbishment
A fun interiors project. Working closely with Brazenose who were brilliantly supportive in the conceptual design process and liaising with the University, Nugget Design were assigned to propose a interior design concept, design development and specification schedule for a revamp of two key areas within the University campus. These included Vanbrugh College and Derwent College, looking closely at the Seminar room and the Lecture room respectively.This was an exciting project as it presented us with spaces that somewhat was our canvas and as designers we were careful to throw in a variety of mediums and create a master piece.
Although faced with a few restrictions, it was our job to resolve those issues and design a space that was not only visually appealing or set in tone with trends and themes, it was important that they were practical and suitable for the users.
A lot of consideration was taken regarding the users and the type of space that would suitable for their comfort, choosing appropriate seating that would complement the functions of the space, soft and upholstered seats whether loose or fixed.