Manoj Coffee & Cuts Ludgate London. Better service, better experience.
Manoj was originally recommended to us when he was looking for a barbershop design team to refurbish his men's styling salon in Queen Victoria Street, London.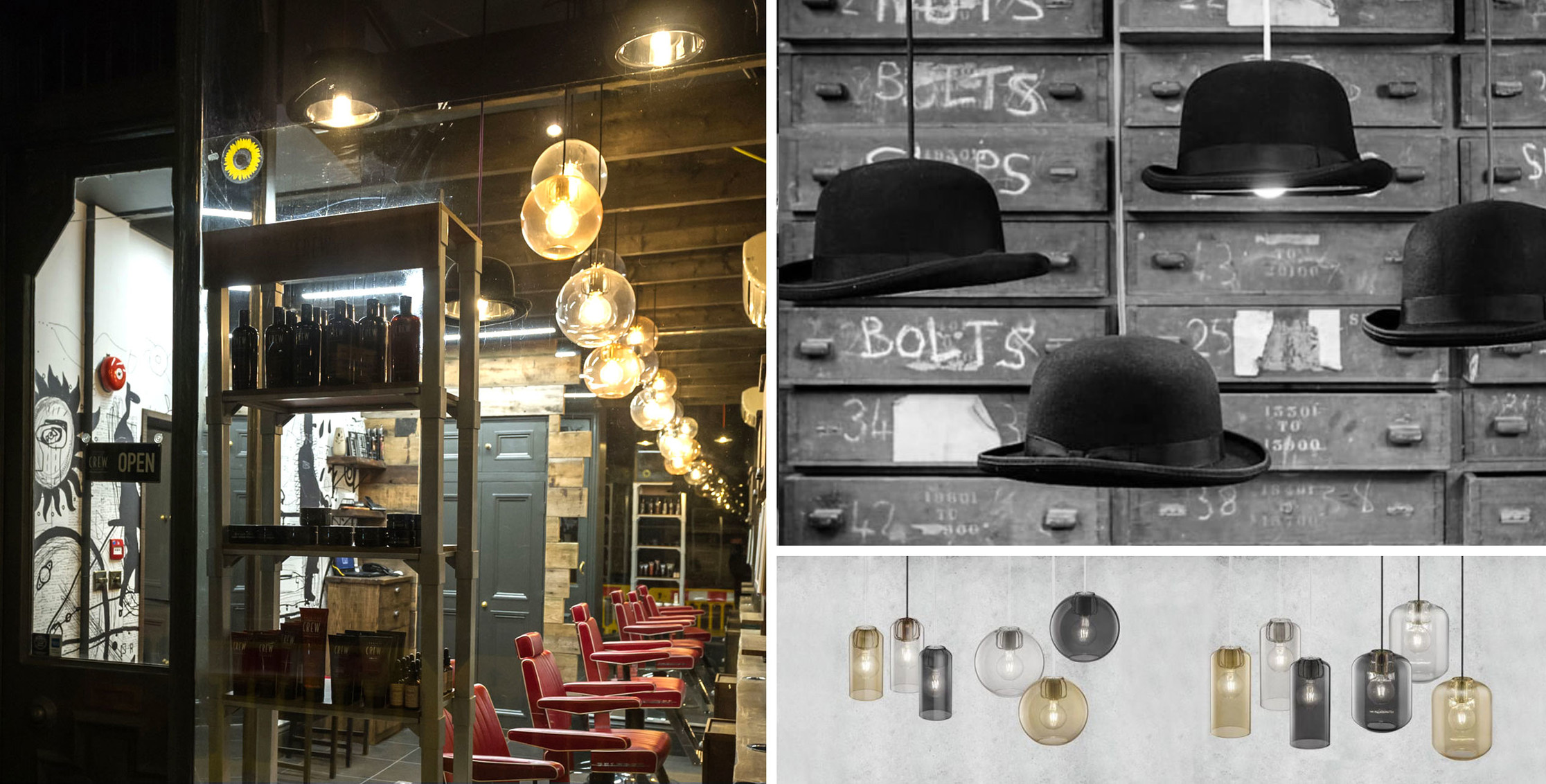 It was a great project to work on and the updated salon successfully opened at the start of this year. Less than six months later we were pleased to have the opportunity to team up with Manoj again to create a second branch in the City of London, this time from scratch, as he was taking over a former running shop near Ludgate Circus.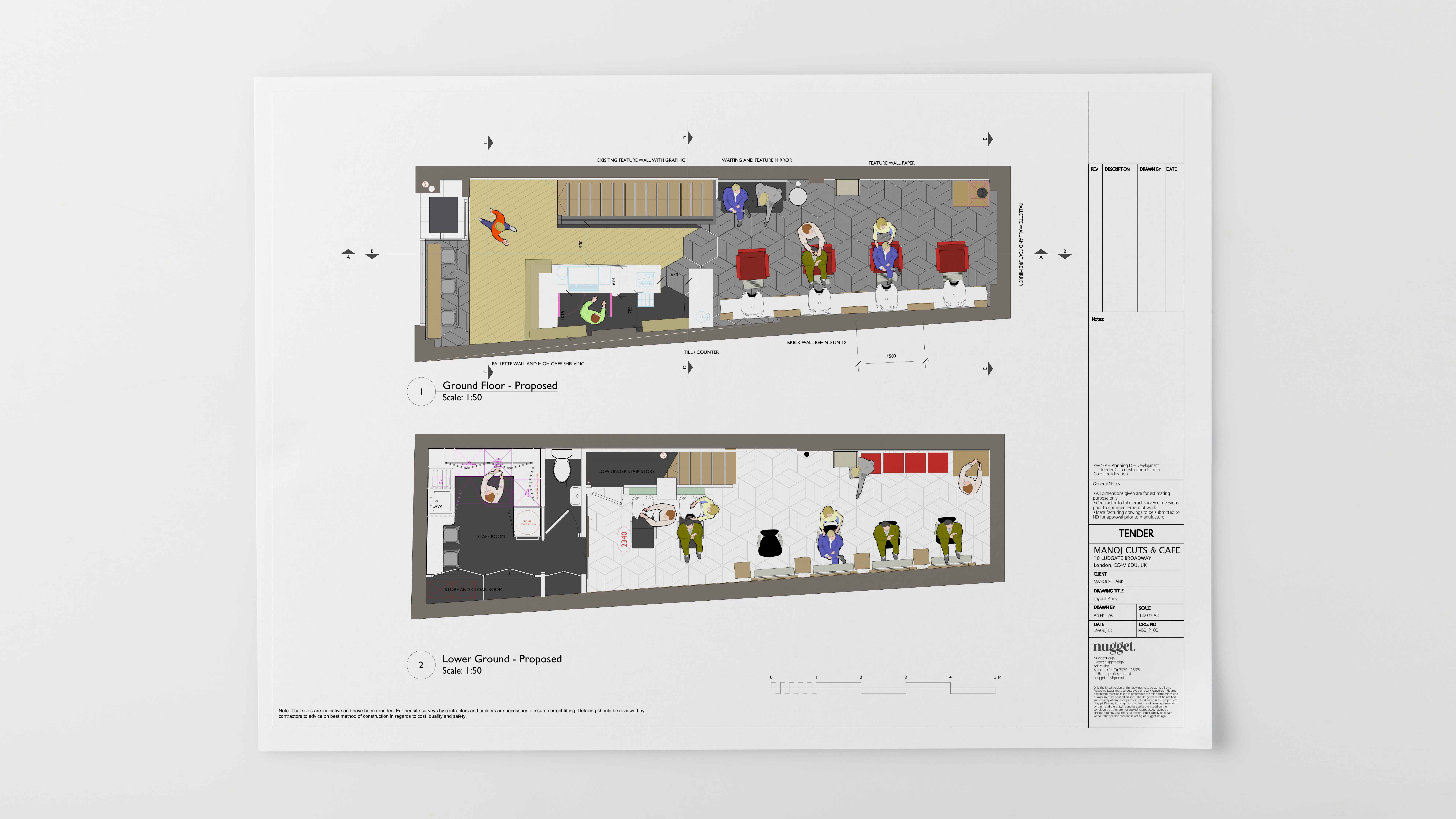 Manoj had always wanted to open another salon and that was why investing in establishing an interior brand identity when refurbishing the first was so important (rather than just re decorating); it meant that we had a language of materials and colour palette that could translate to the new space, and the two salons promote a coherent brand experience.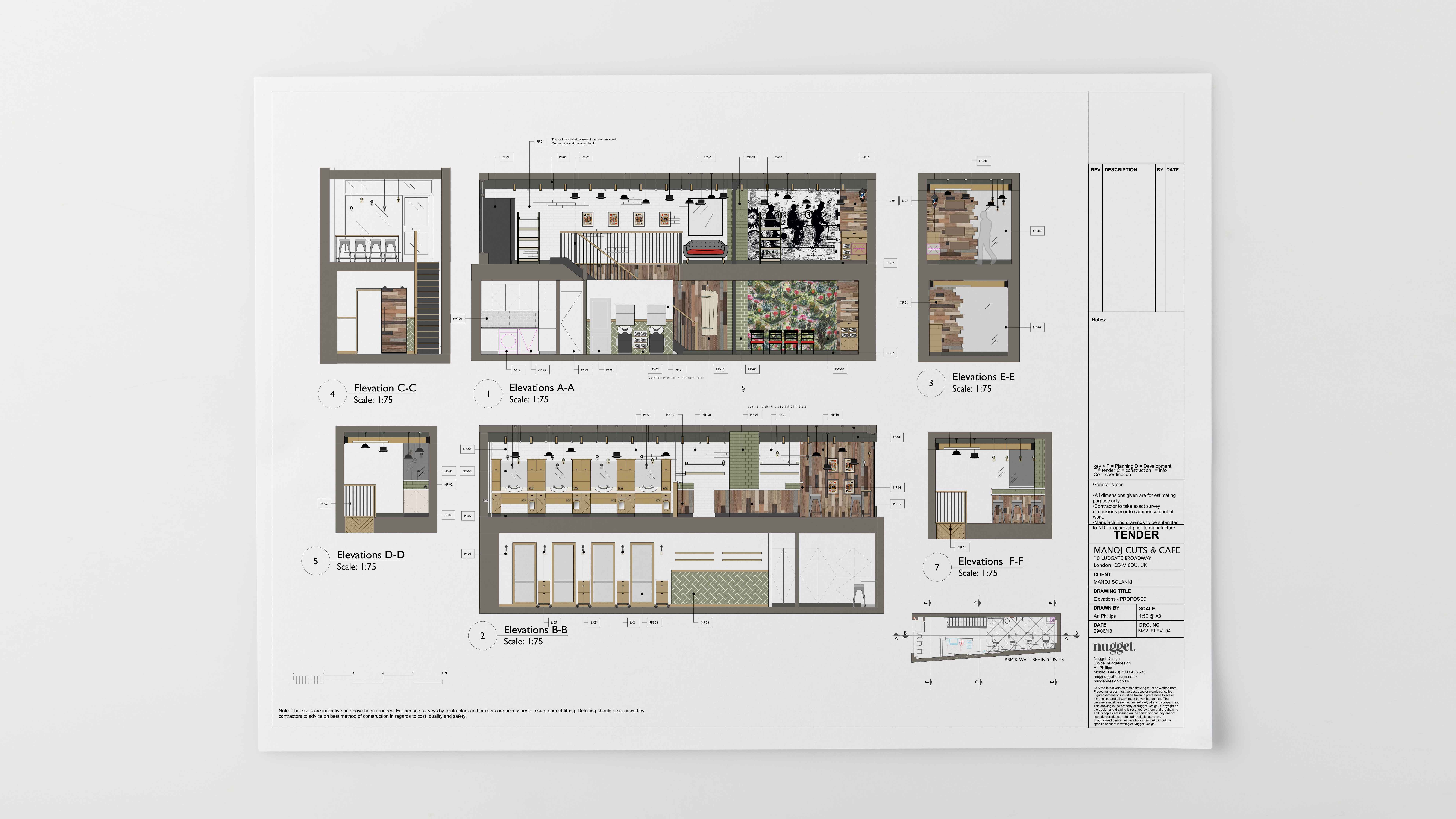 Any existing clients visiting will enjoy the mix of style and personality that Manoj provides, with familiar rustic wood finishes, bespoke barber stations and – providing a reminder of the traditional City of the past – fantastic suspended top hat and bowler hat feature lights.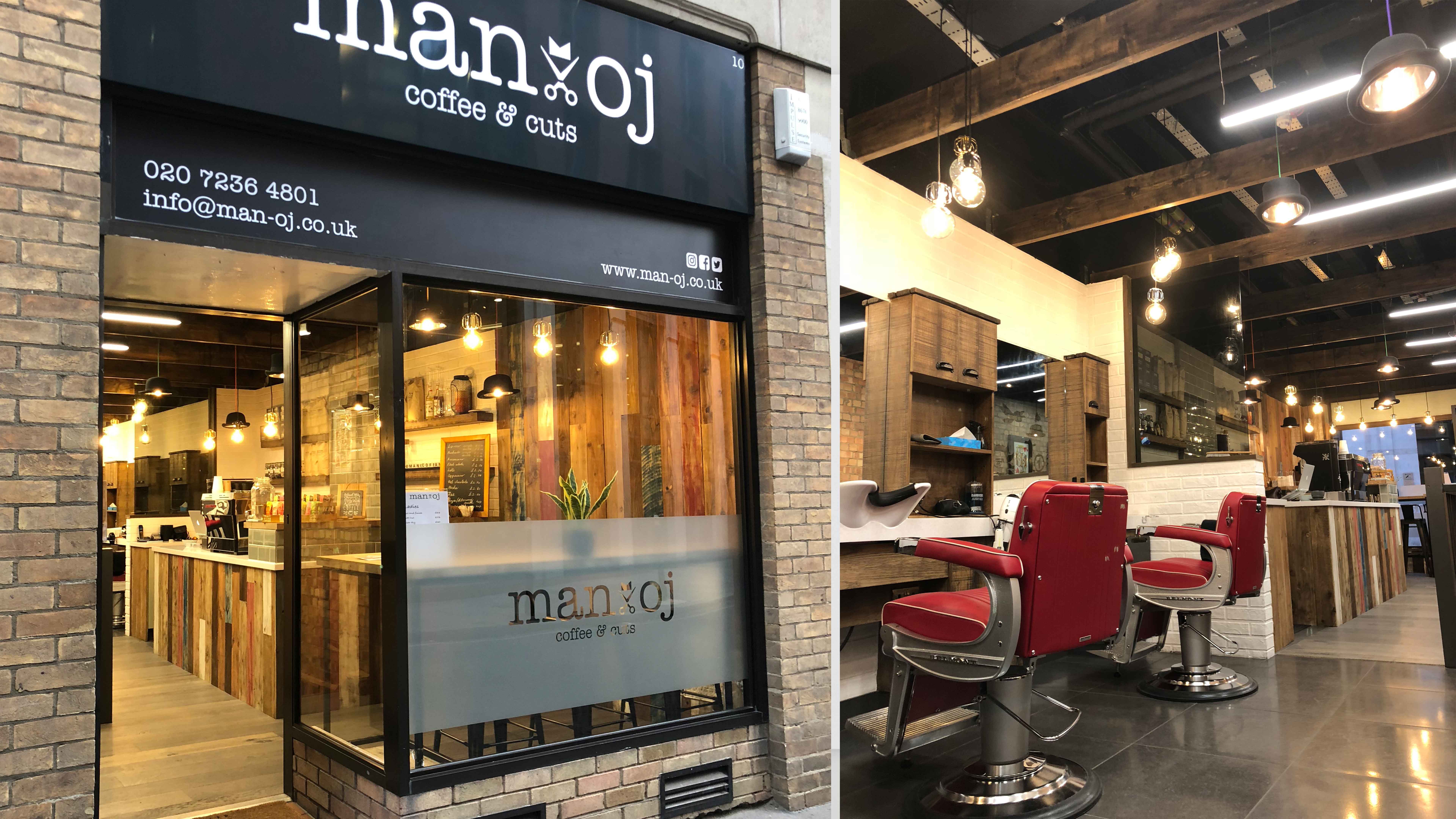 However while a strong concept can work whatever the square footage, there are considerations specific to the building and location. And a new venue offered the chance to build on the successes of the existing salon.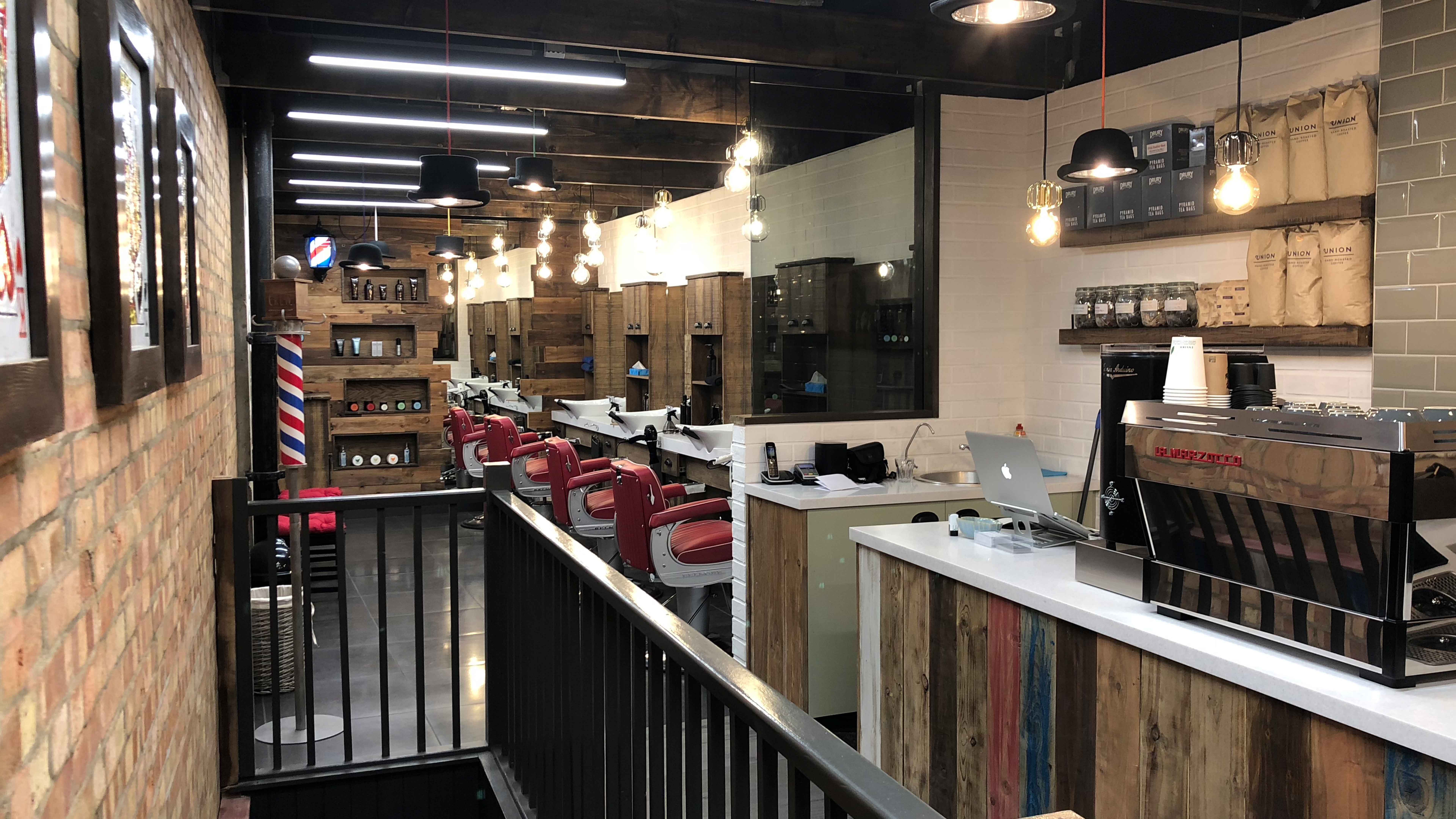 So with a new, larger location Manoj was able to increase the offer to his clients. The new salon in Ludgate became 'Manoj Coffee & Cuts', welcoming people in with a cafe counter serving speciality coffee and then continuing in to an extended cutting space over two floors, providing services for both men and women.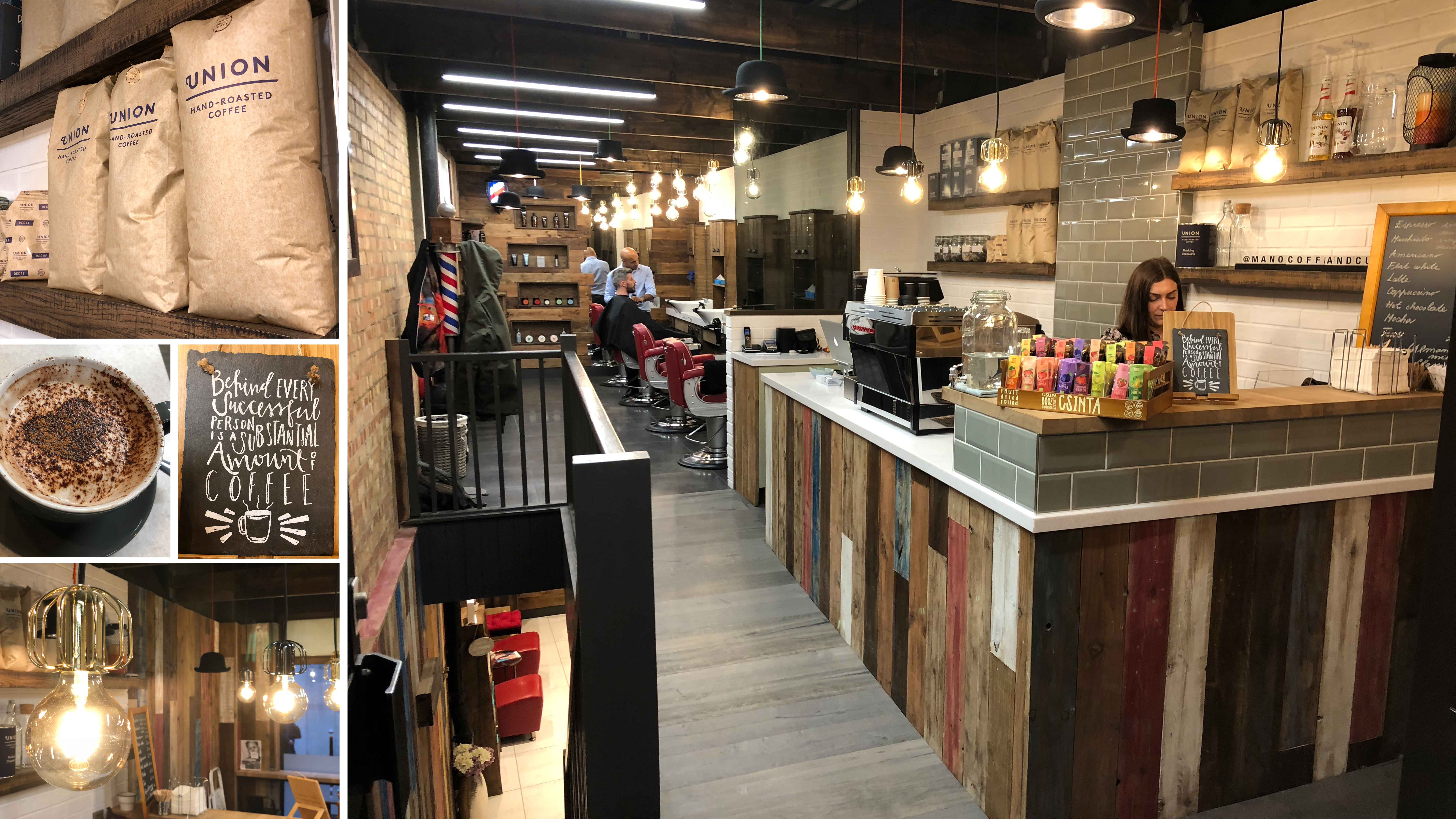 For the main salon and coffee area on the ground floor the focus was on colourful, warm wood finishes, which compliment the brightness of the red barber chairs. Dark grey /sage tiles enhance the natural colours of the salon, while stripping back to expose the brick, as well as white wash brick finish, keep a traditional, industrial feel. On the lower ground floor, similar elements are used but colours lifted; floor and tiles are a lighter shade and the feature wall pulls the tones seen throughout the salon together in the vibrant patterned wallpaper.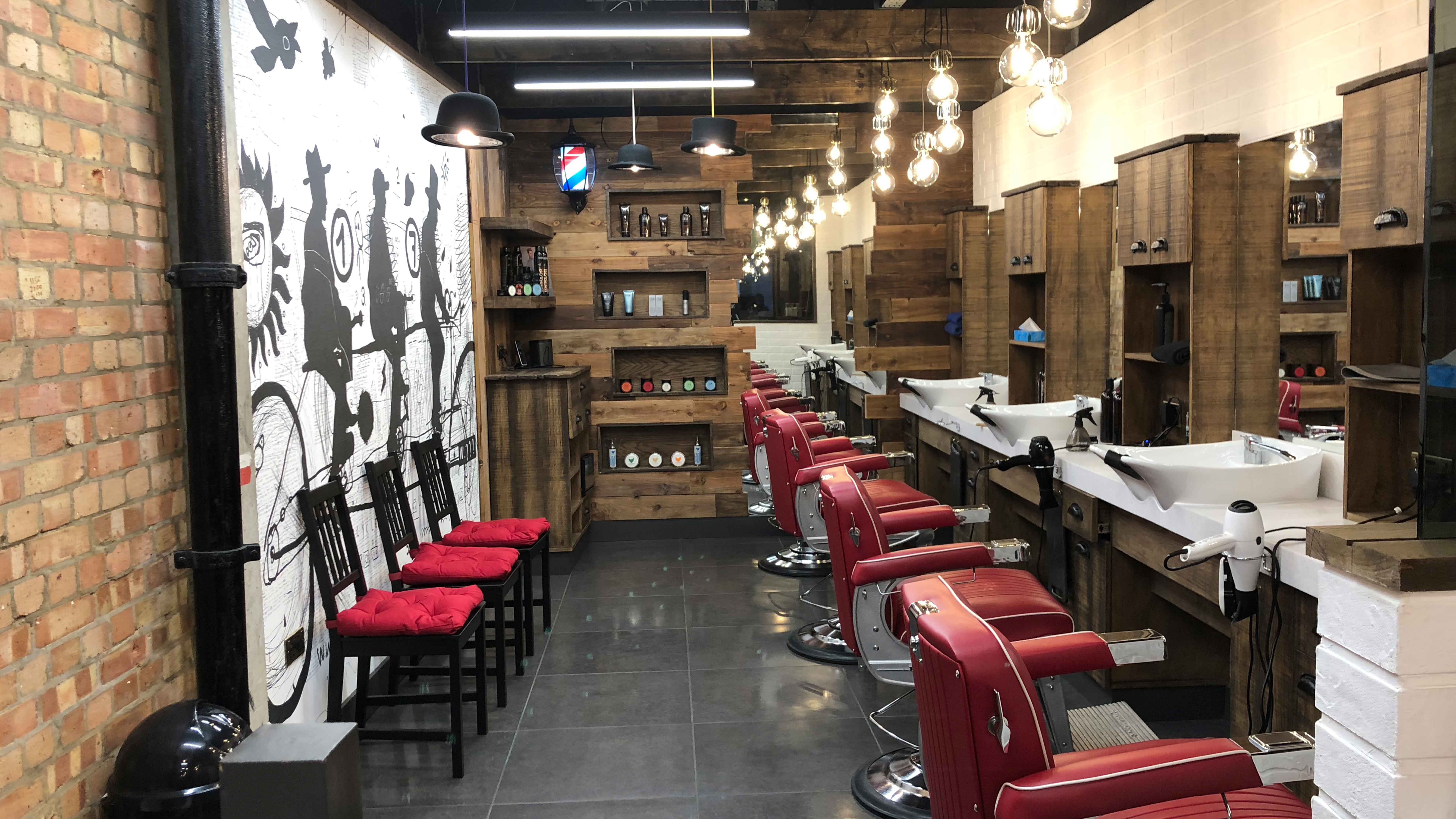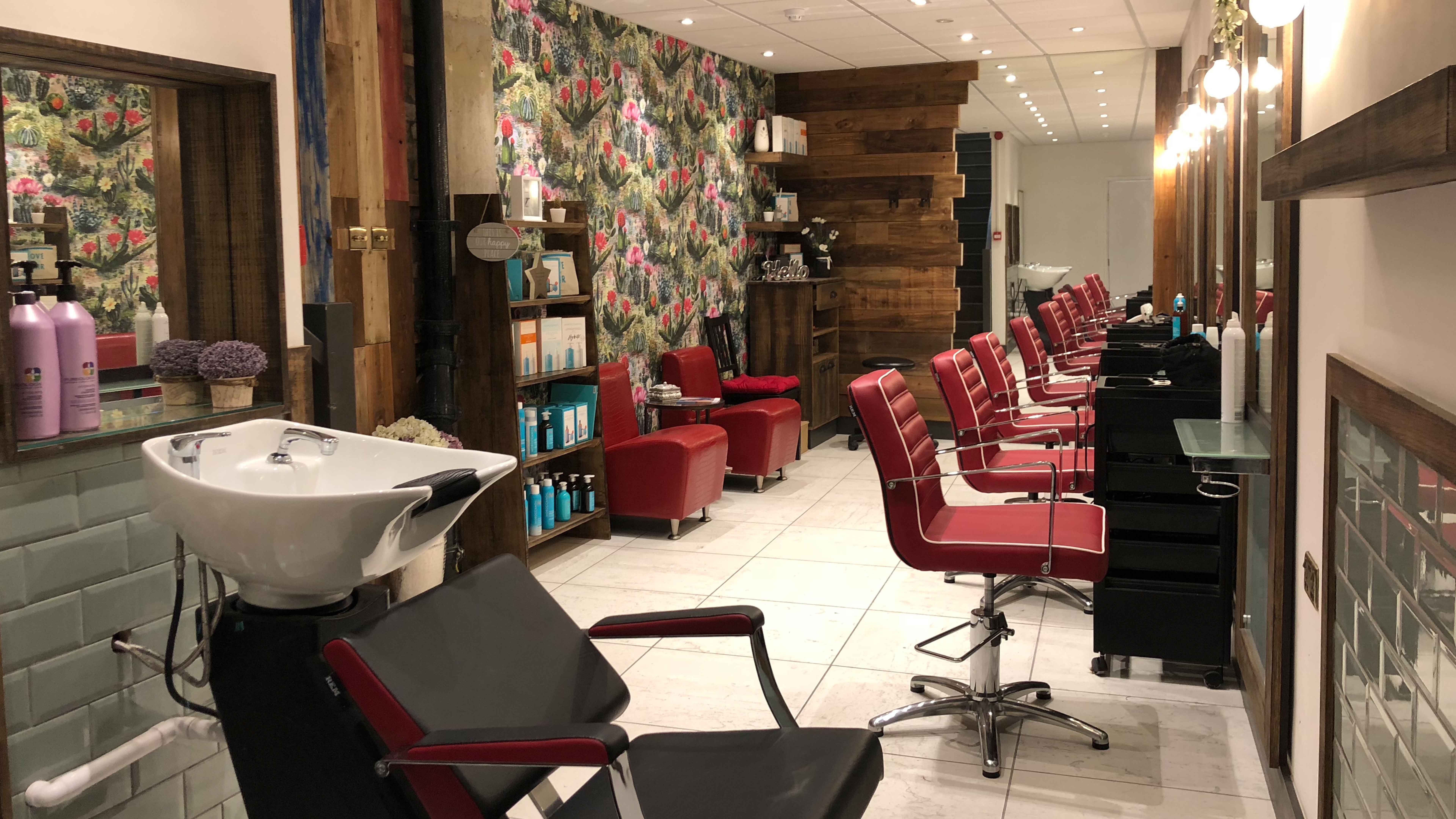 With many shops on the high street still facing uncertain and challenging times, most in the industry agree that providing the right store experience for customers is more crucial than ever. In the new Manoj Coffee & Cuts salon the considered design and inclusion of additional services invites people in, engages them and encourages repeat visits.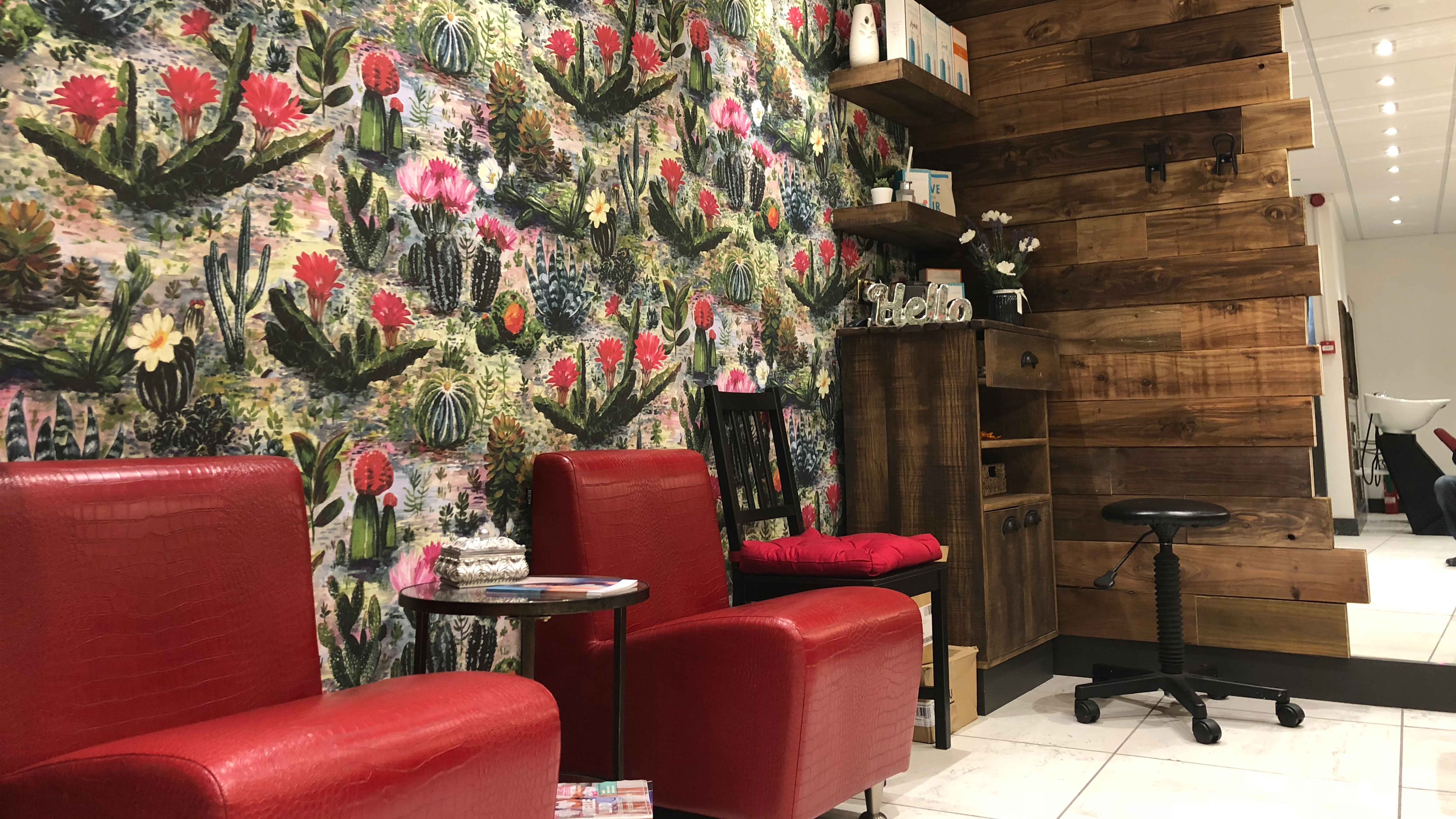 The interior design has created a professional but relaxed, lived in feel; a comfortable retreat for office workers in the area to get good coffee and expert hair services led by Manoj's talented hairdressing team.
As with the first salon's refurbishment, we provided everything from design concept through to implementation, with the build carried out again by contractors BDI. And also as with the first salon, all to a tight timeline.
It is always a real compliment to be asked back to work with a happy client and we are proud to be part of Manoj's successful London expansion – and look forward to more in the future.
Please follow us if you would like to see more project success stories like this.
We would love to hear what you think of our latest project:
Like our work? Interested to find out more?
Please get in touch to find out how we can help you add value to your next project.
T +44 (0)20 8295 3566 | ari@nugget-design.co.uk | www.nugget-design.com