Go Travel | Chislehurst
Brief
Go Travel have been a very successful, independent family run high street travel agency for almost 20 years. However they felt the interior and brand had grown tired and it was time to review their stores.
Although a successful business, they couldn't ignore the threats to travel agencies with the increase of online travel options and alternatives to the high street travel shops. We felt Go Travel's brand and strapline "more than just travel" was clever and helps customers understand that they are more than just a place to book flights. However their interiors did not actively reflect this strapline.
We were appointed to help them build on this and to further their growth and success. To help them re-position the company and open the doors to new potential customers who may not know they provide more services than just travel.
Solution
We broke their traditional sales desk/call centre format and converted the space into a high street travel destination rather than just a place to book a ticket. We created a comfortable space people could engage with, be inspired and connect with on an emotional level without feeling they have to sit immediately on arrival at a sales desk. Customers no longer will just come to Go Travel for a ticket, but for advice, inspiration and to discover what is new and exciting for their next adventure.
We divided the interior into several distinct zones. This included consultation desks, inspiration zone, advice and currency bar and discovery room. This caters for all visitors and customers to the shop whether they enter to buy or just looking for advice and inspiration.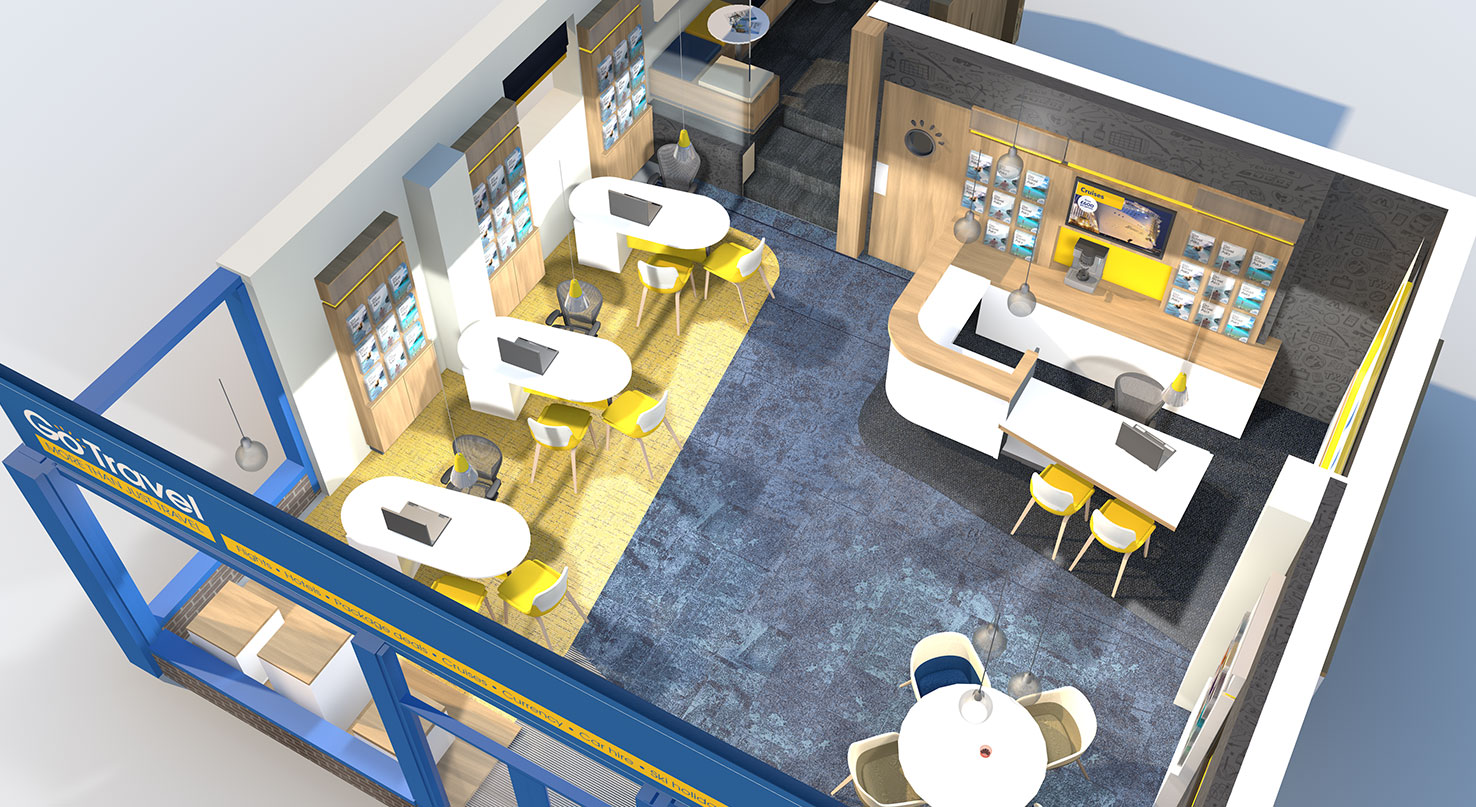 Result
Now officially open we and our clients are extremely proud of this project. We have created a complete new image for Go Travel attracting new customers while not alienating their existing clients. We have created a fresh new brand and identity for Go Travel. A retail destination with engaging active waiting areas, inspiration zones, discovery rooms, advice and currency bureaus and sales desks as well as creating and delivering a bespoke digital in-store media and shop window digital marketing strategy.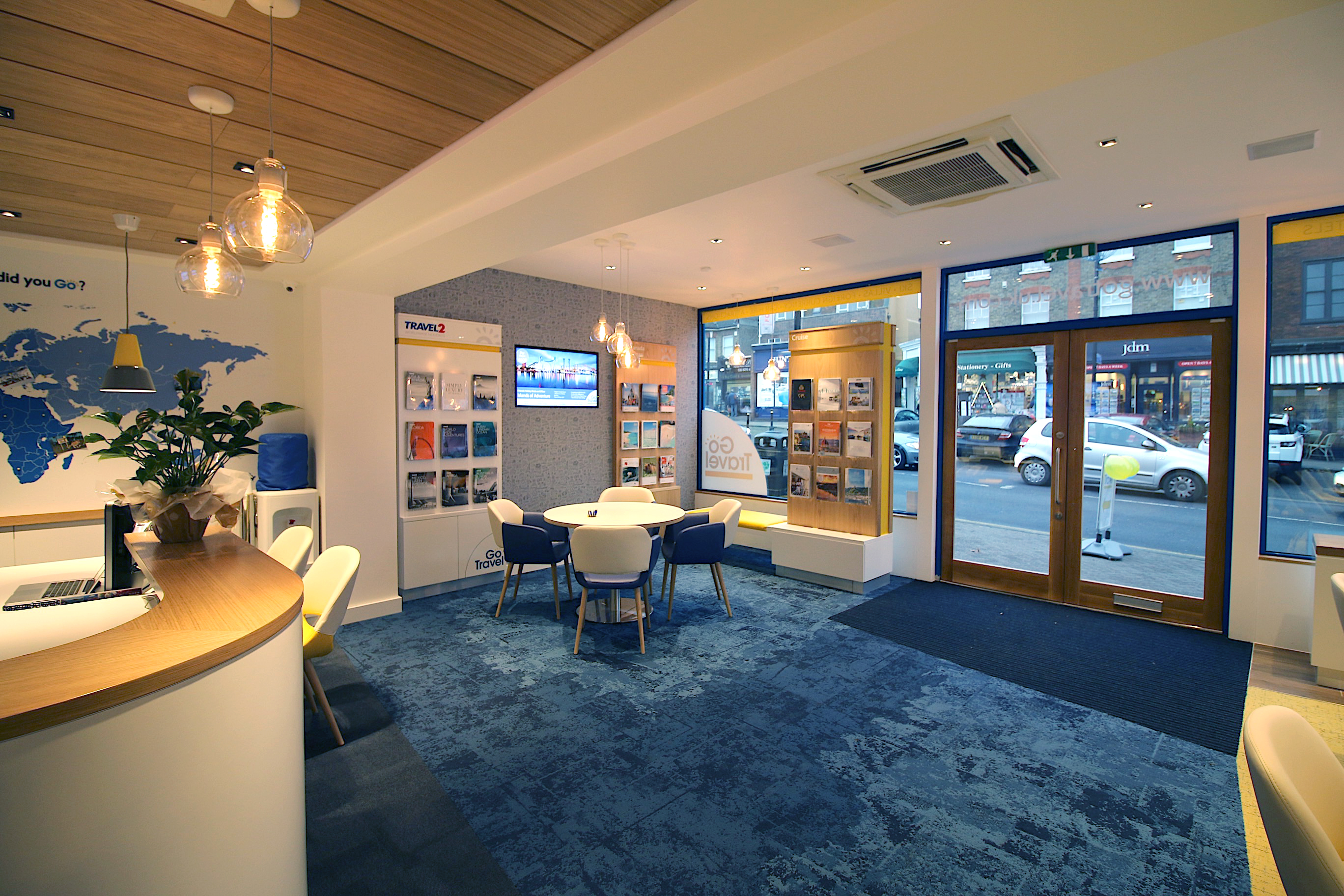 Now we have completed the flagship Go Travel branch in Chislehurst, and are already underway with the refurbishment of the Petts Wood branch, we look forward to the Locksbottom and Blackheath branches next year.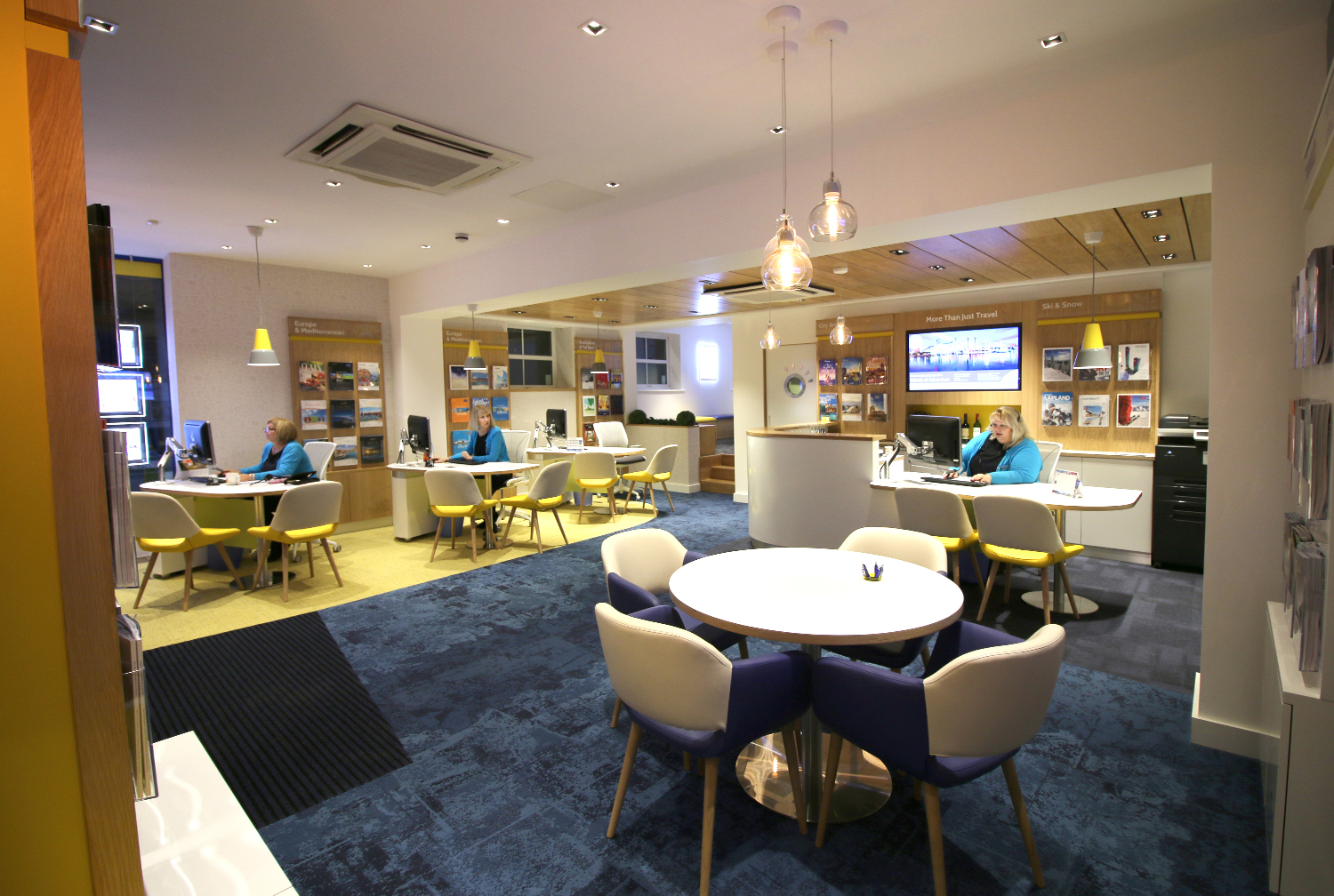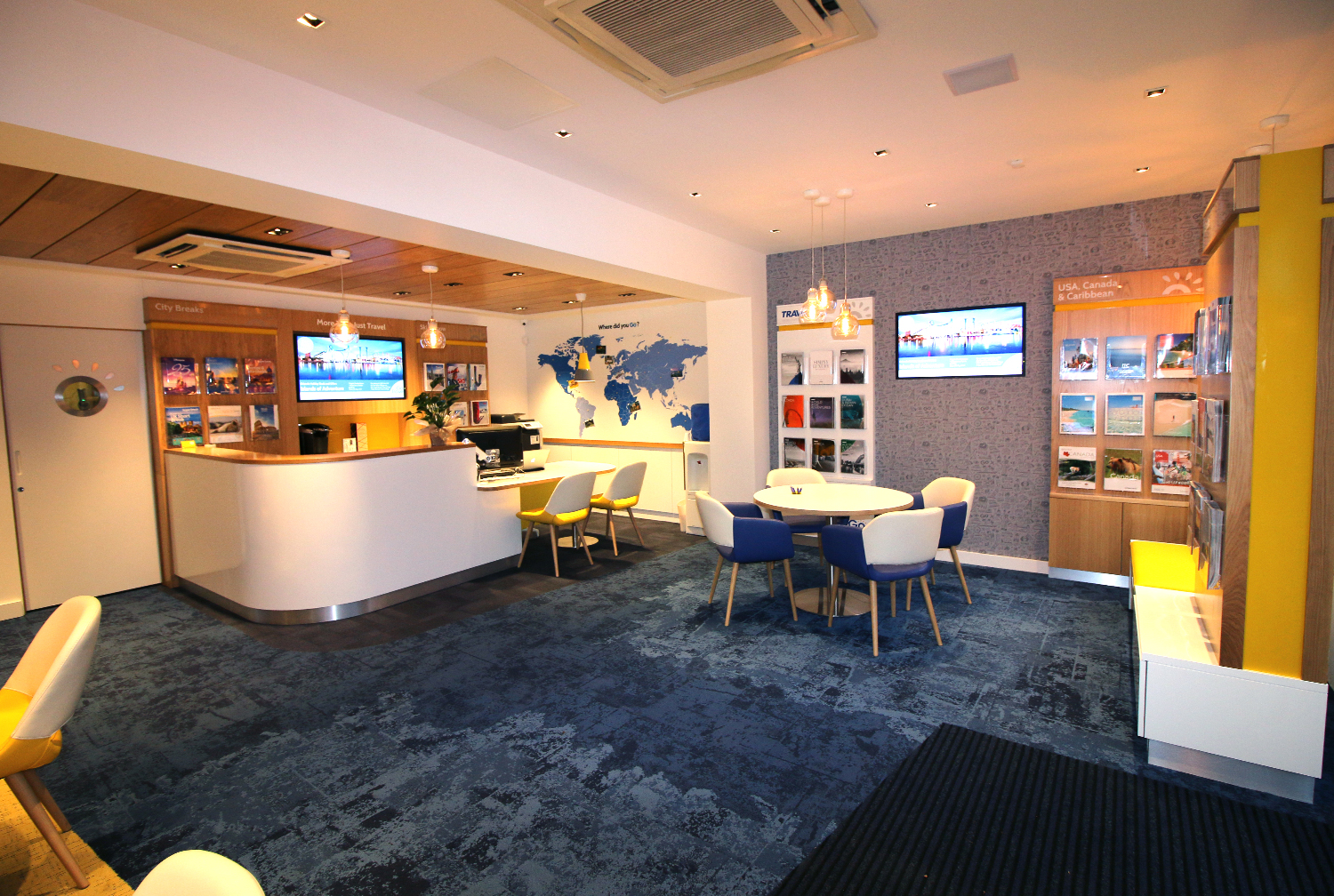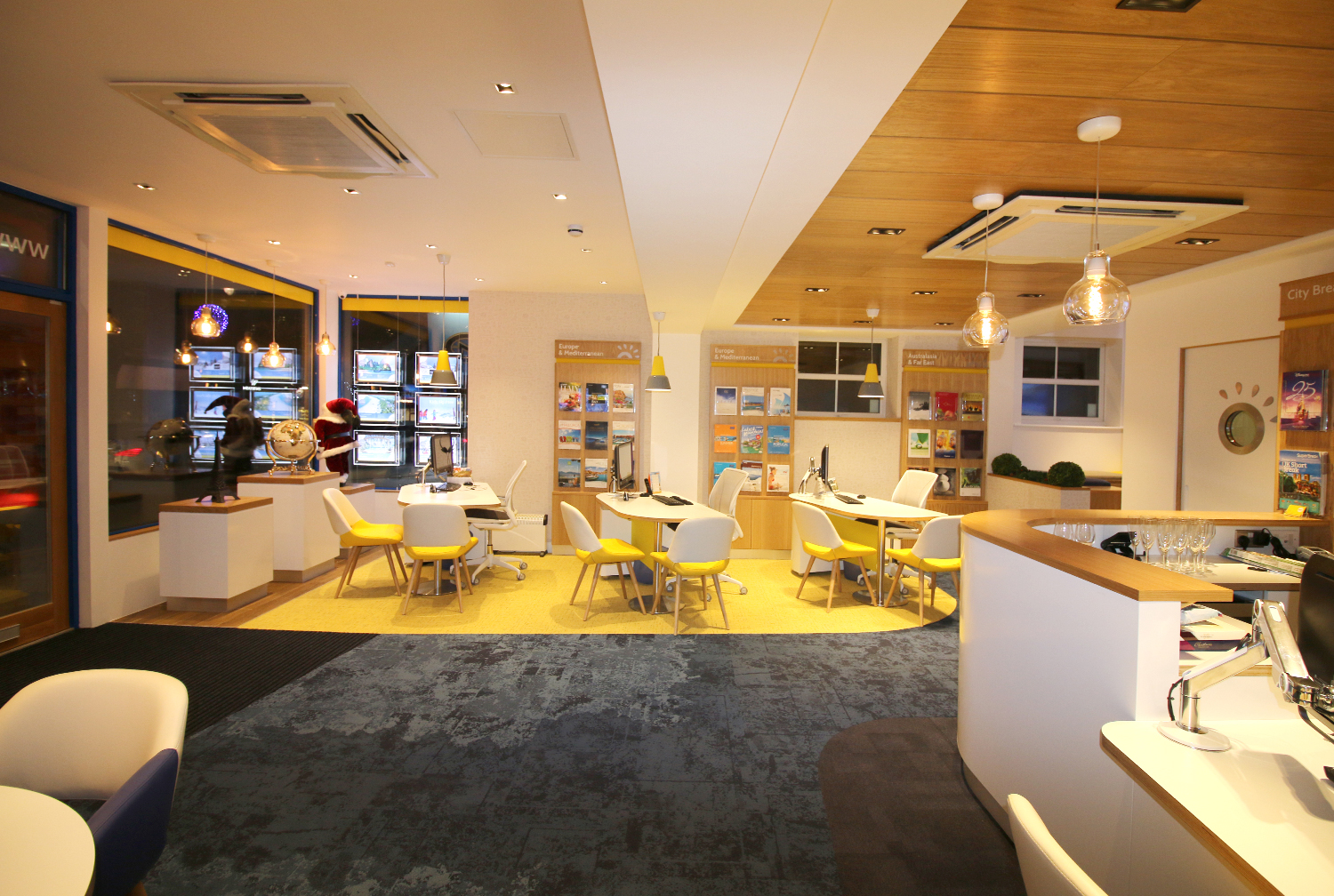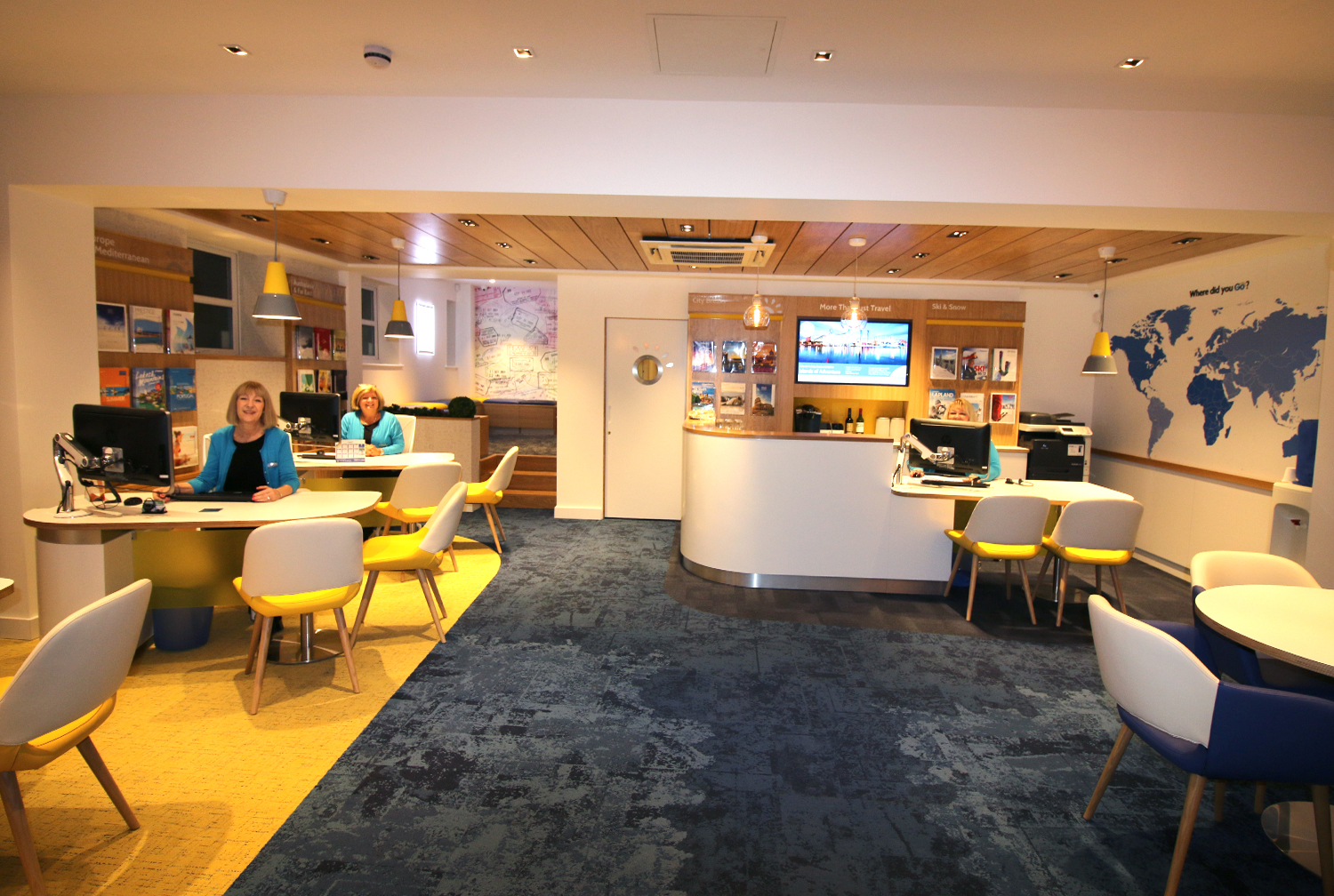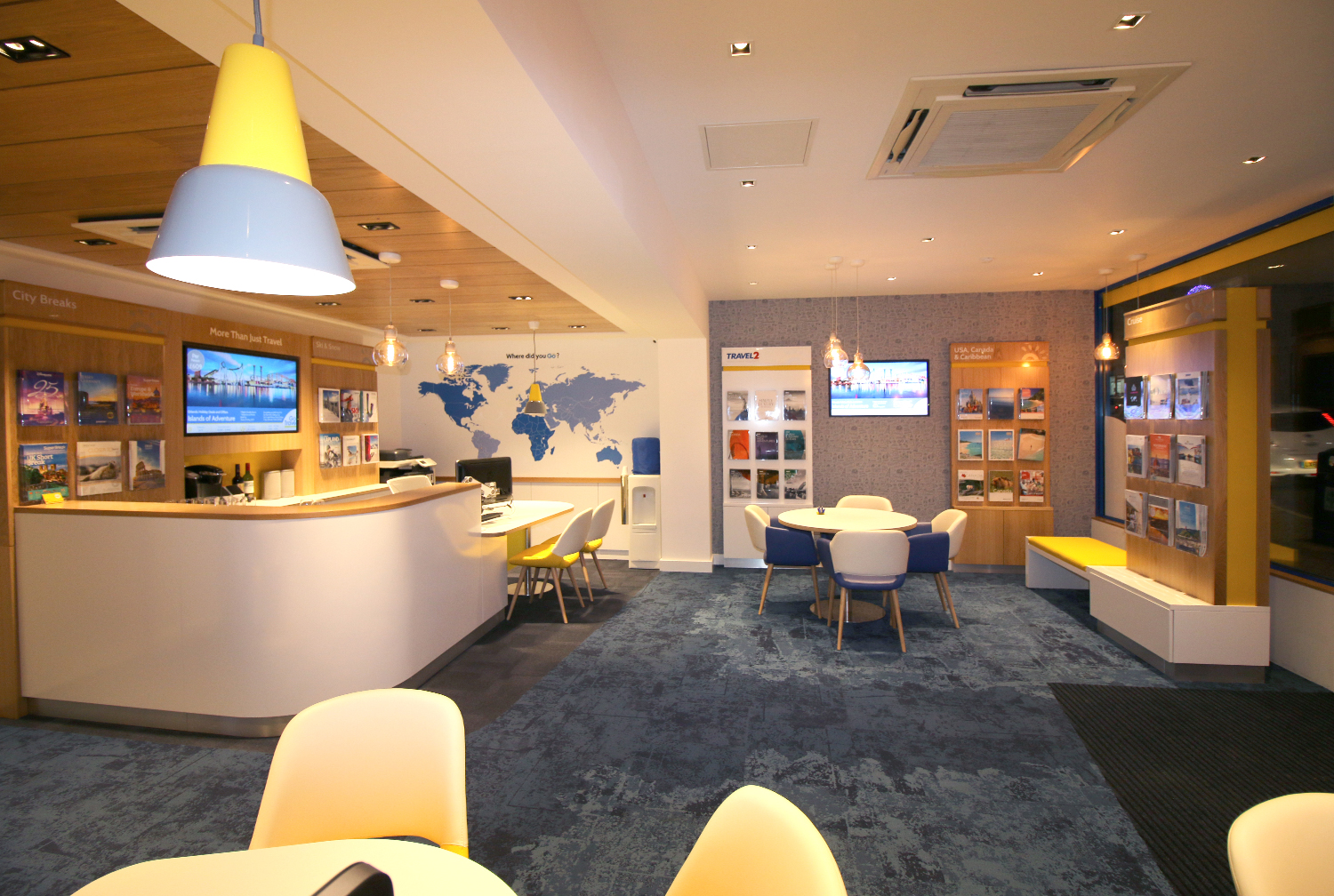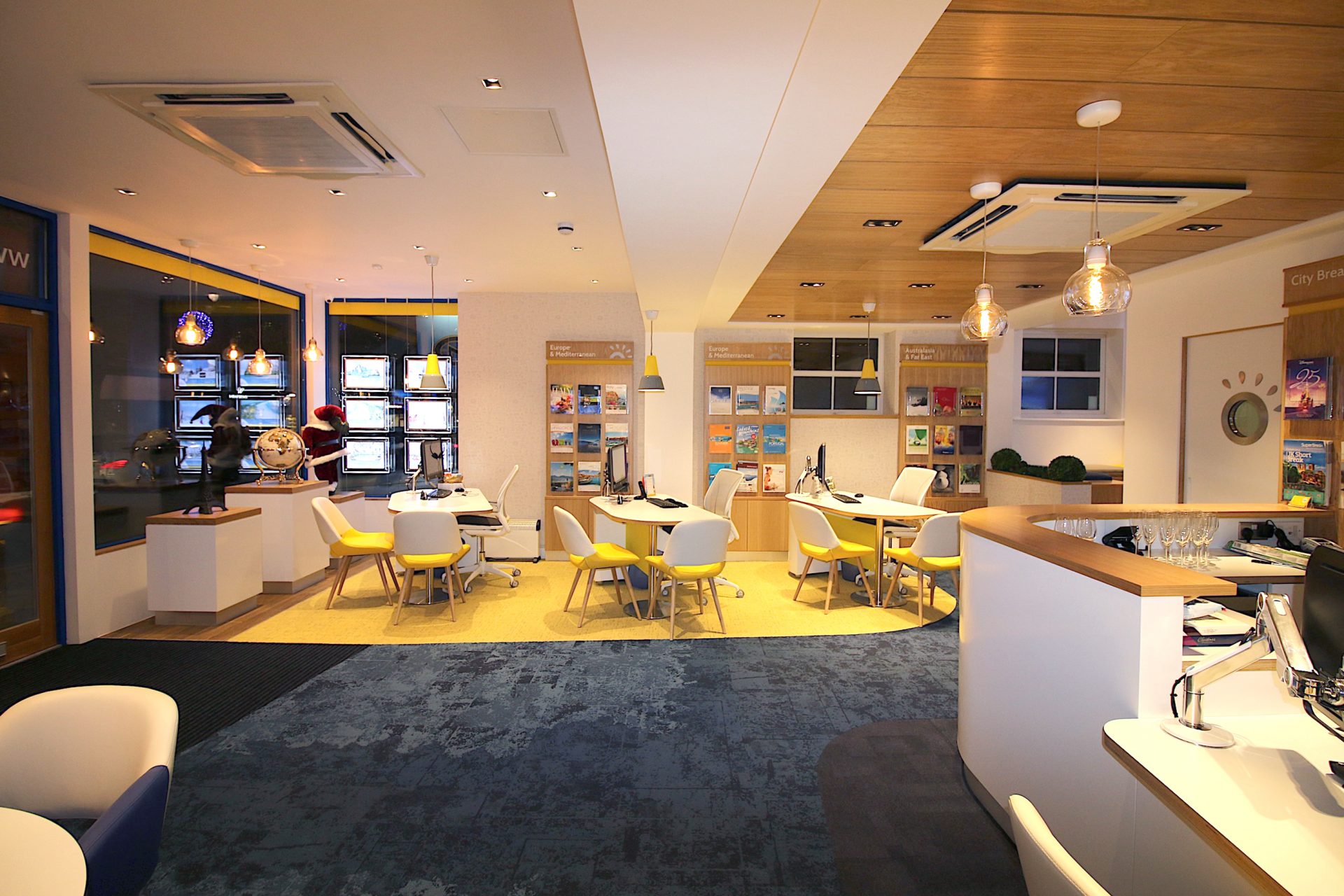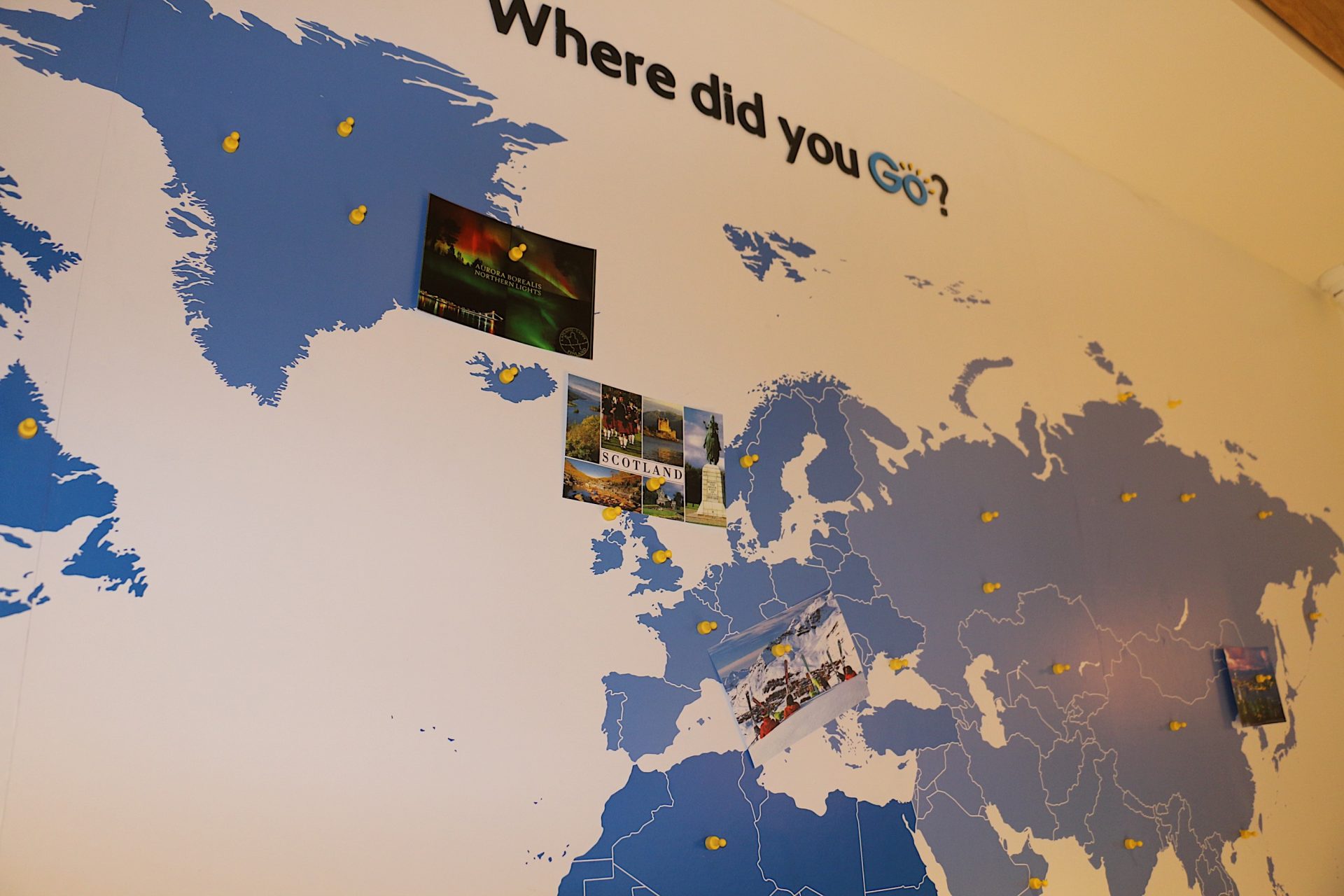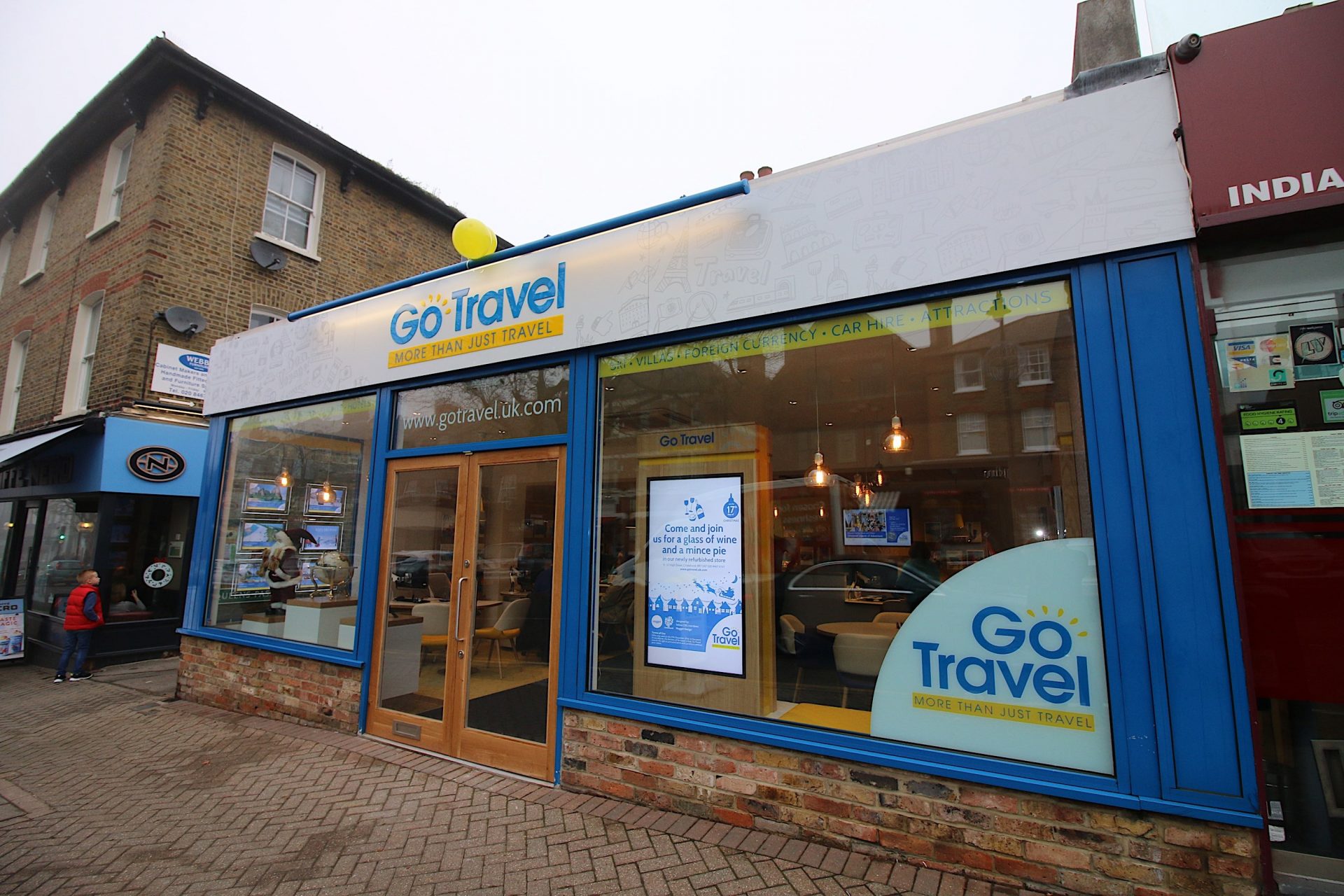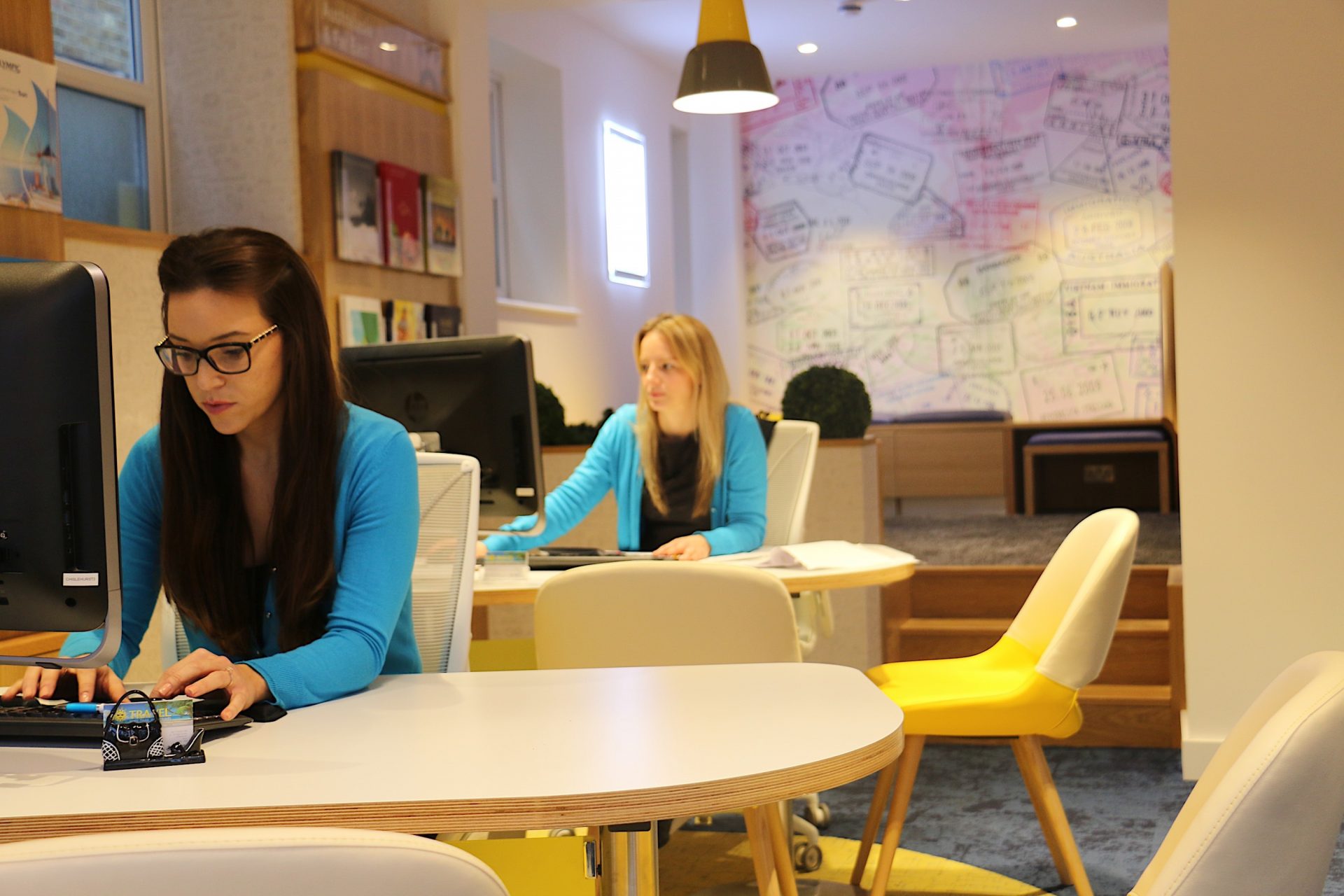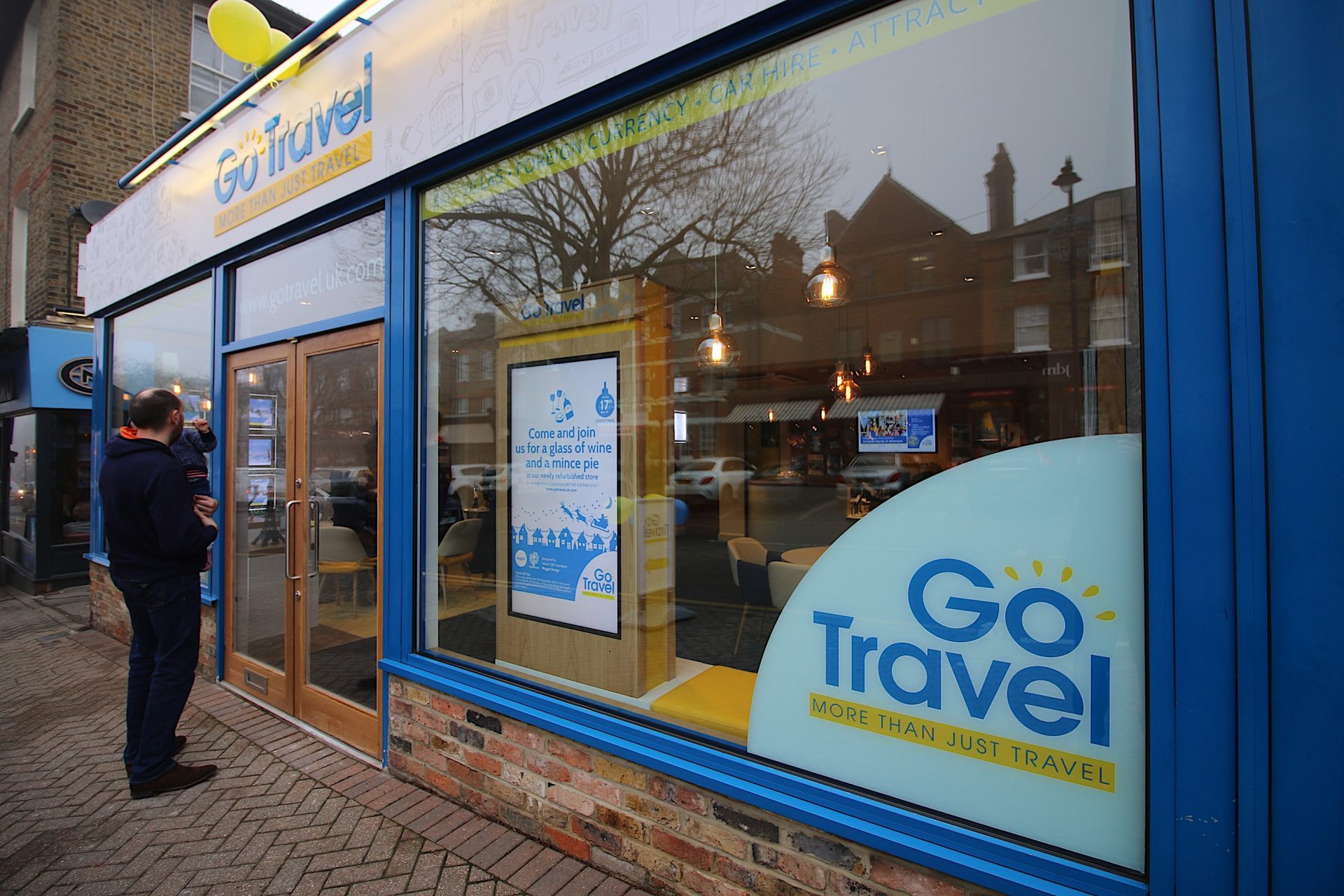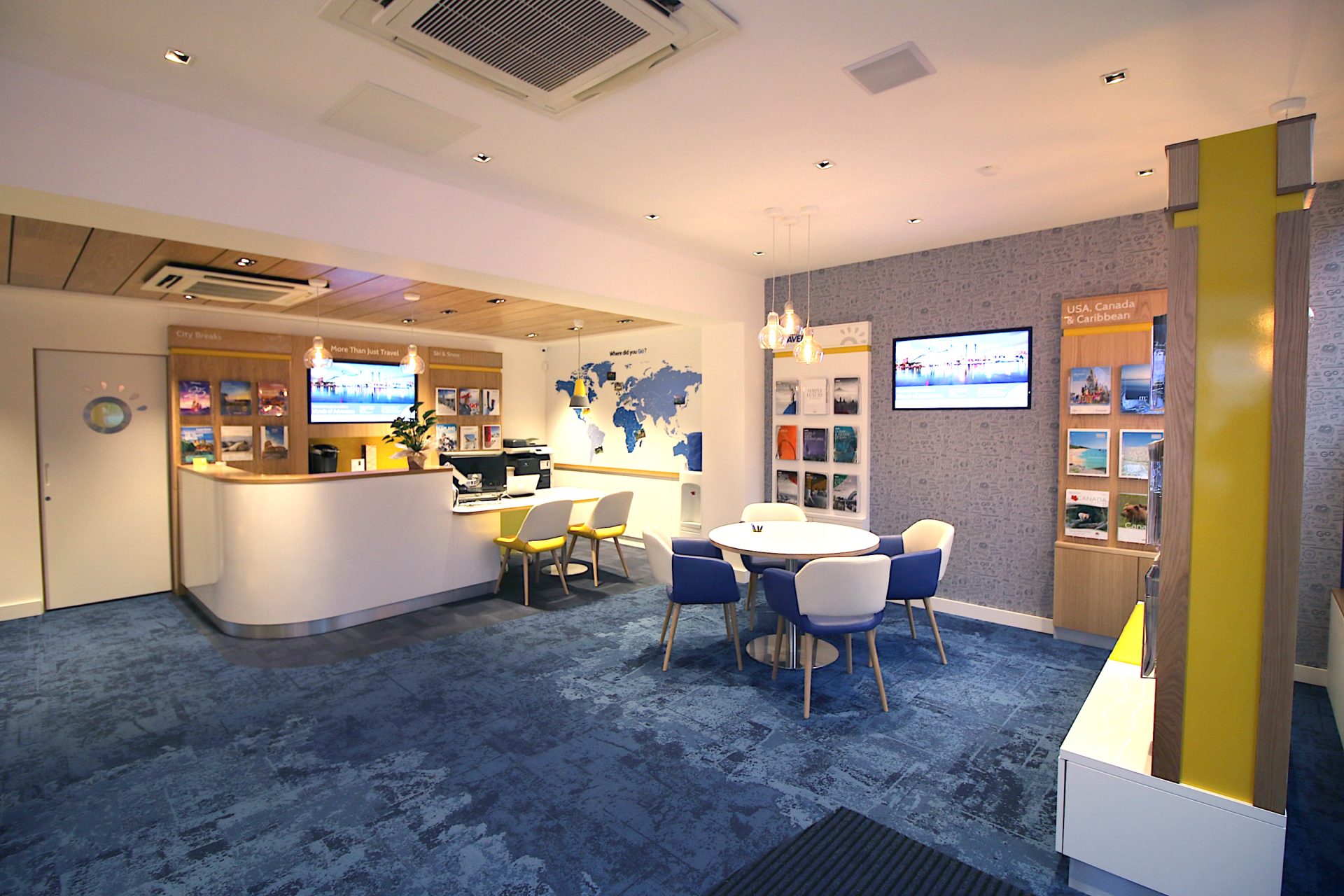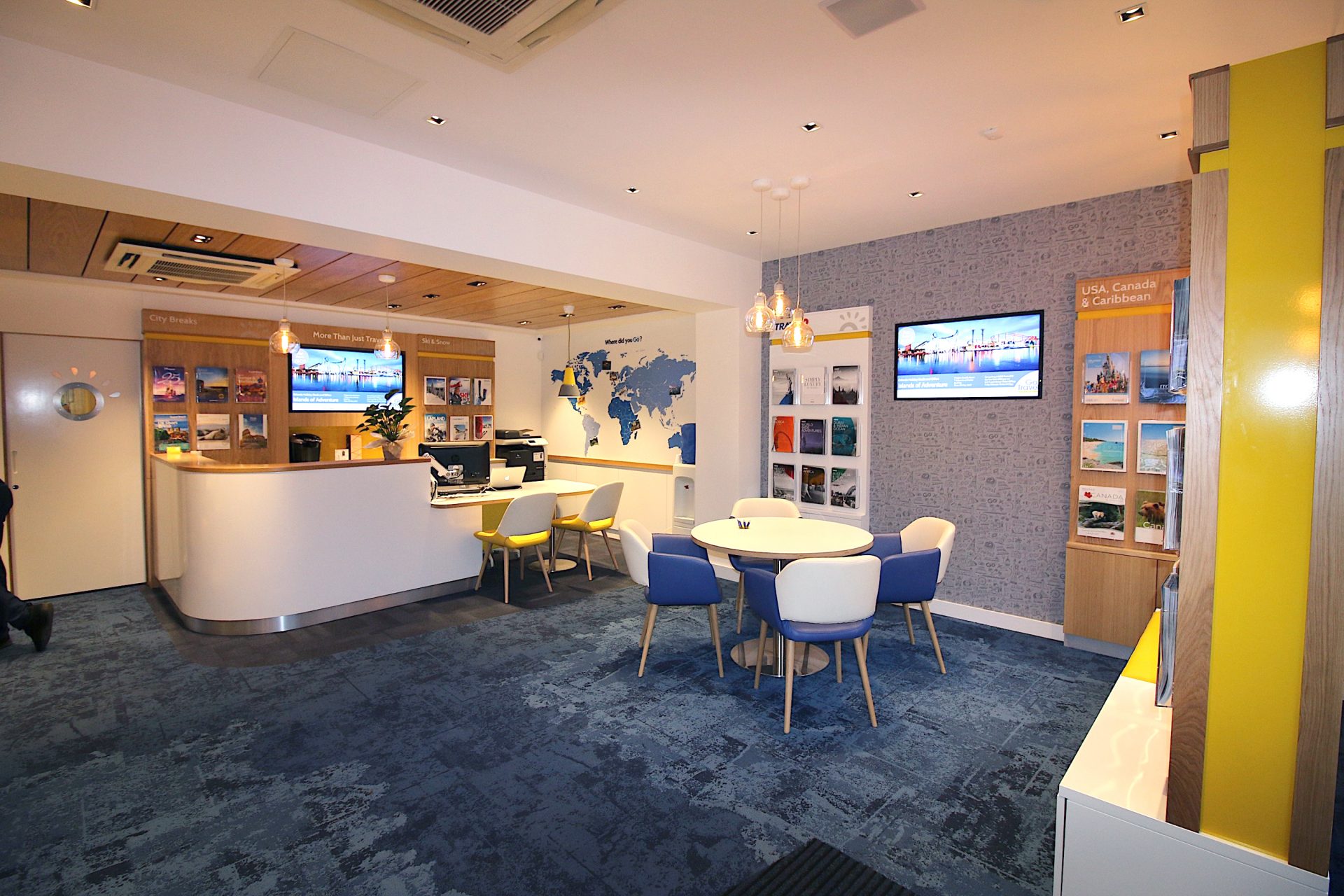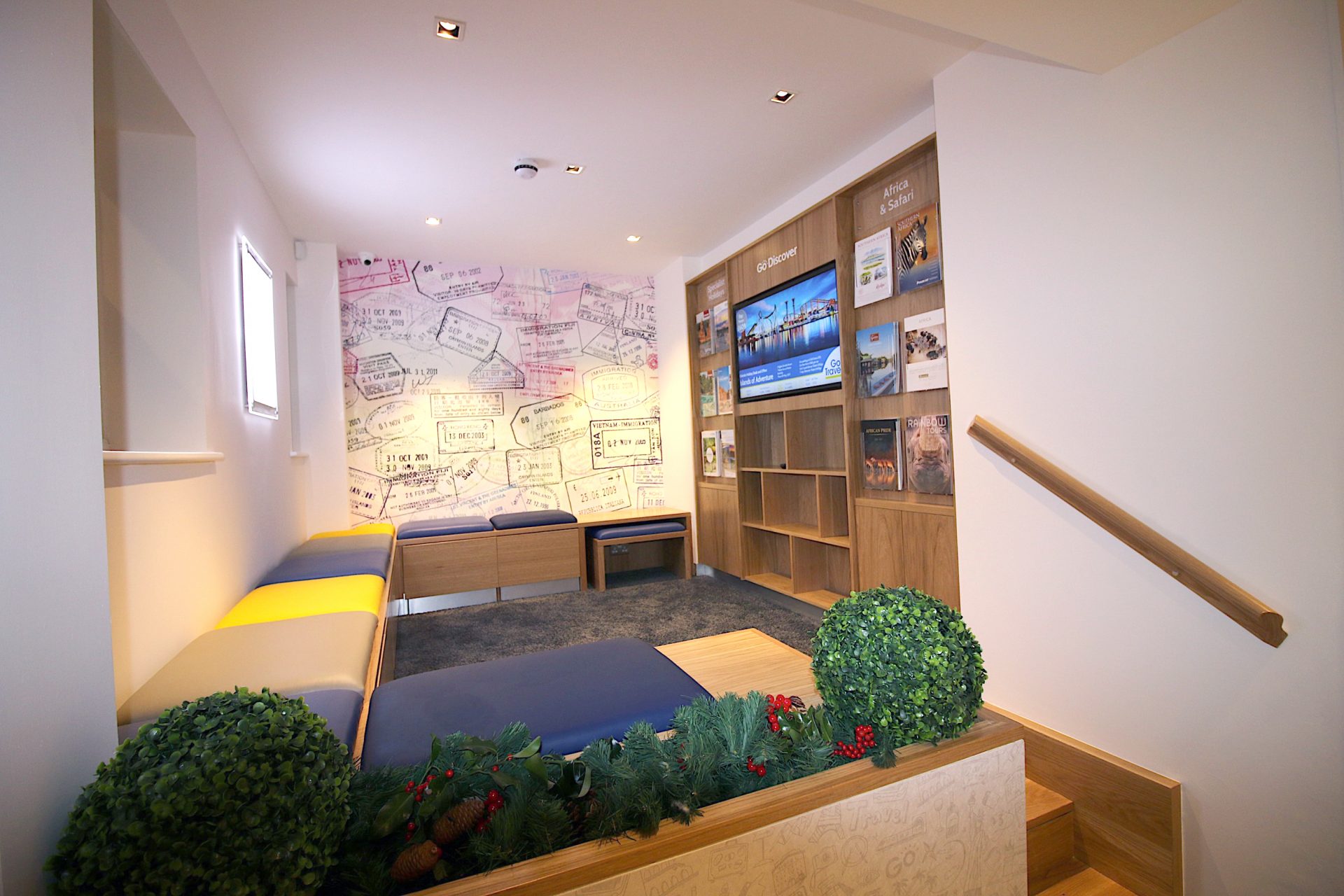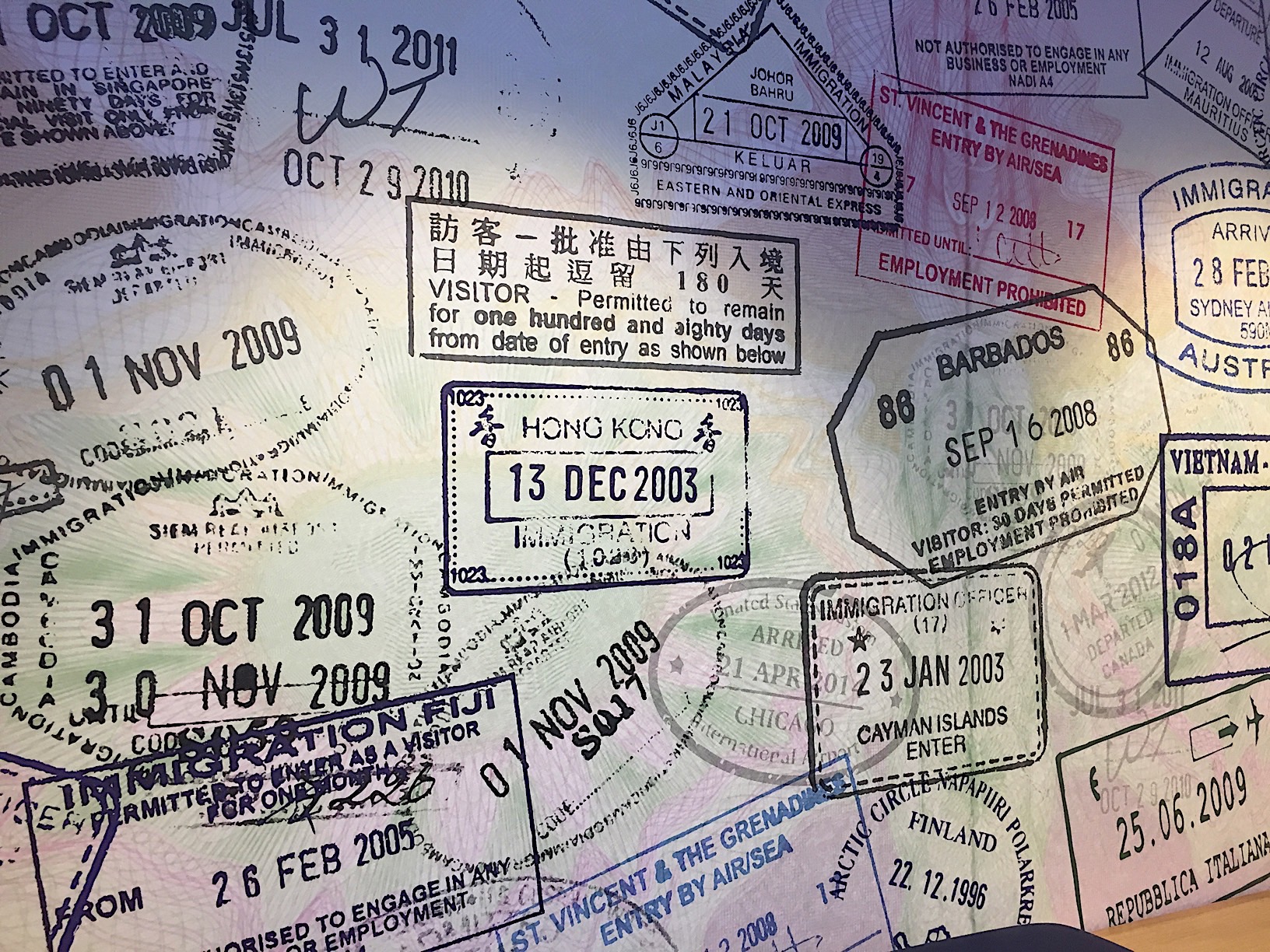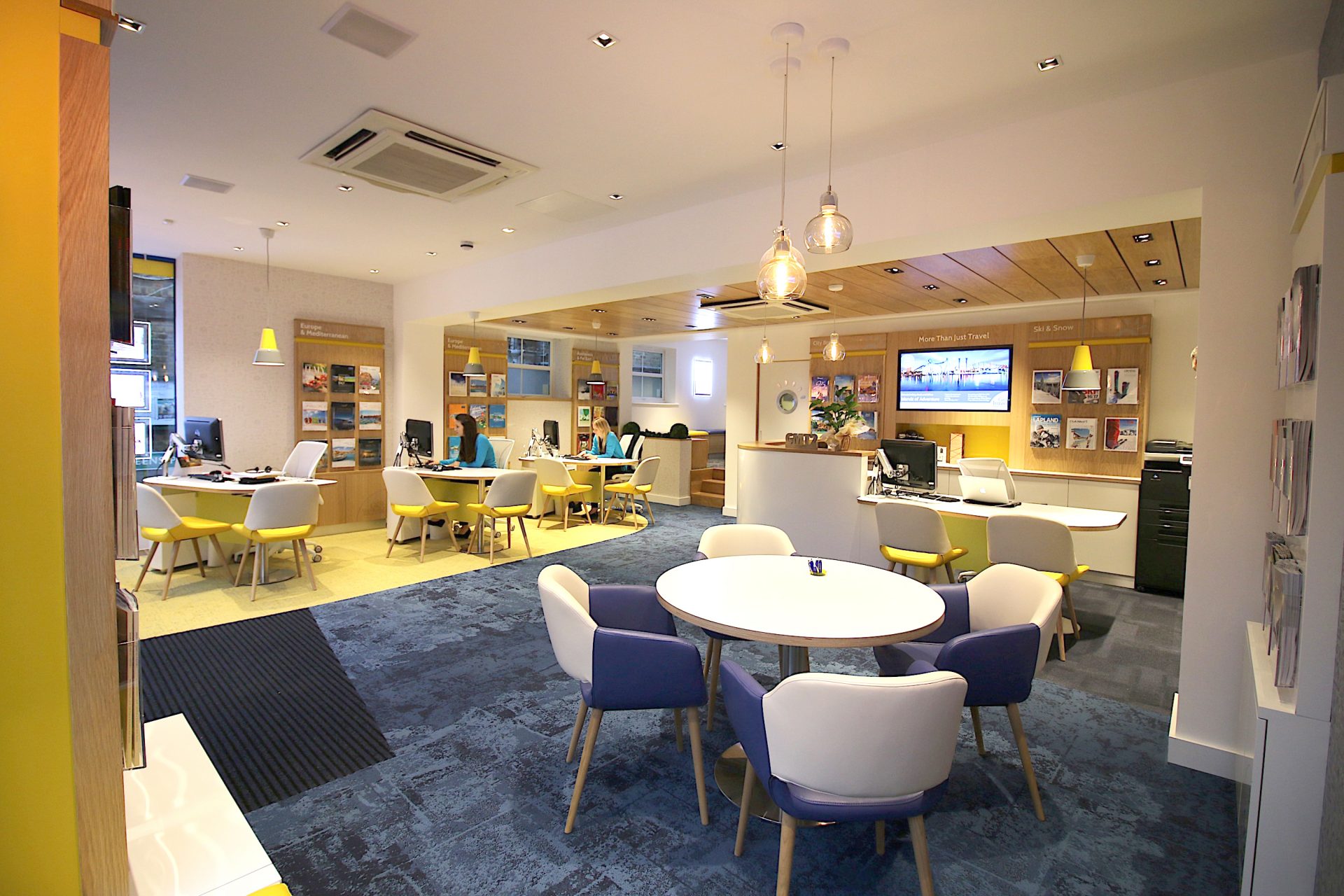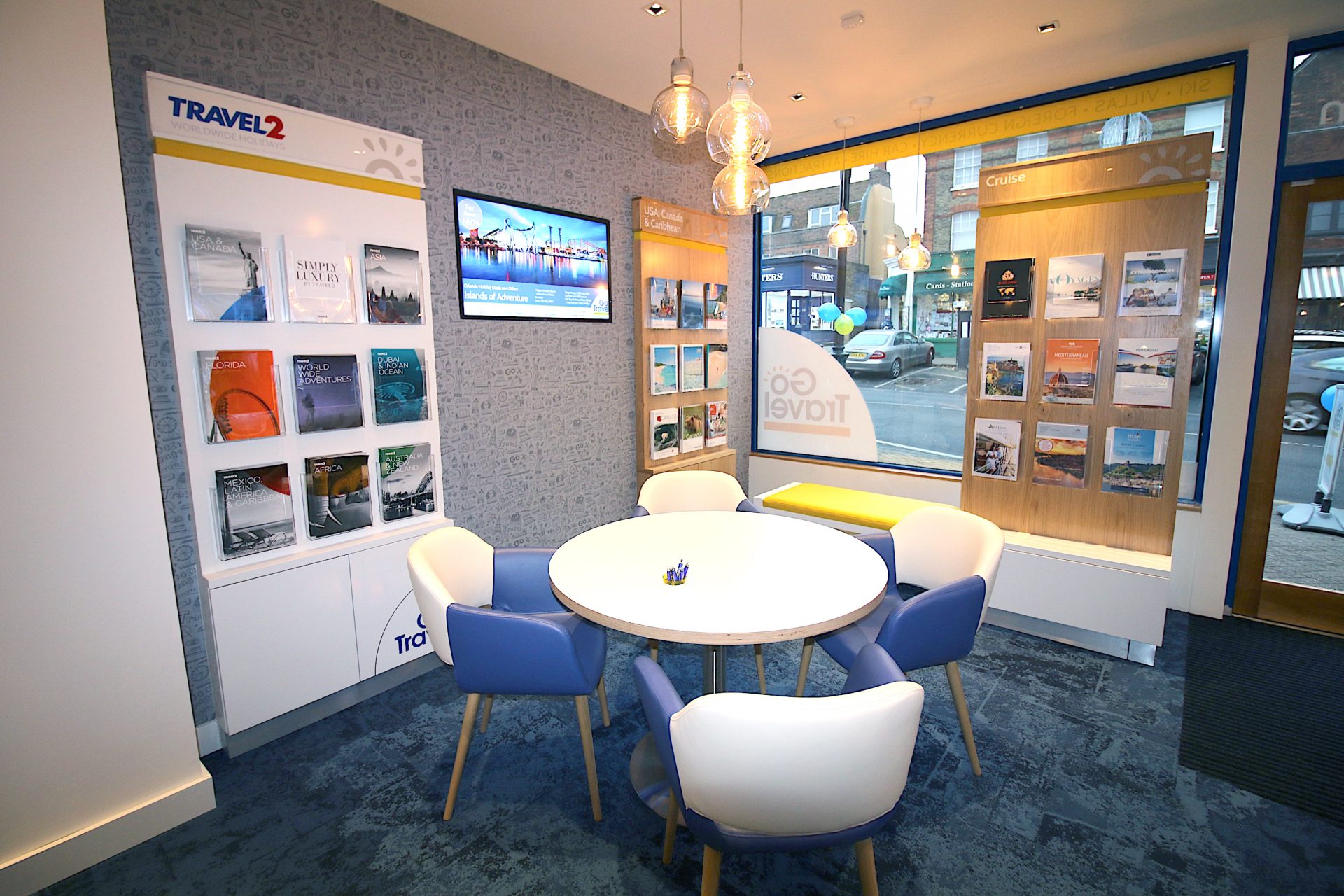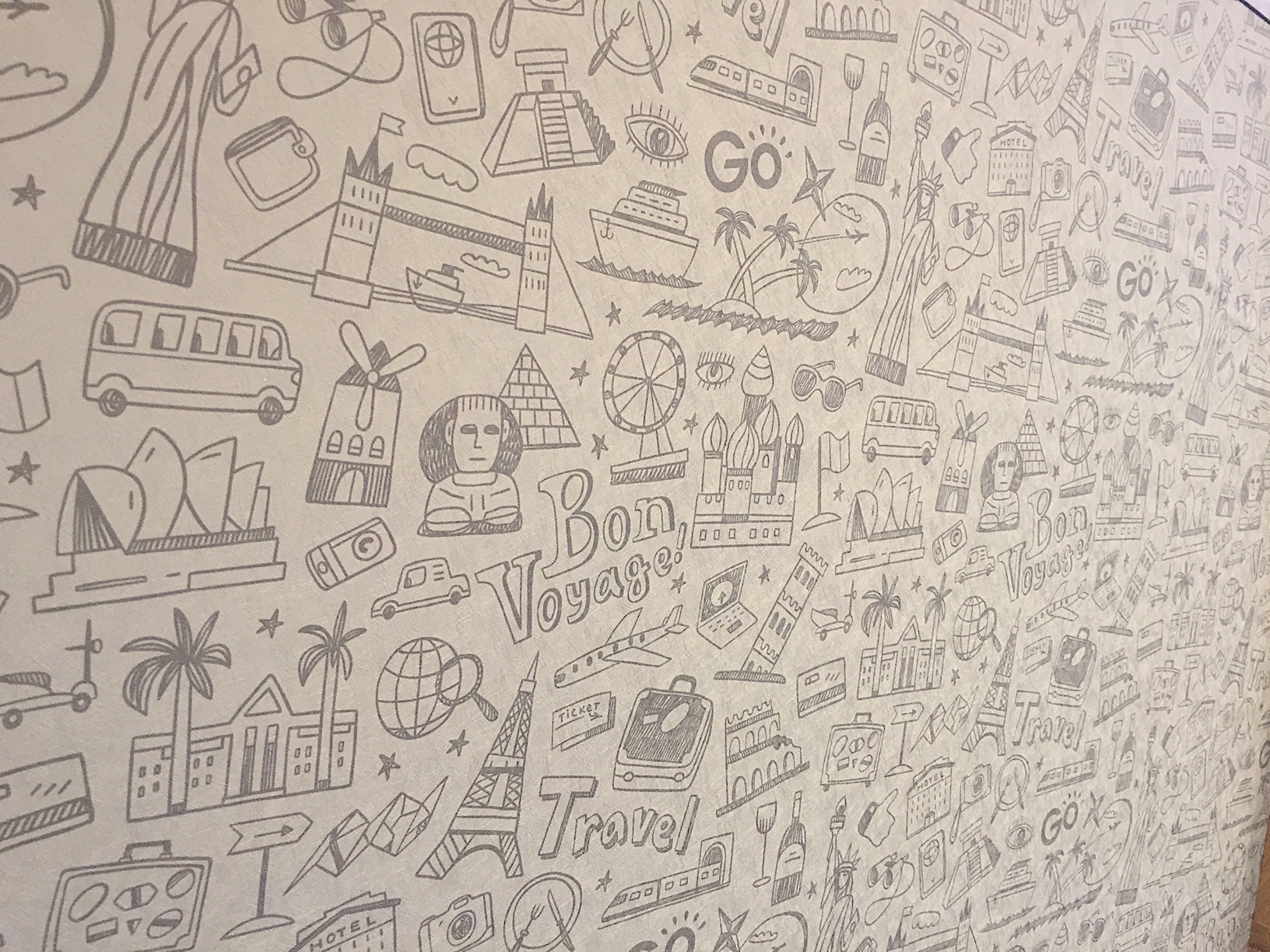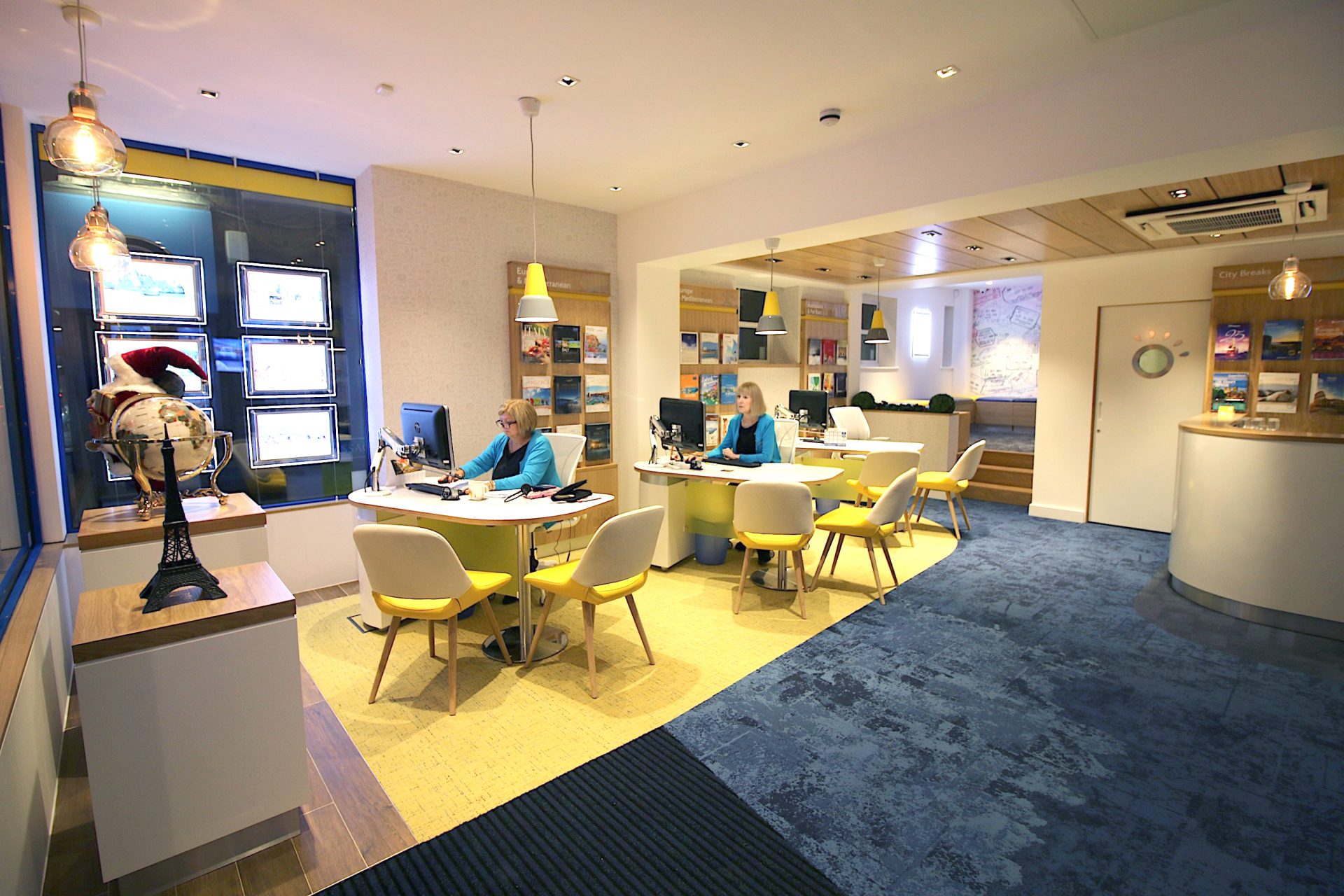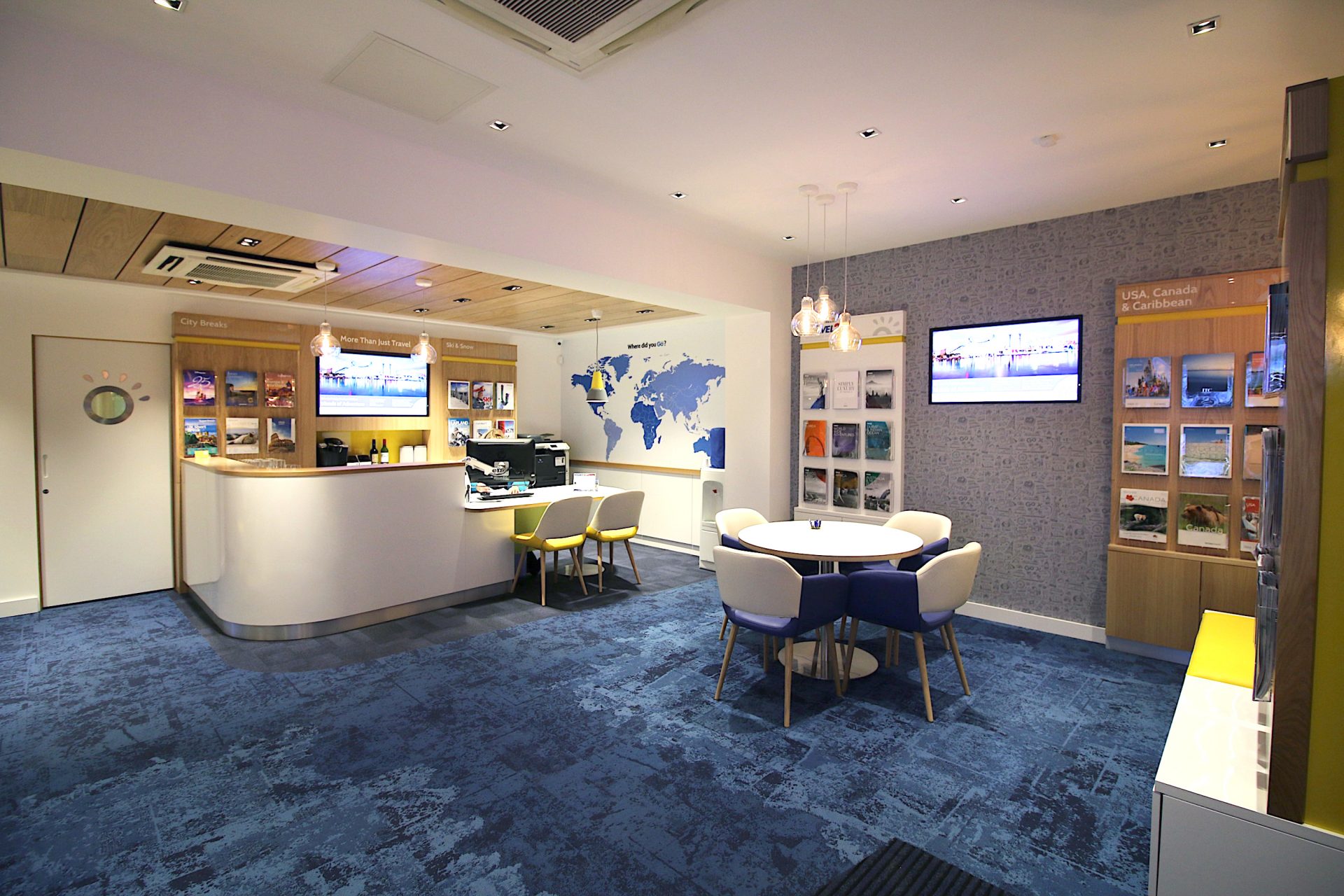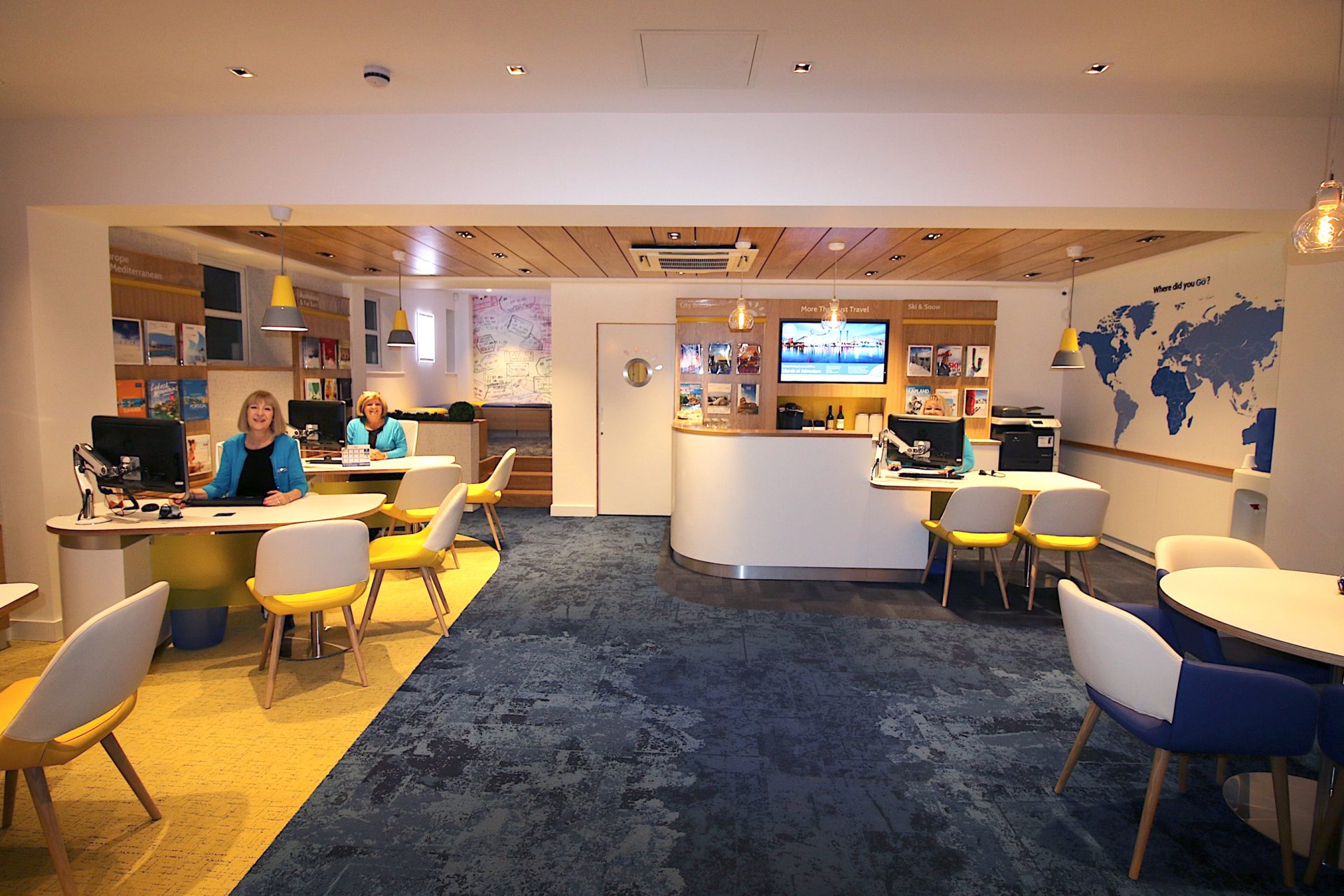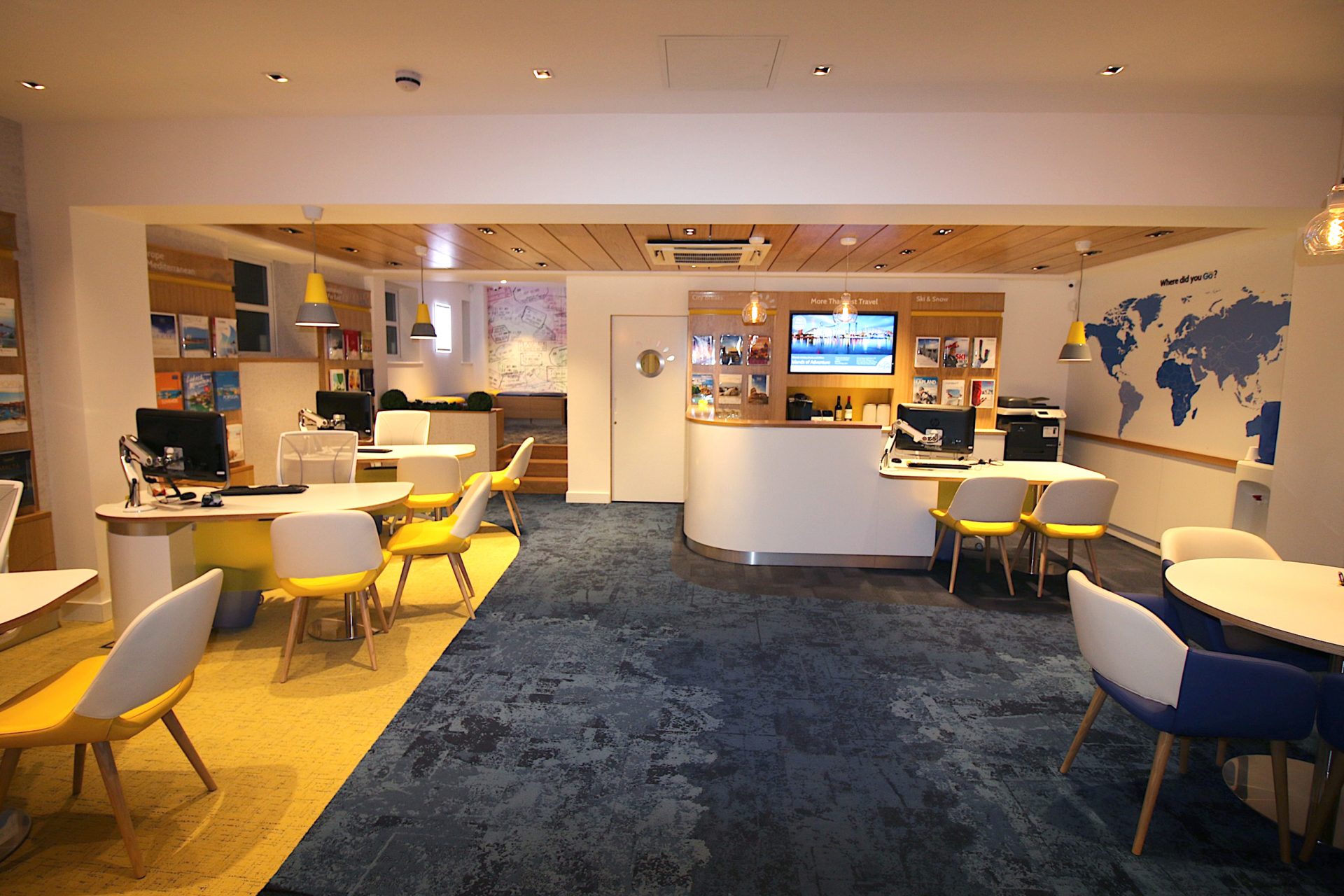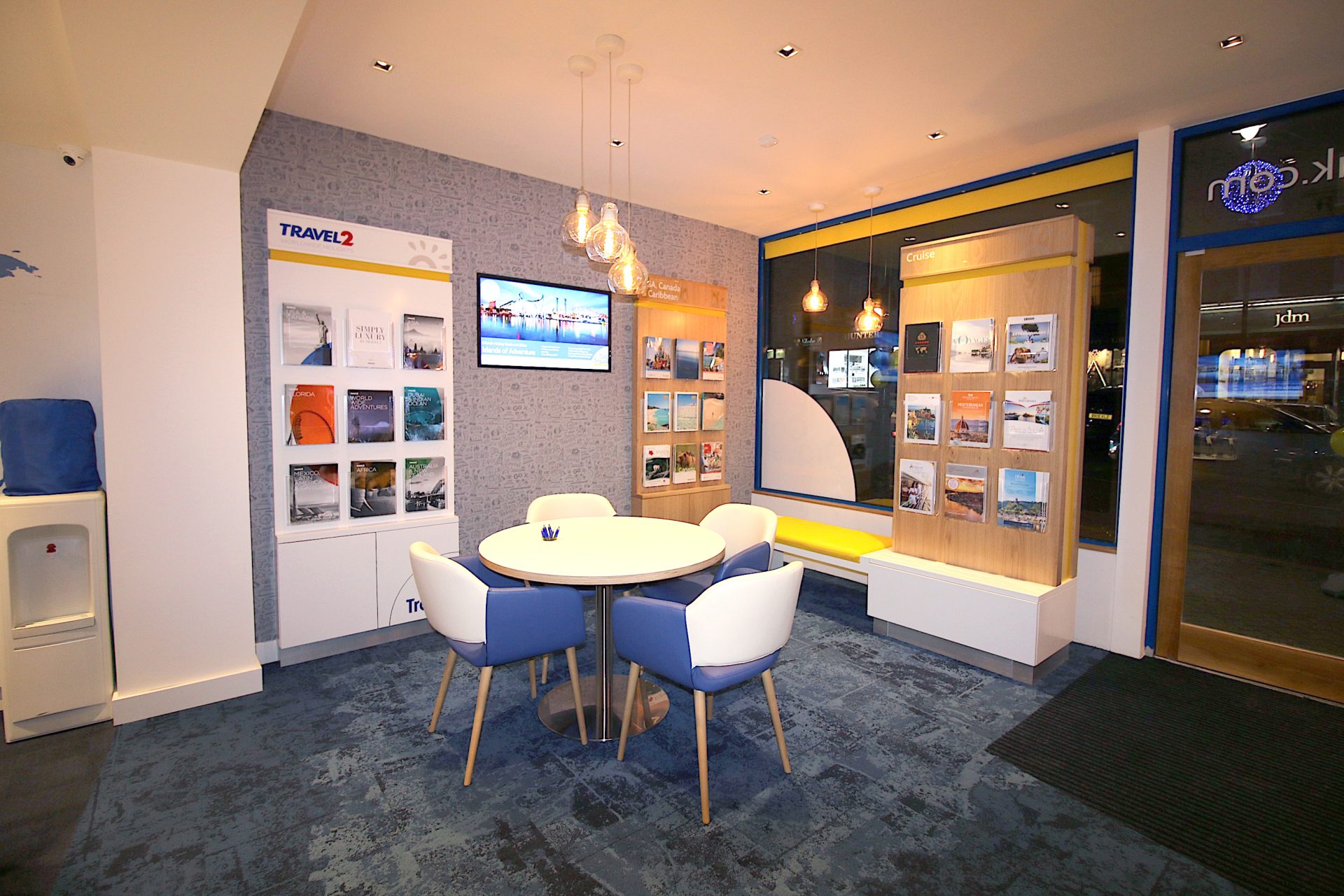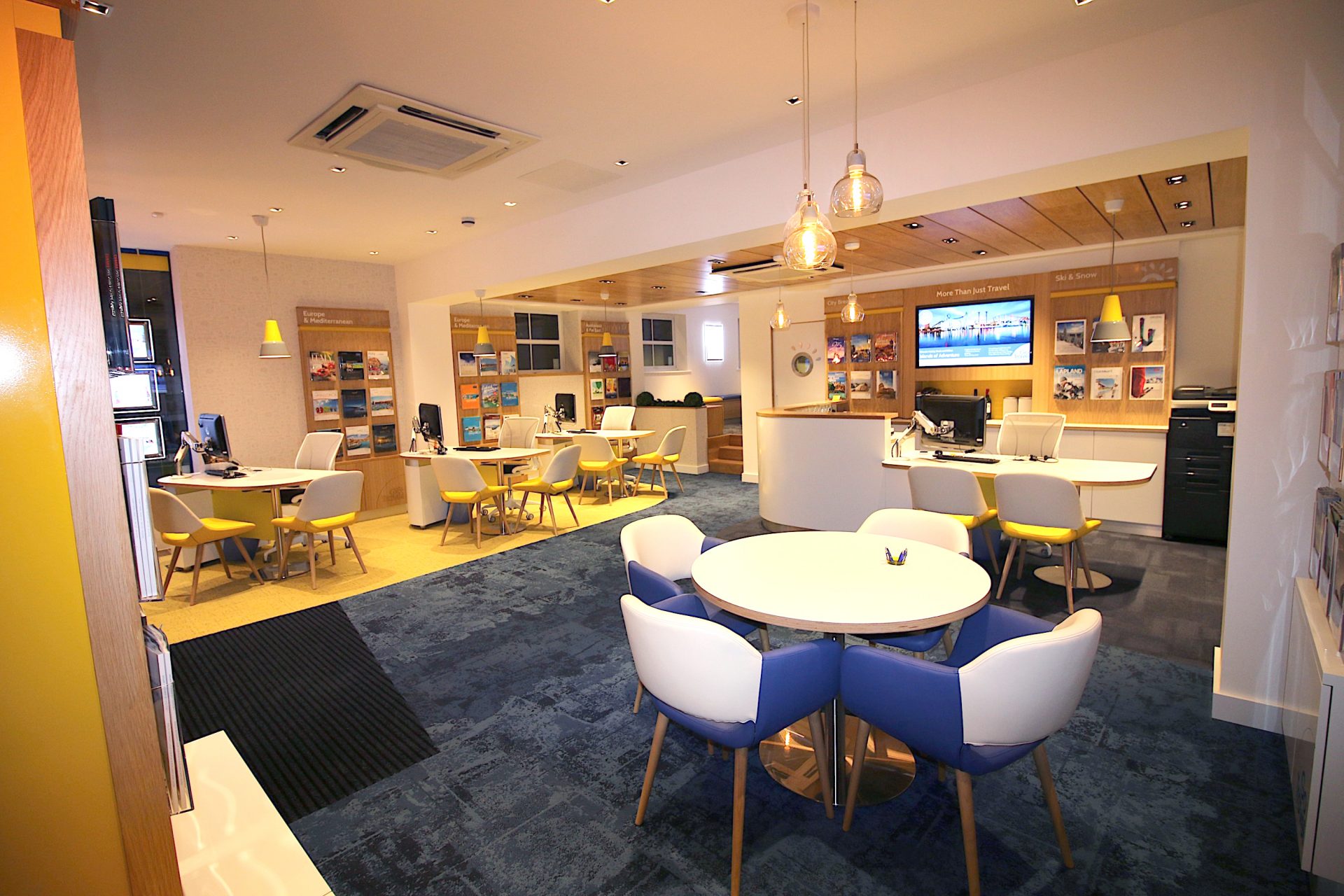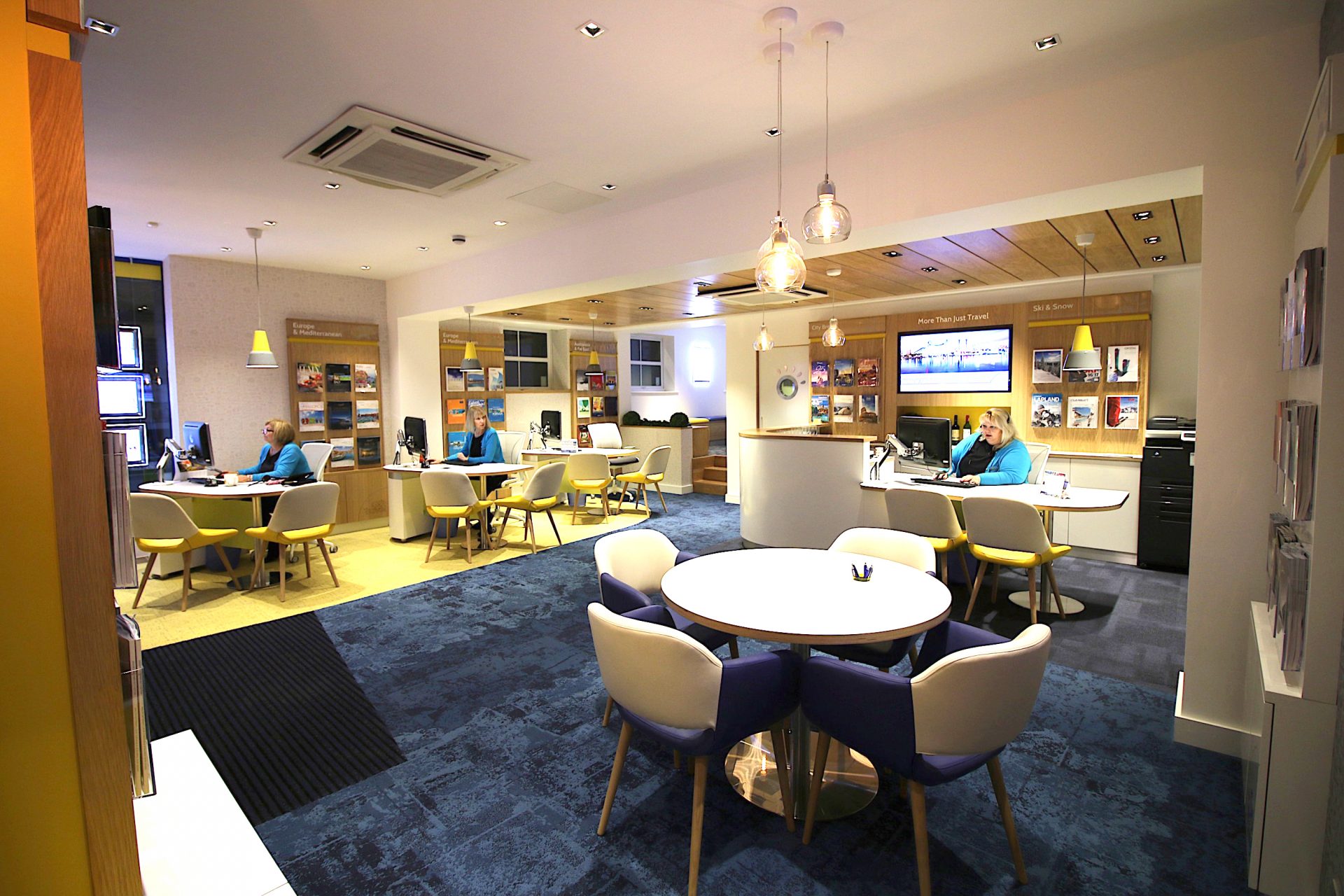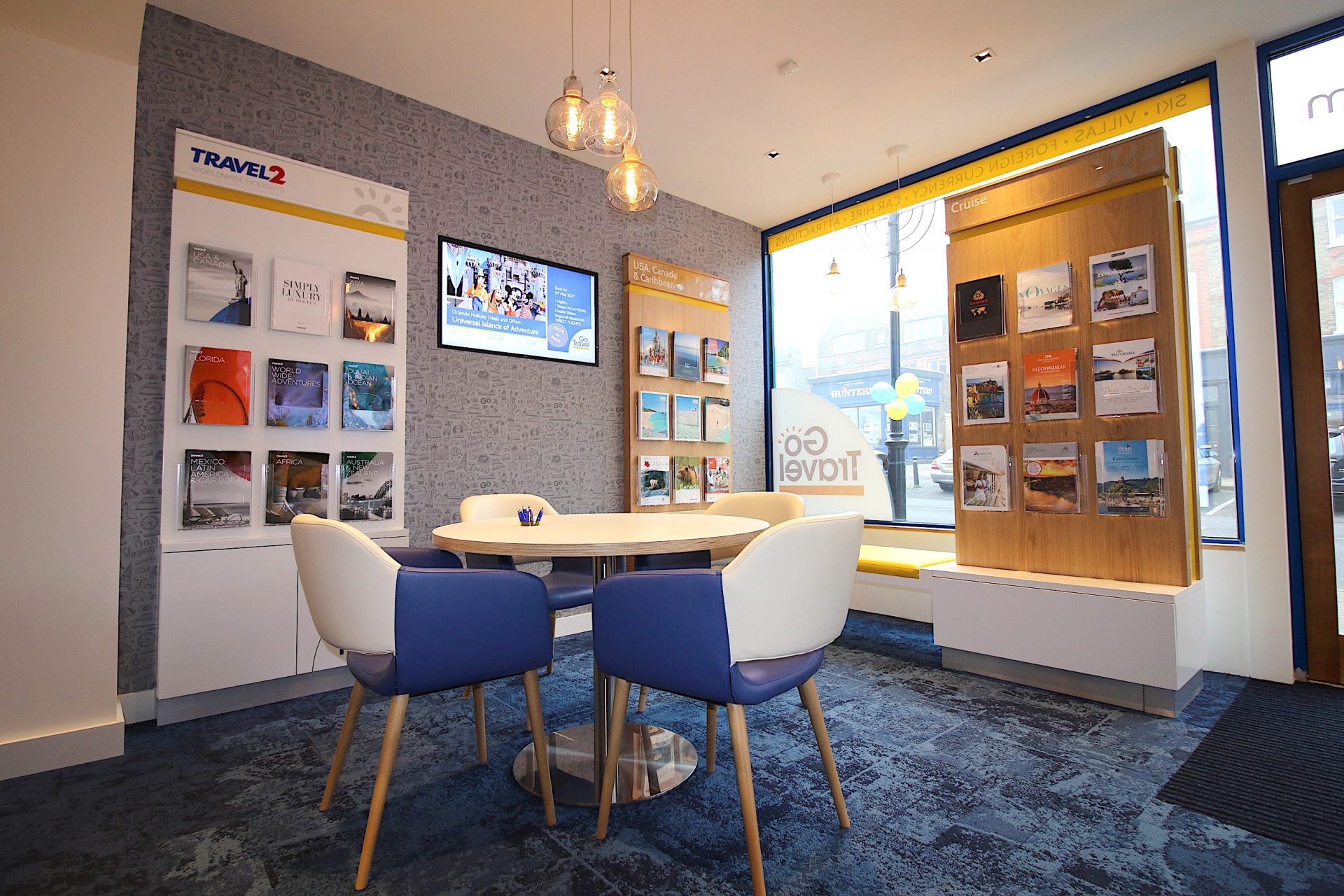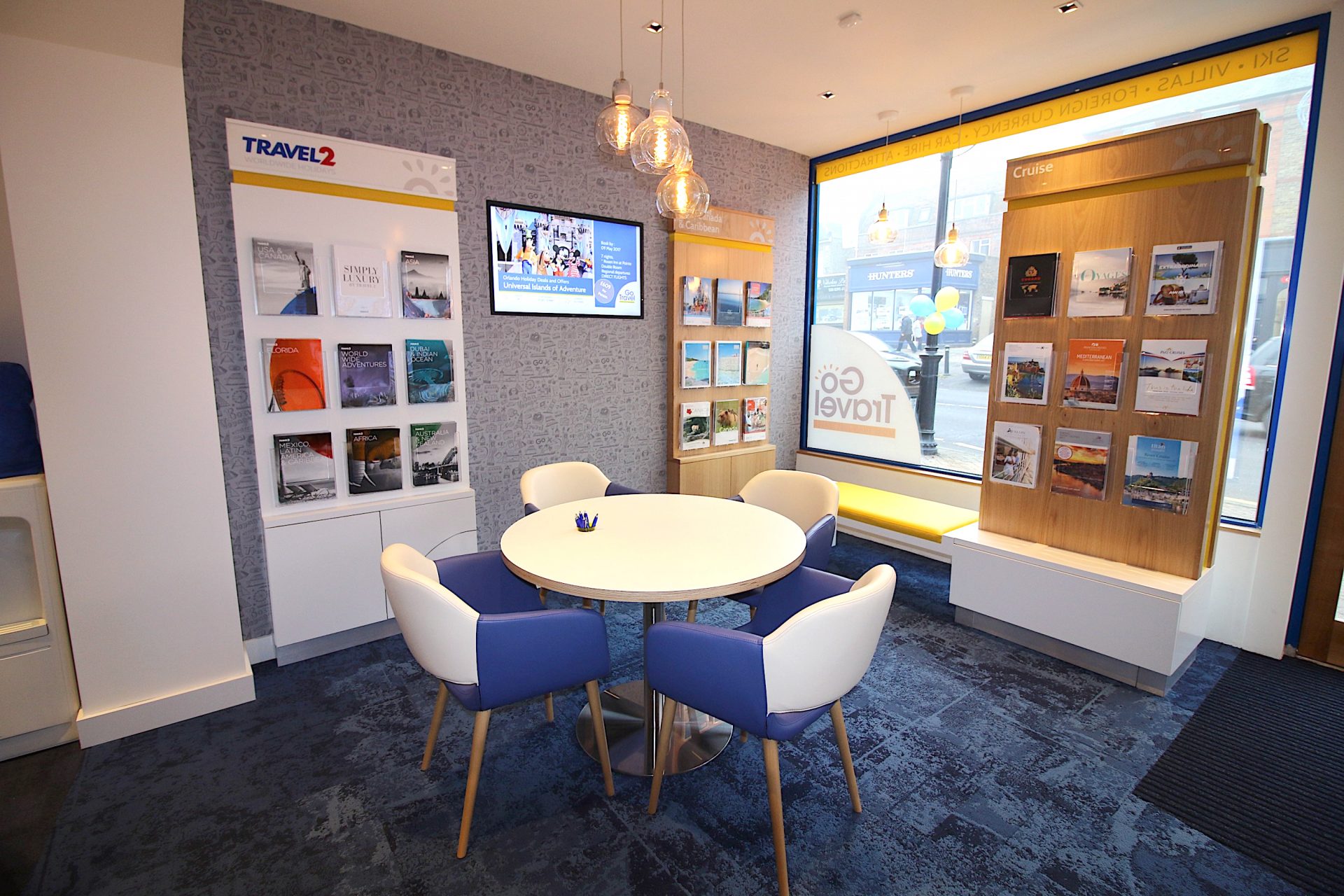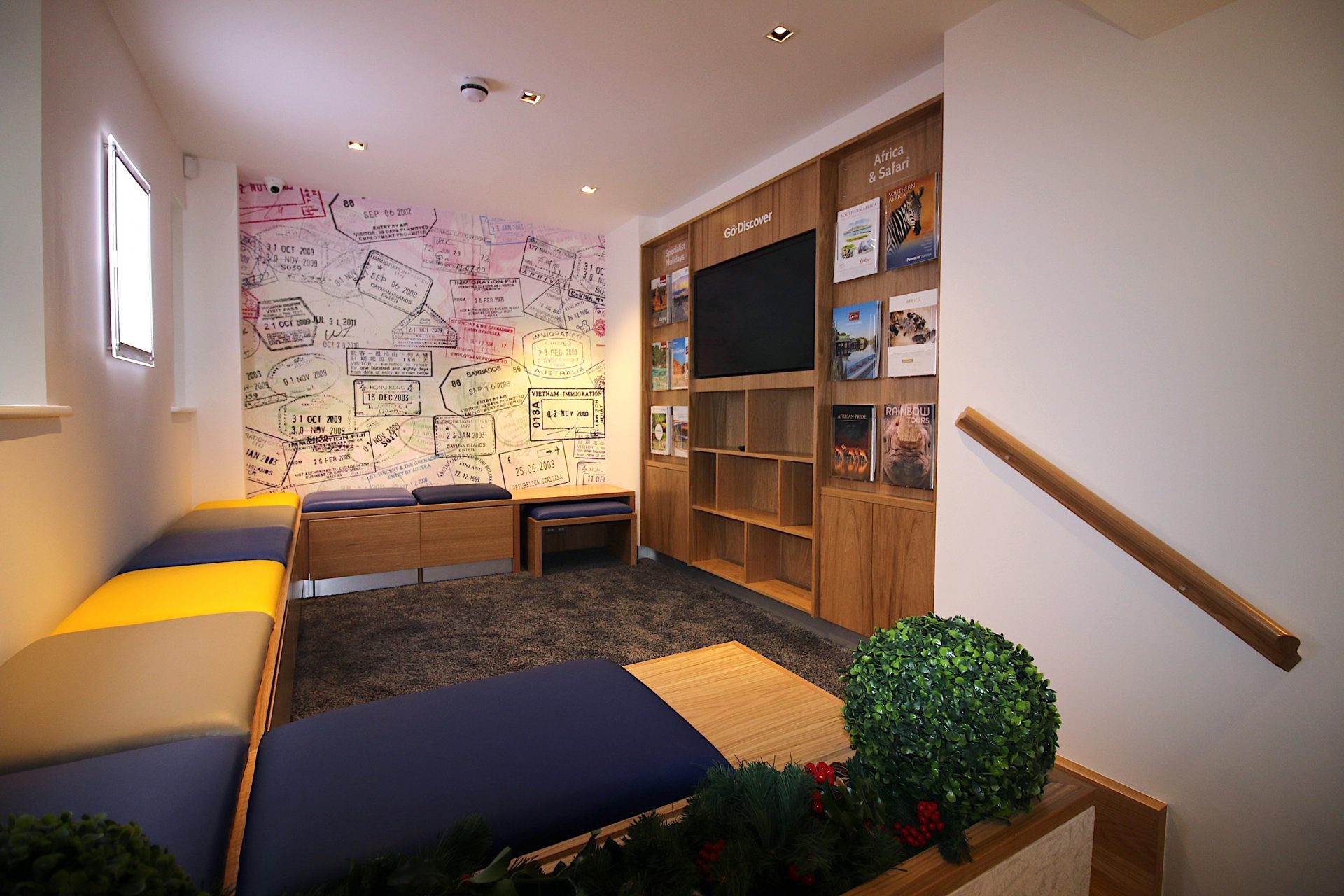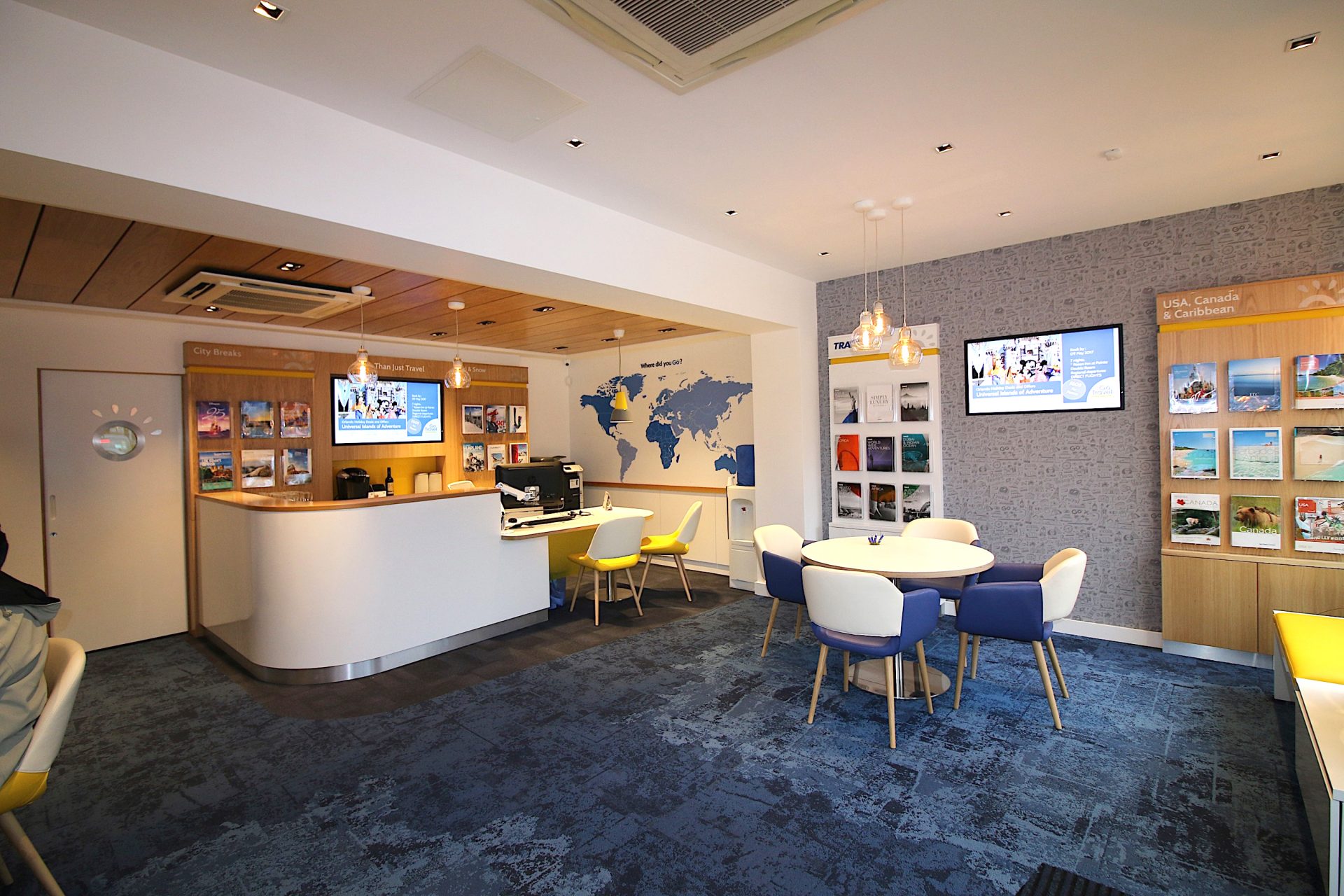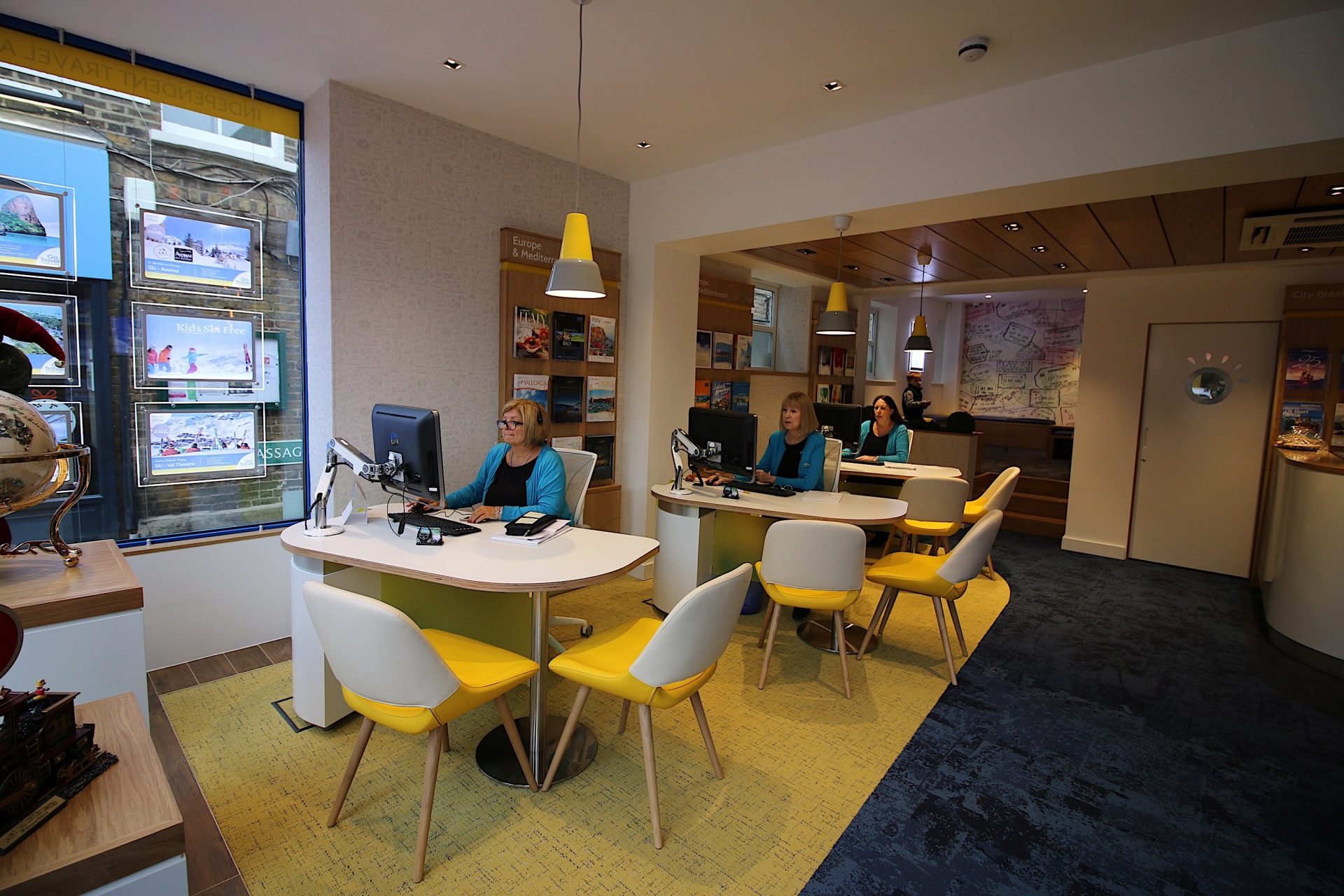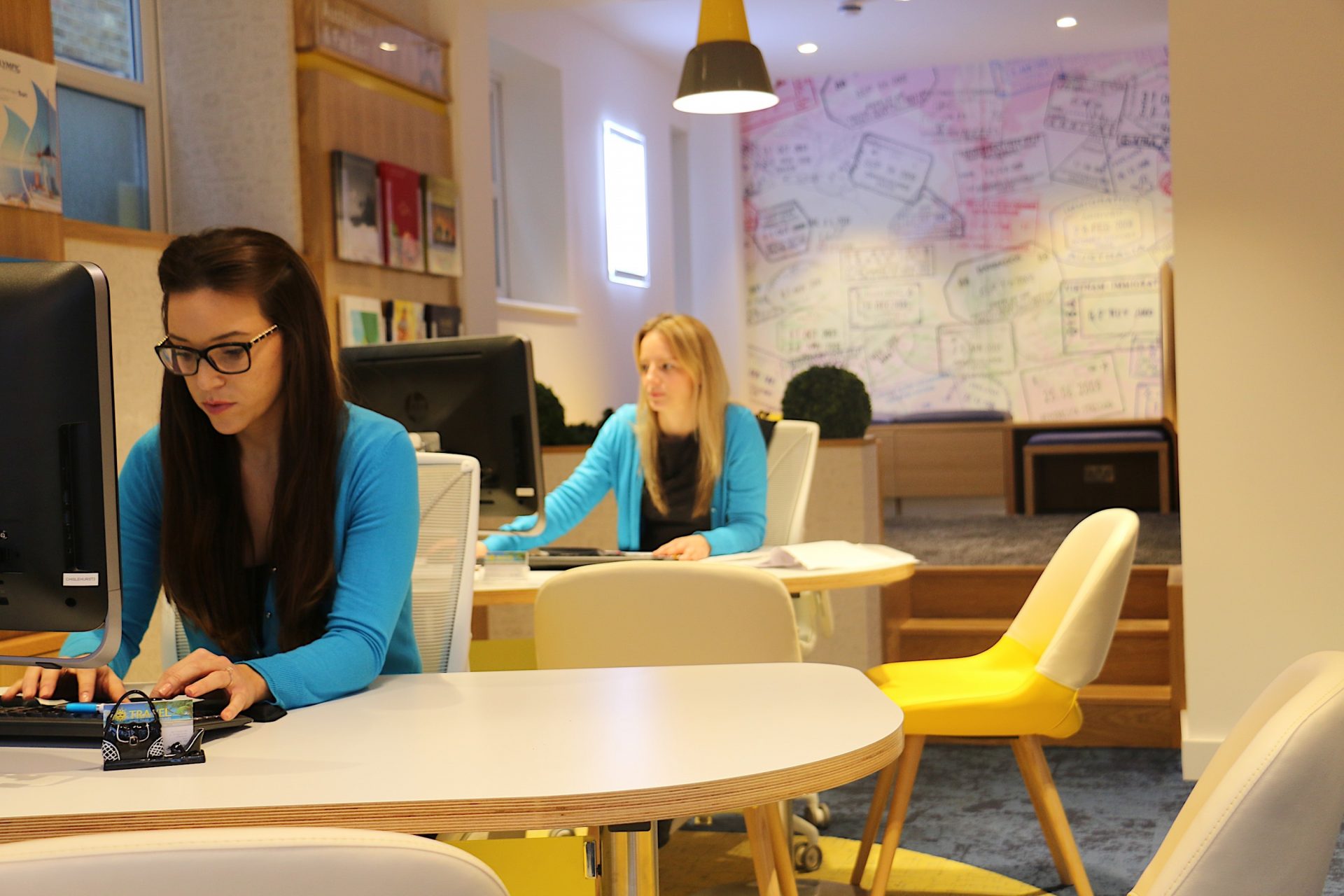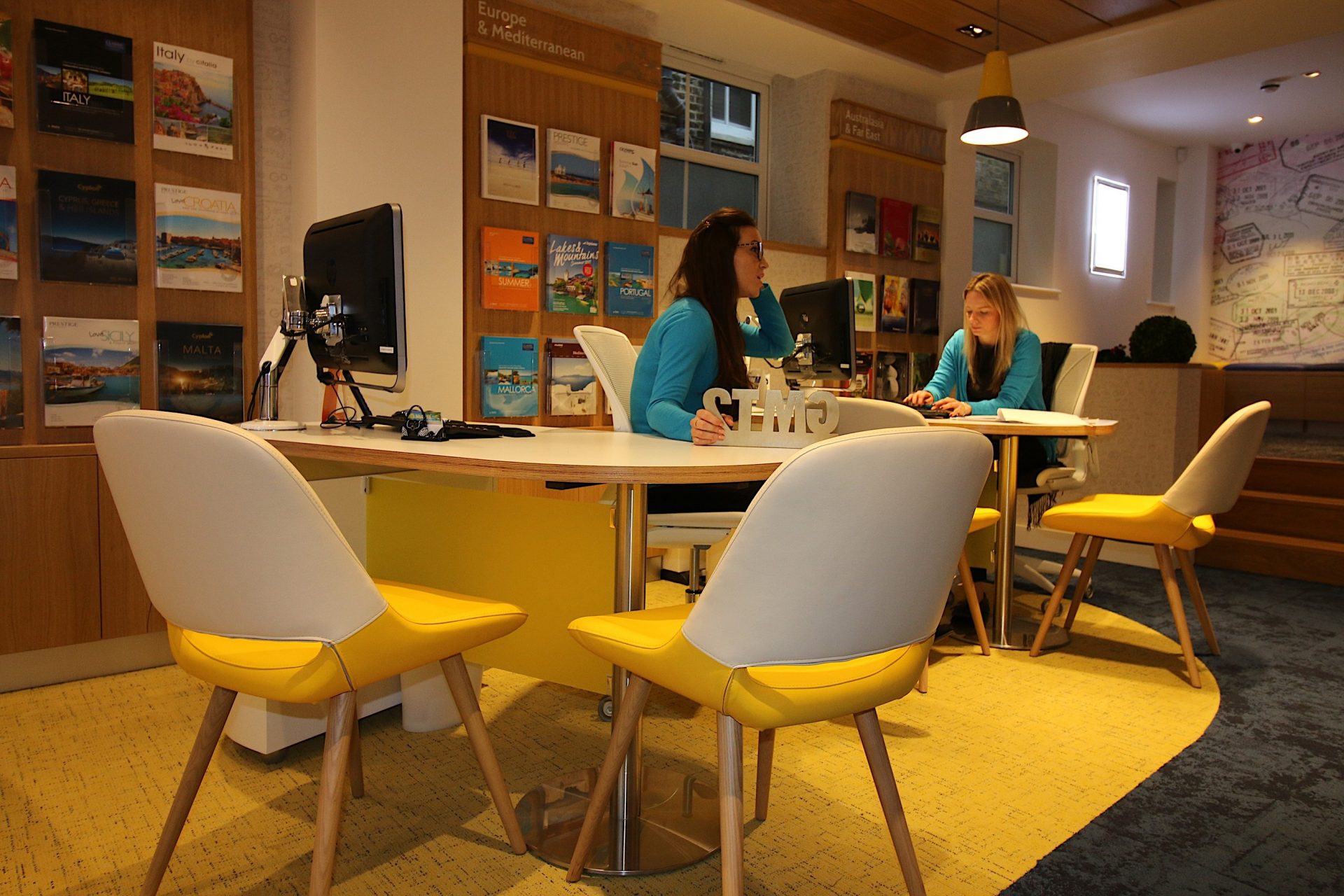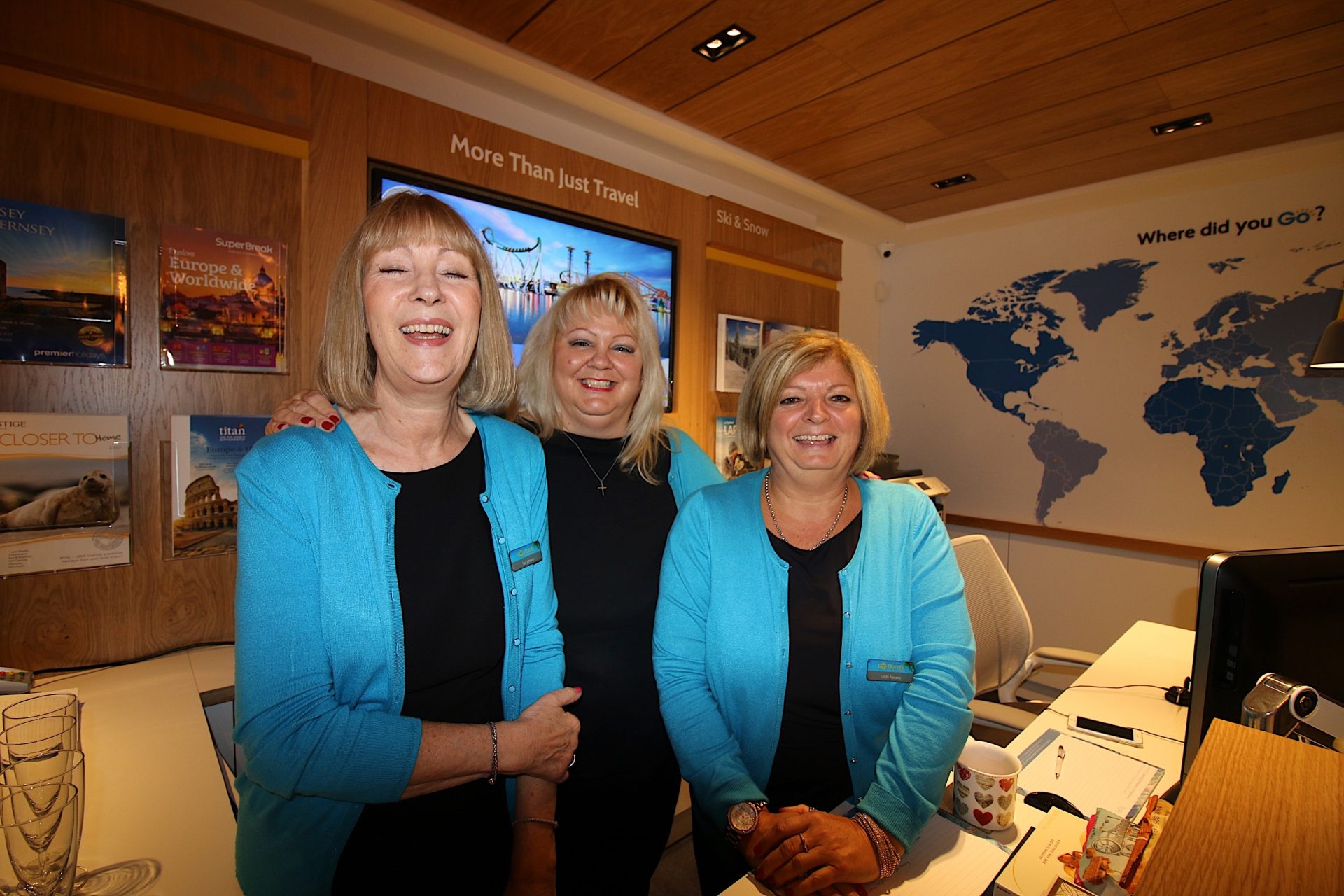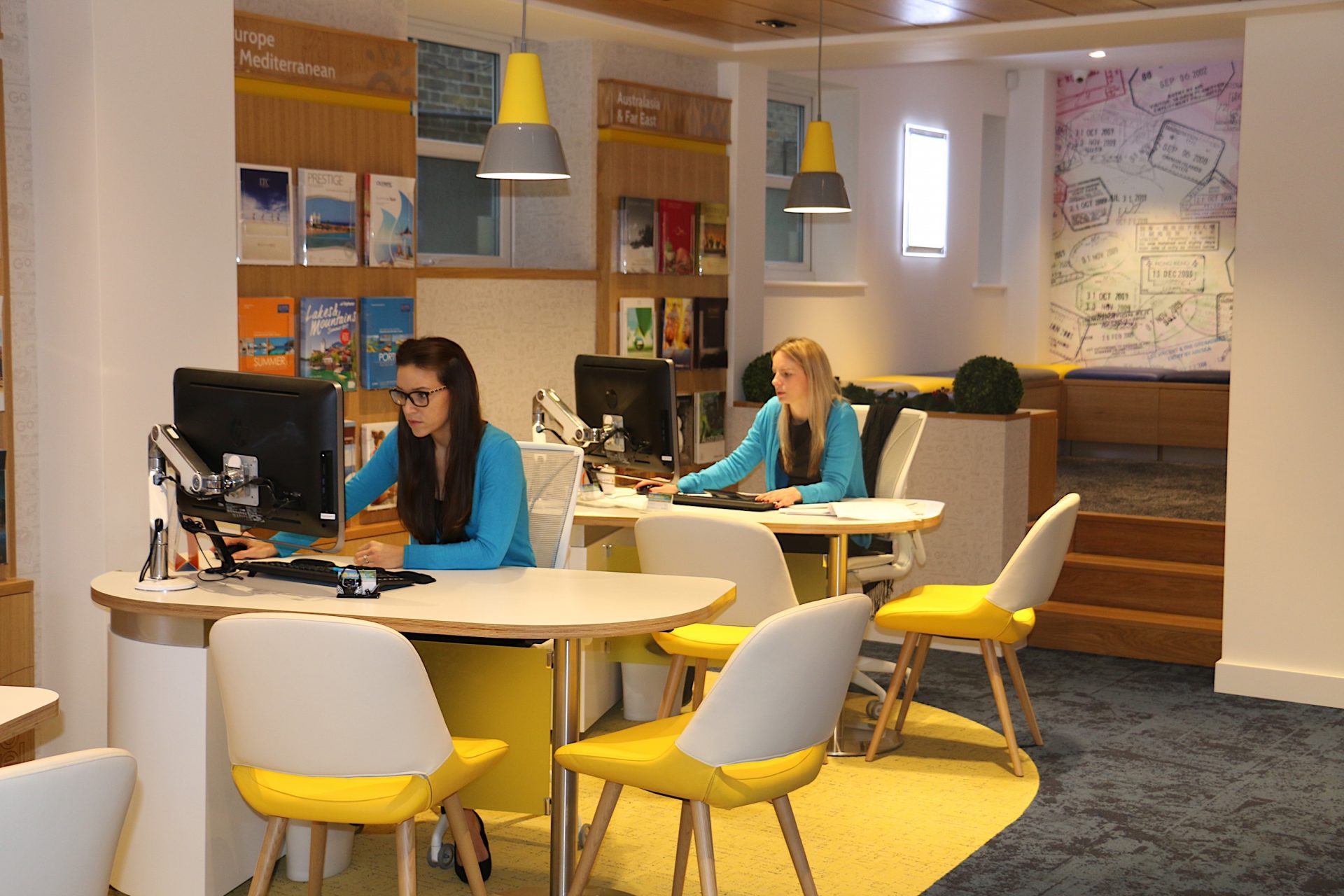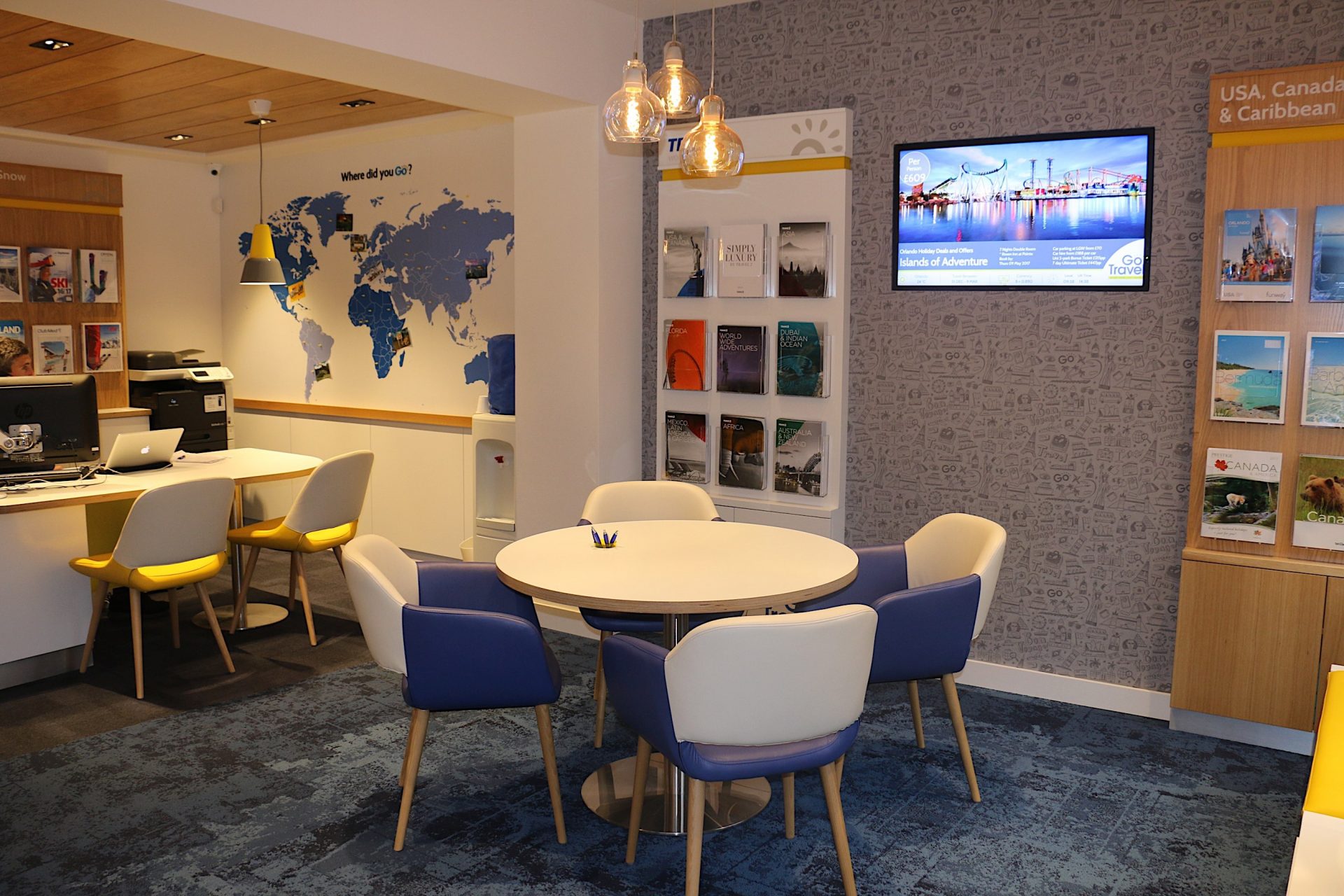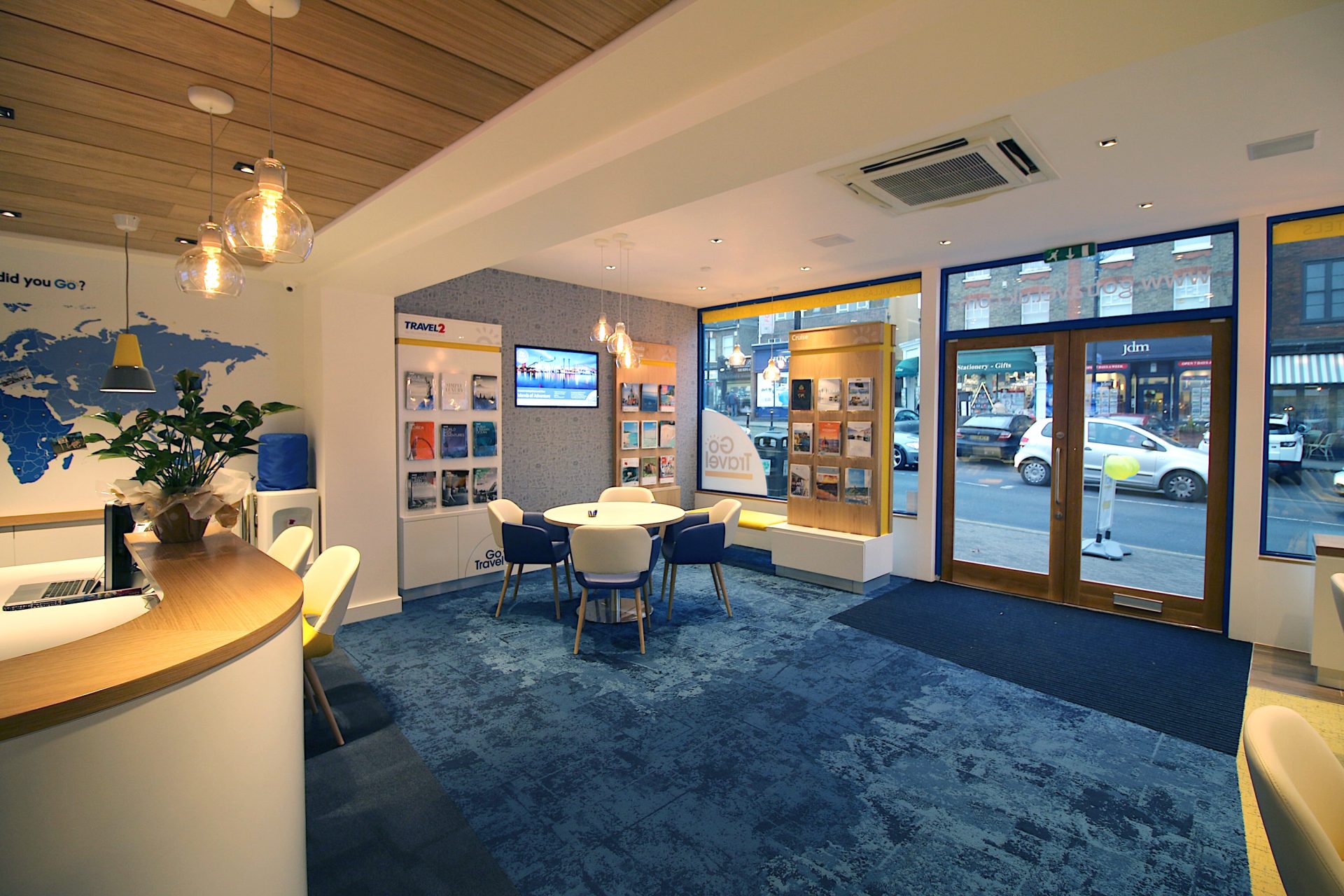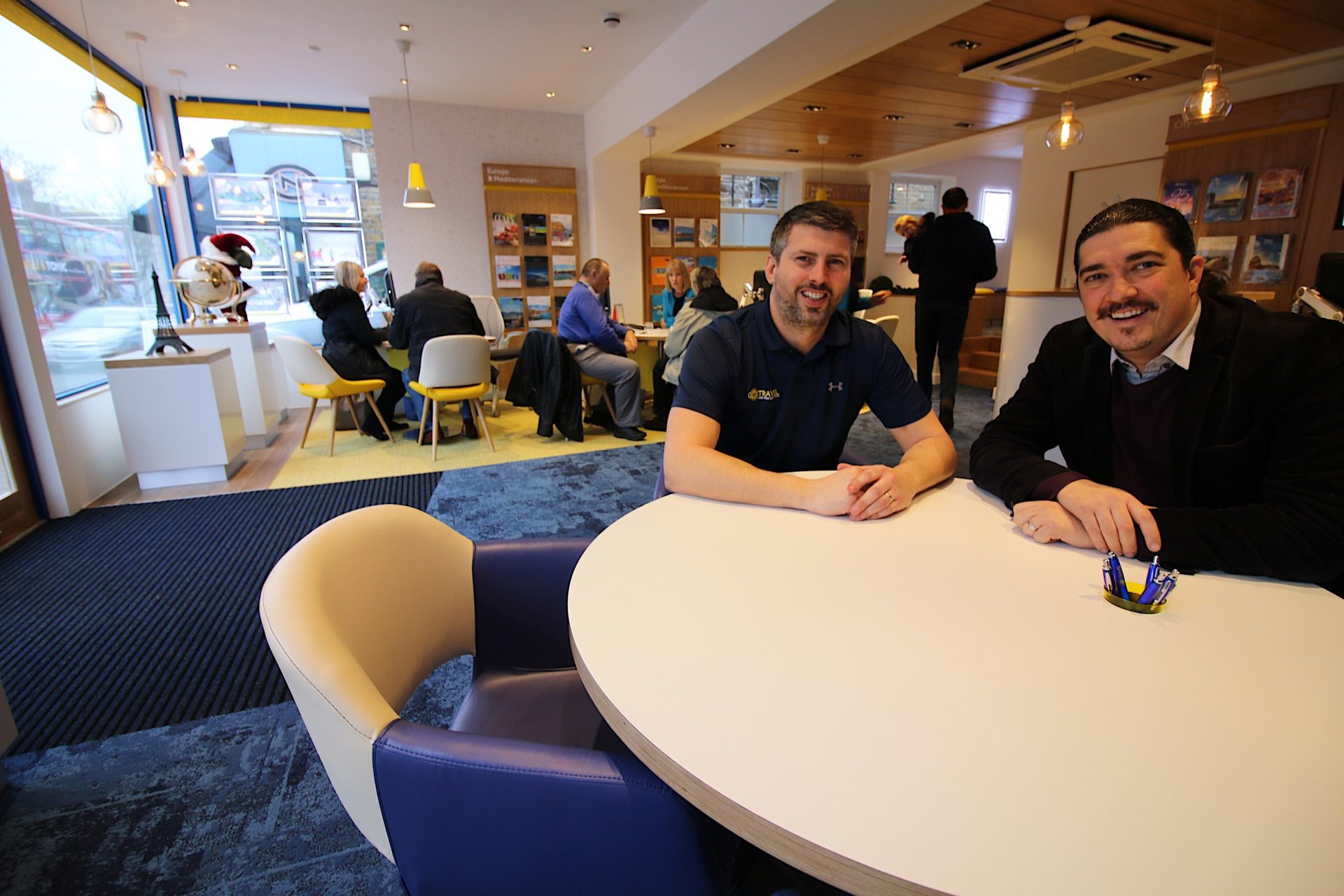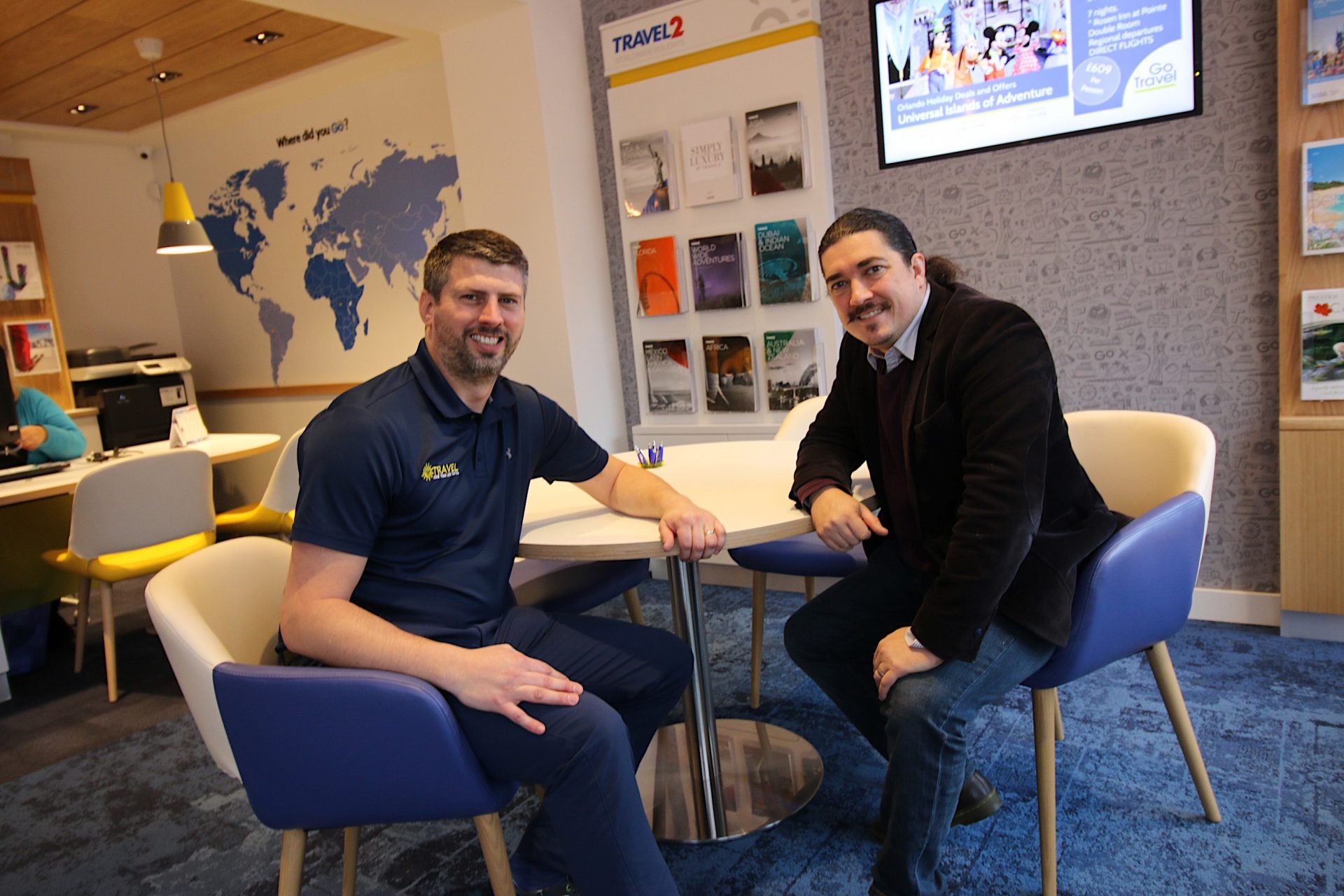 Check out our
before & after photos
Services we provided to Go Travel
Like our work?
Interested to find out more?
Please get in touch to find out how we can help you