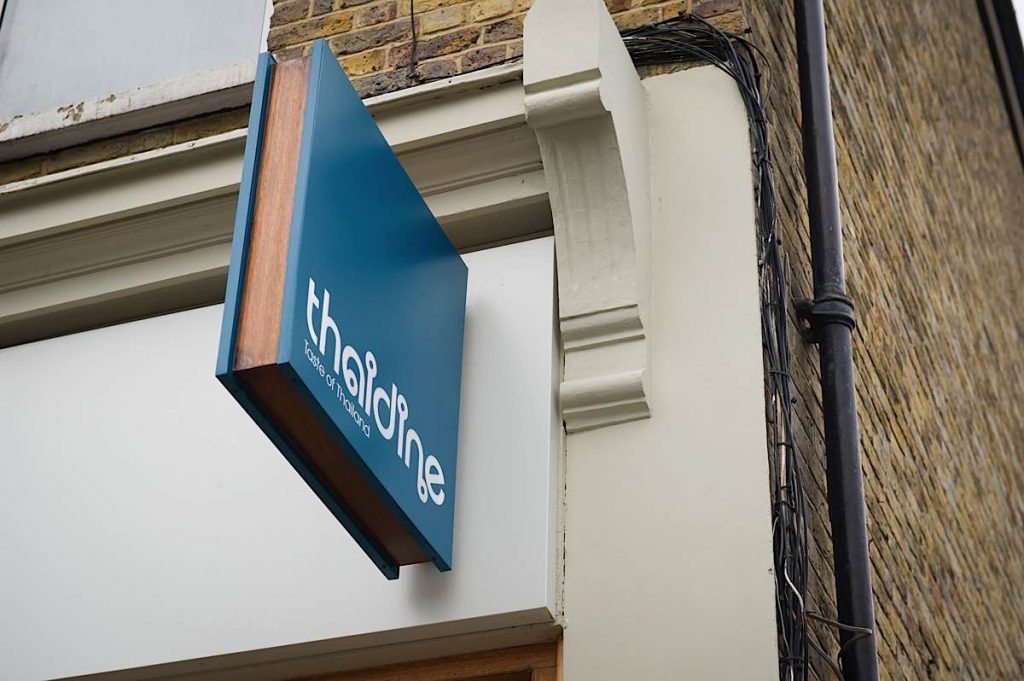 High Street gets a taste of Thailand
High Street gets a taste of Thailand
https://nugget-design.com/wp-content/uploads/2016/01/thaidine-2-1024x681.jpg
1024
681
Nugget Design
Nugget Design
https://nugget-design.com/wp-content/uploads/2016/01/thaidine-2-1024x681.jpg
Nugget Design are proud to introduce you to our local high street project 'Thaidine'. We were appointed to create a name, brand, shopfront and menus for this fantastic restaurant right in the heart of Chislehurst.
The Brief
The challenge was to create a new brand-name and brand for one of Chislehurst's best-kept secrets. A fantastic restaurant running for four years with no name or sign, so the food was obviously something special and the brand needed to live up to the food's reputation.
Our Solution
The aim was to create something contemporary and different that sets this Thai restaurant apart from any other Thai restaurant. The logotype is unique and bespoke and merges the contemporary with the traditional Thai in a bold teal colour, while the signage is from warm and welcoming solid wood.
 The Result
The result is definitely a brand we are happy to put our name to. It is modern, contemporary and fitting perfectly with the vision for the high street's new refurbishments and guidelines.
Save