A new sign for Tooting High Street
A new sign for Tooting High Street
https://nugget-design.com/wp-content/uploads/2017/09/IMG_2026-copy-1024x603.jpg
1024
603
Nugget Design
Nugget Design
https://nugget-design.com/wp-content/uploads/2017/09/IMG_2026-copy-1024x603.jpg
If you are out and about in Tooting you might spot a new presence on the high street.
Over the summer we have been working on our latest travel agency retail project: interior design and signage for local business Caribbee in their new store location on Tooting High Street.
Caribbee has actually been a part of Tooting life for more than 35 years, located in Selkirk Road where it was known as Club Caribbee Travel Shop. However the travel specialists' managing director, Robert Sarran and his team had long wanted to move and create a new space that would reflect their quality, professionalism and detailed customer service. This year they managed to obtain great new premises and then appointed us to work with them to achieve their aim.
Sign design
With this project, as with all those that we work on from concept to implementation, we made regular site visits, working until the last detail is signed off.  Watching the elements come together and the design come to life is always exciting and we took the opportunity to go and see the newly installed shop sign a few weeks ago.
The illuminated signage was built and installed by our partners Hallmark Signs. Approaching the store as we walked along the road it was great to see the warm welcome the sign gives and also to see their newly shortened name – now just 'Caribbee' – lit up once evening came.
With this, and the onsite construction by our contractor team finished (another great job from Bespoke Design Interiors who fitted out the retail interior) it was just a case of the last few interior pieces to be put in to place and a final clean up by the Caribbee team before they would get settled in and the new shop on Tooting High Street would be ready to go.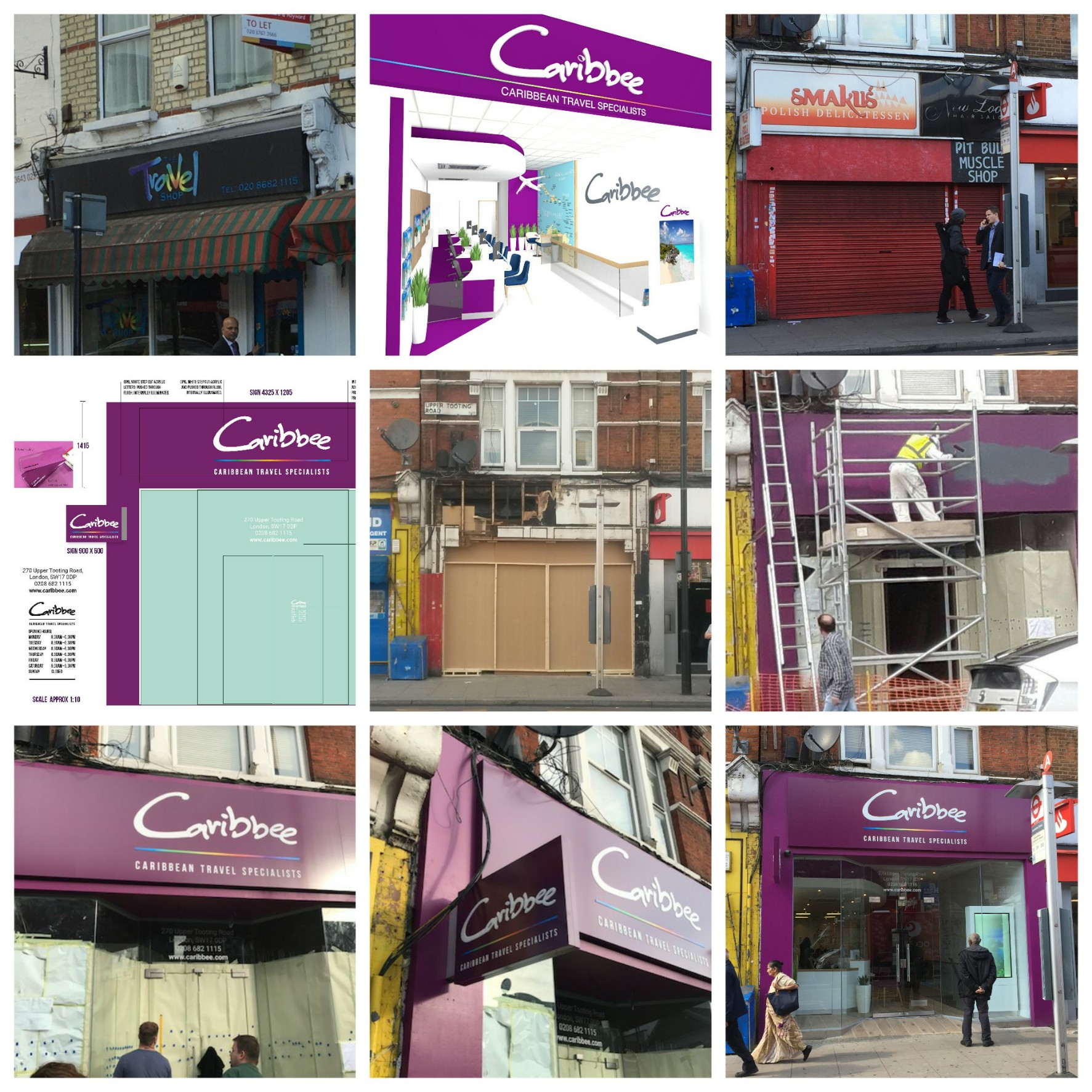 From top left: Caribbee's existing shop sign, our design concept, the new premises on Tooting High Street, technical drawings for sign build, installation and admiring the finished product.
The new Caribbee opens for business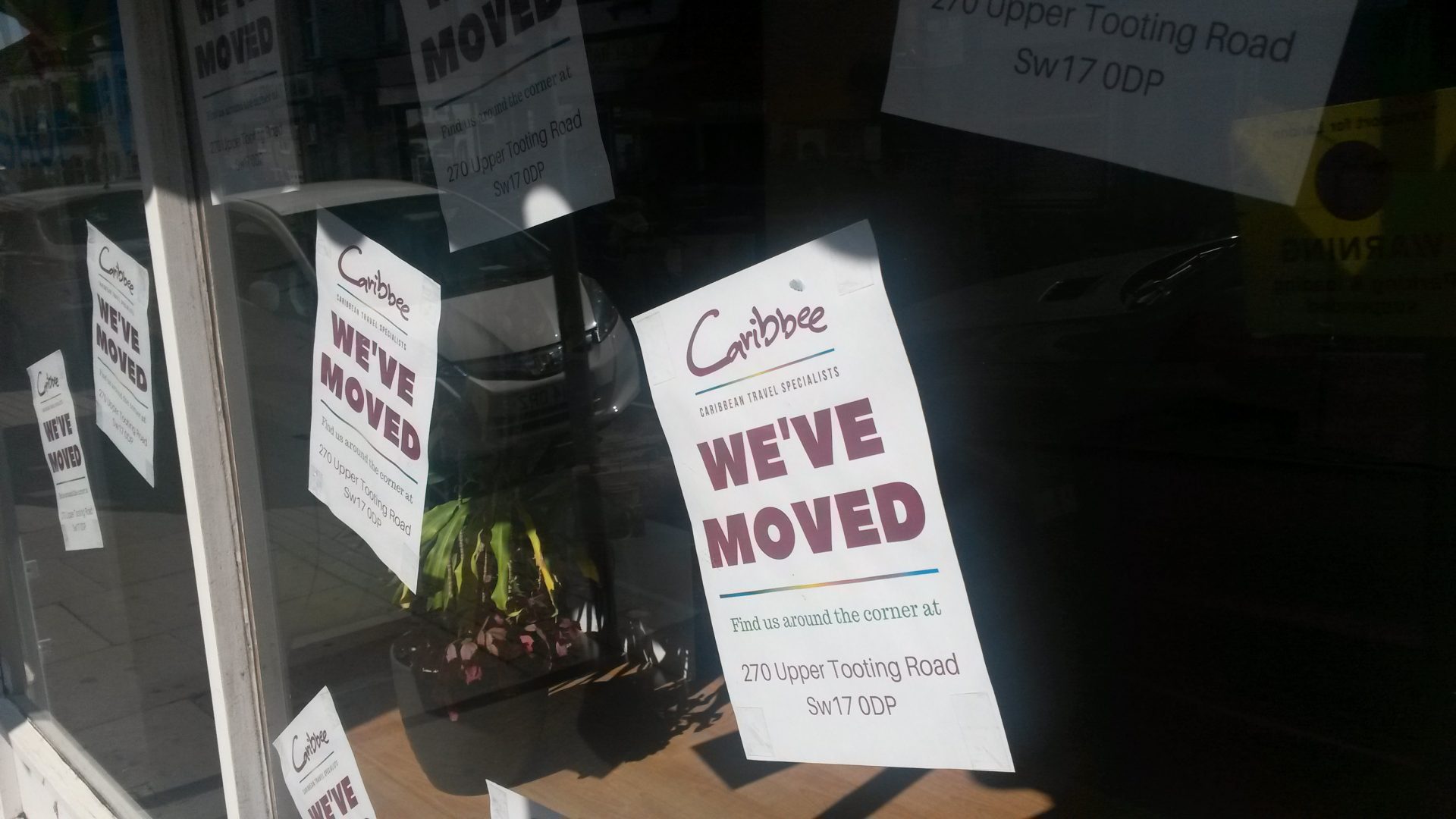 The shop has now officially opened at its new address 270 Tooting Road, SW17 ODP.
We are really proud of how it has turned out and so pleased to see the Caribbee team enjoying their new home on the high street.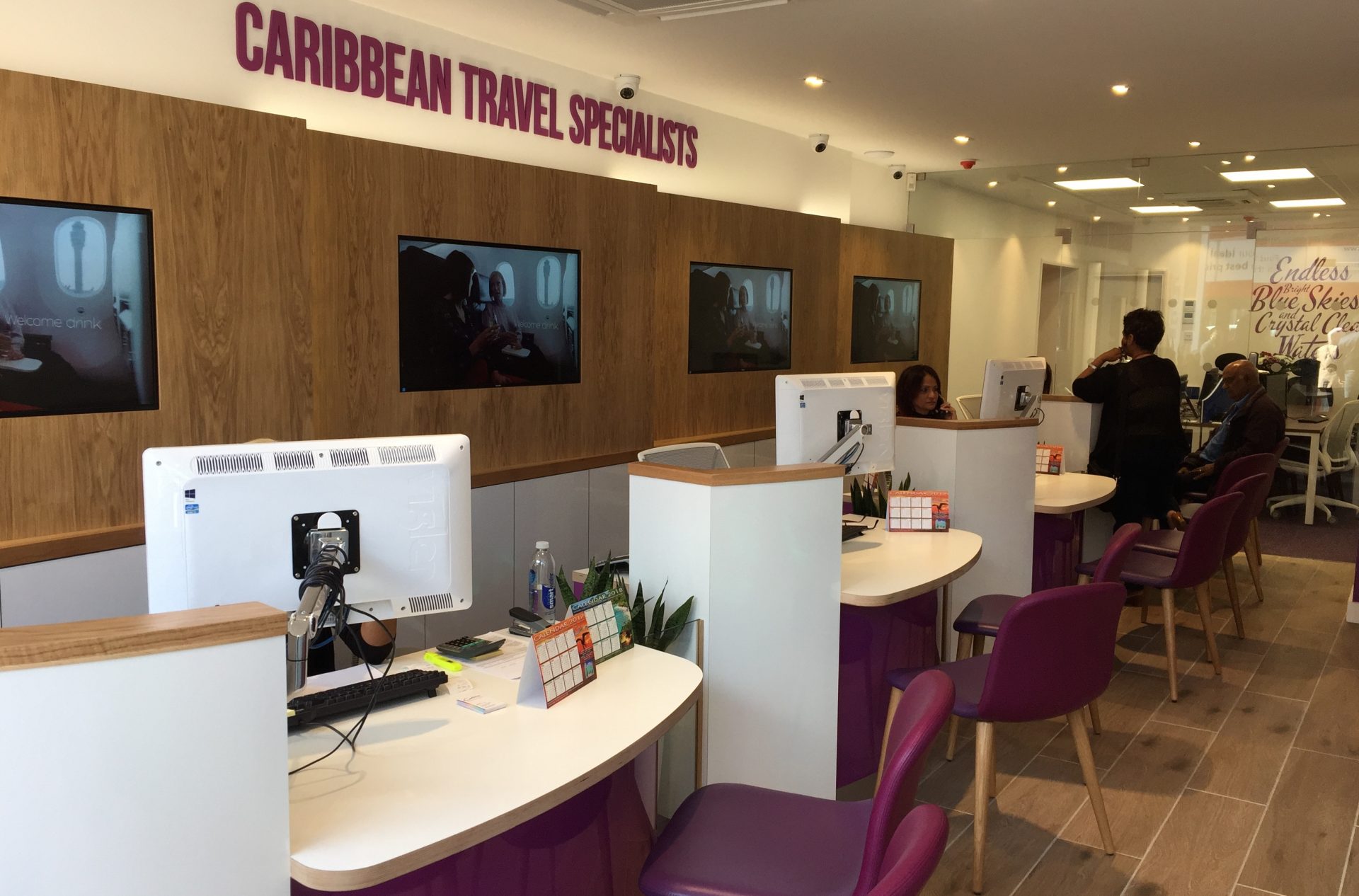 Photos of the finished interior and our design process to follow soon.
To learn more about our interior design projects see our portfolio
'Saluting Tooting'
Why not explore Tooting this weekend? The annual Tooting event, 'Tootopia', is on from today until Sunday 24 September 2017. Includes street food, pop-up cinema and a pooch parade!….
For  details see www.tootopia.co.uk
Save
Save
Save
Save[/vc_column_text][/vc_column][/vc_row]
Save
Save
Save
Save
Save
Save
Save
Save
Save
Save
Save
Save
Save
Save
Save
Save
Save
Save
Save
Save
Save
Save
Save
Save
Save