Schadow Arkaden – Creative Pitch
Food court experience, concept for Schadow Arkaden,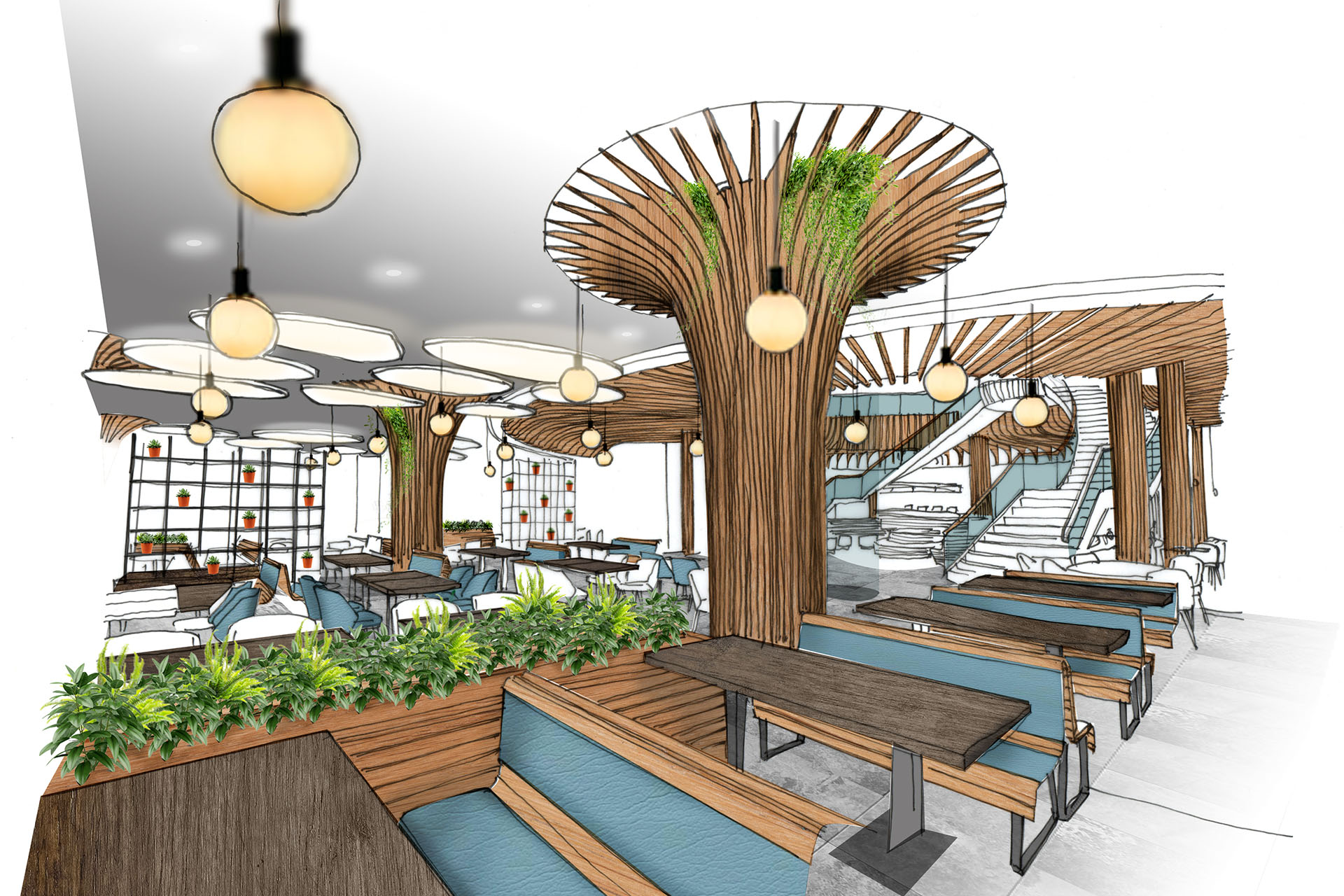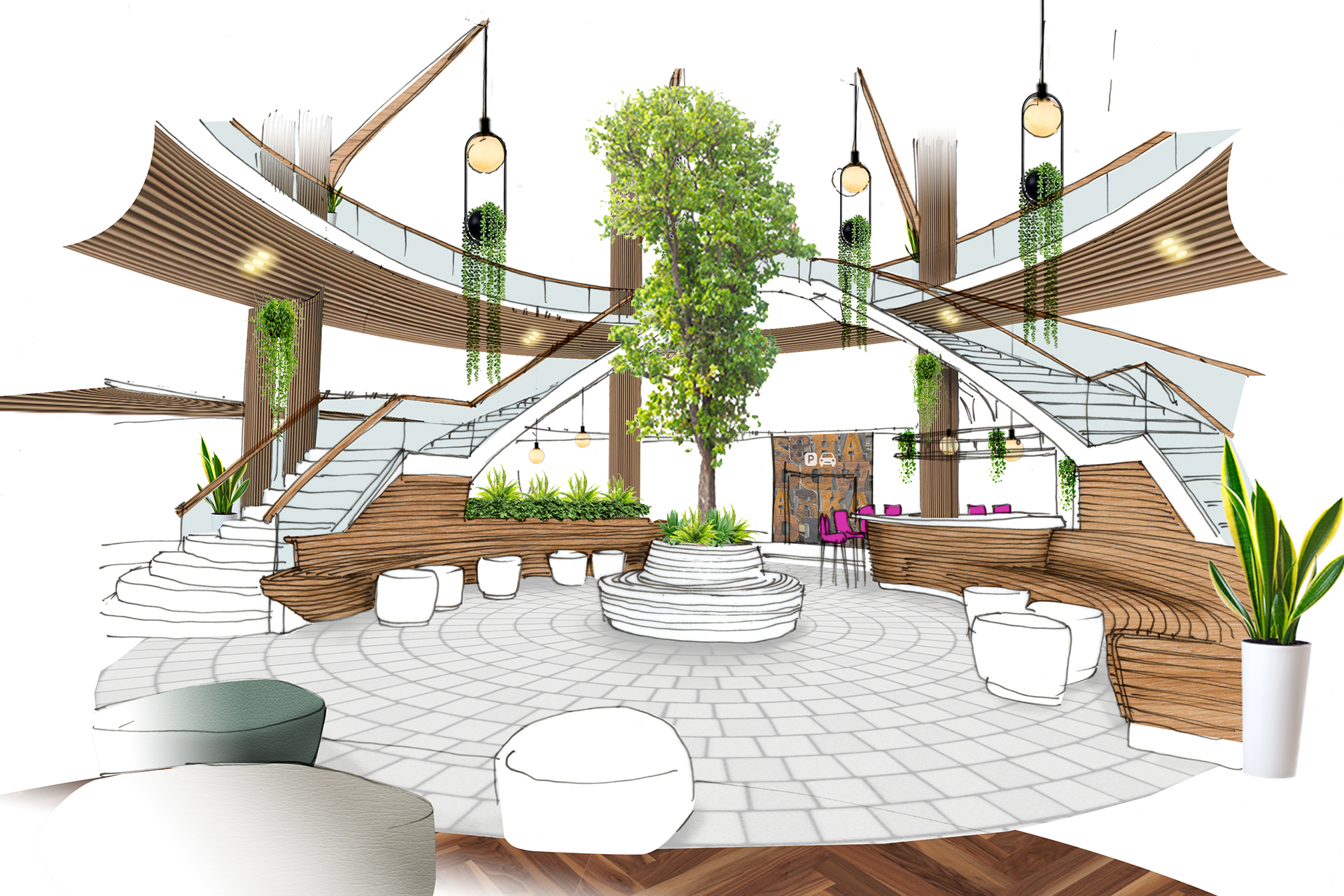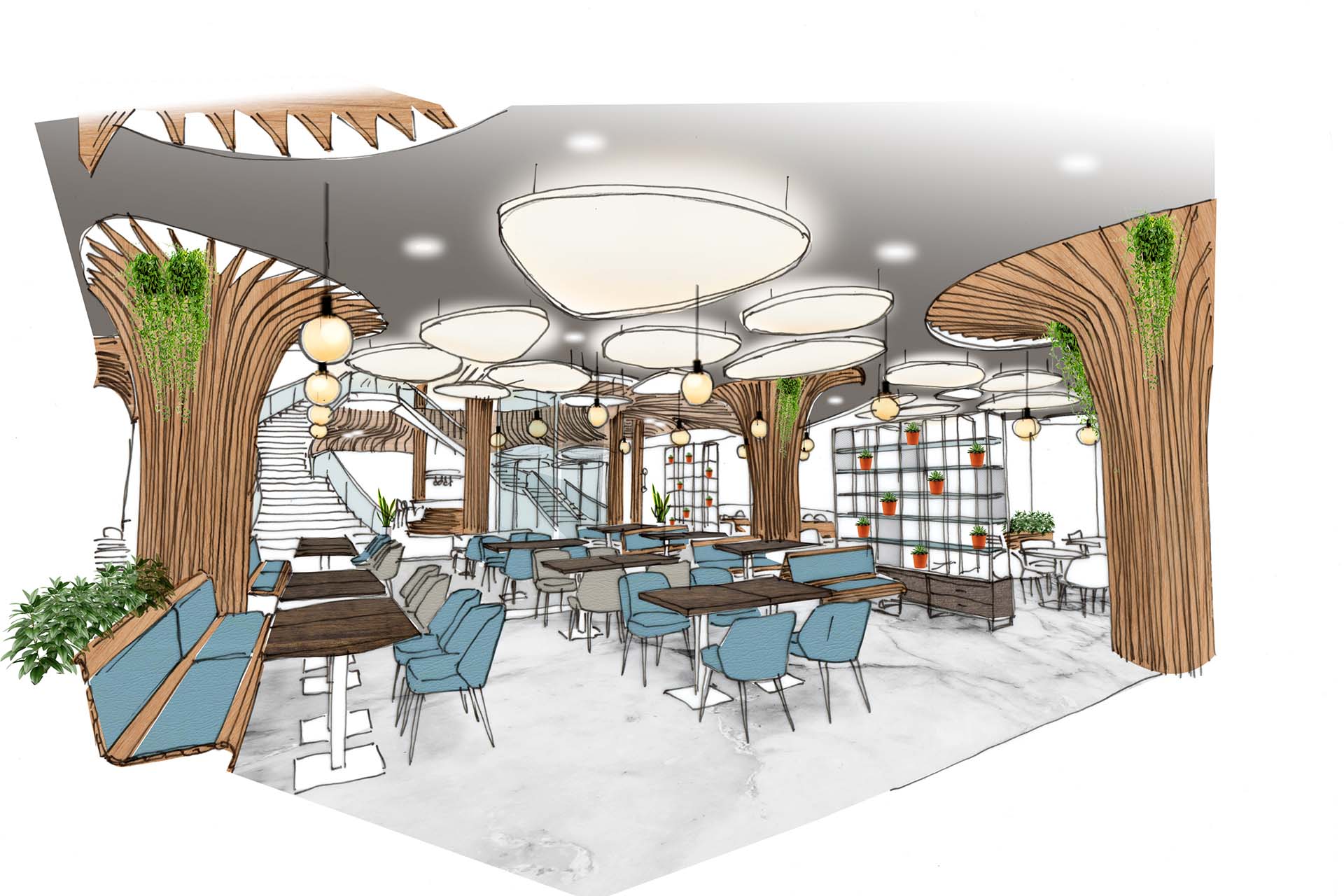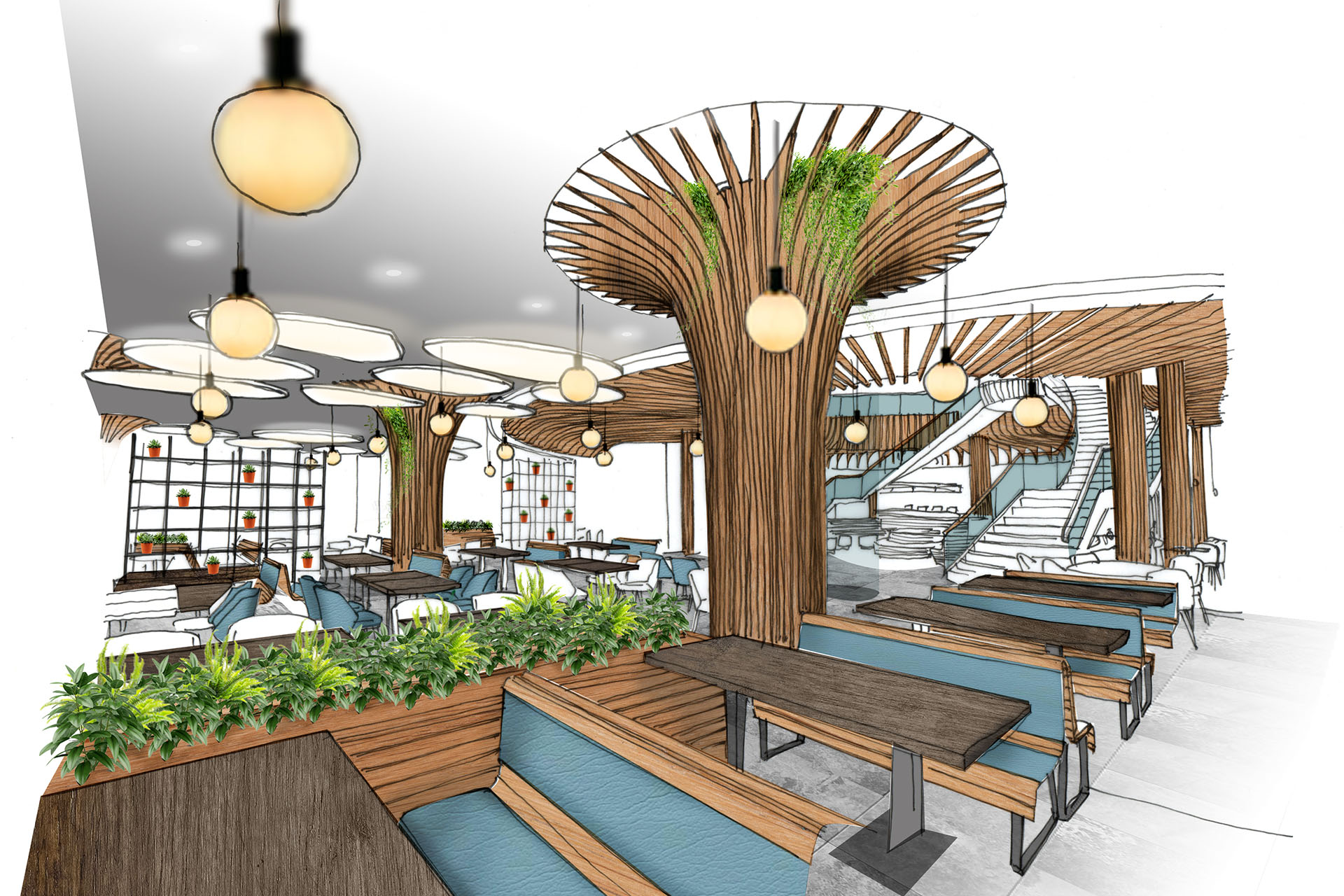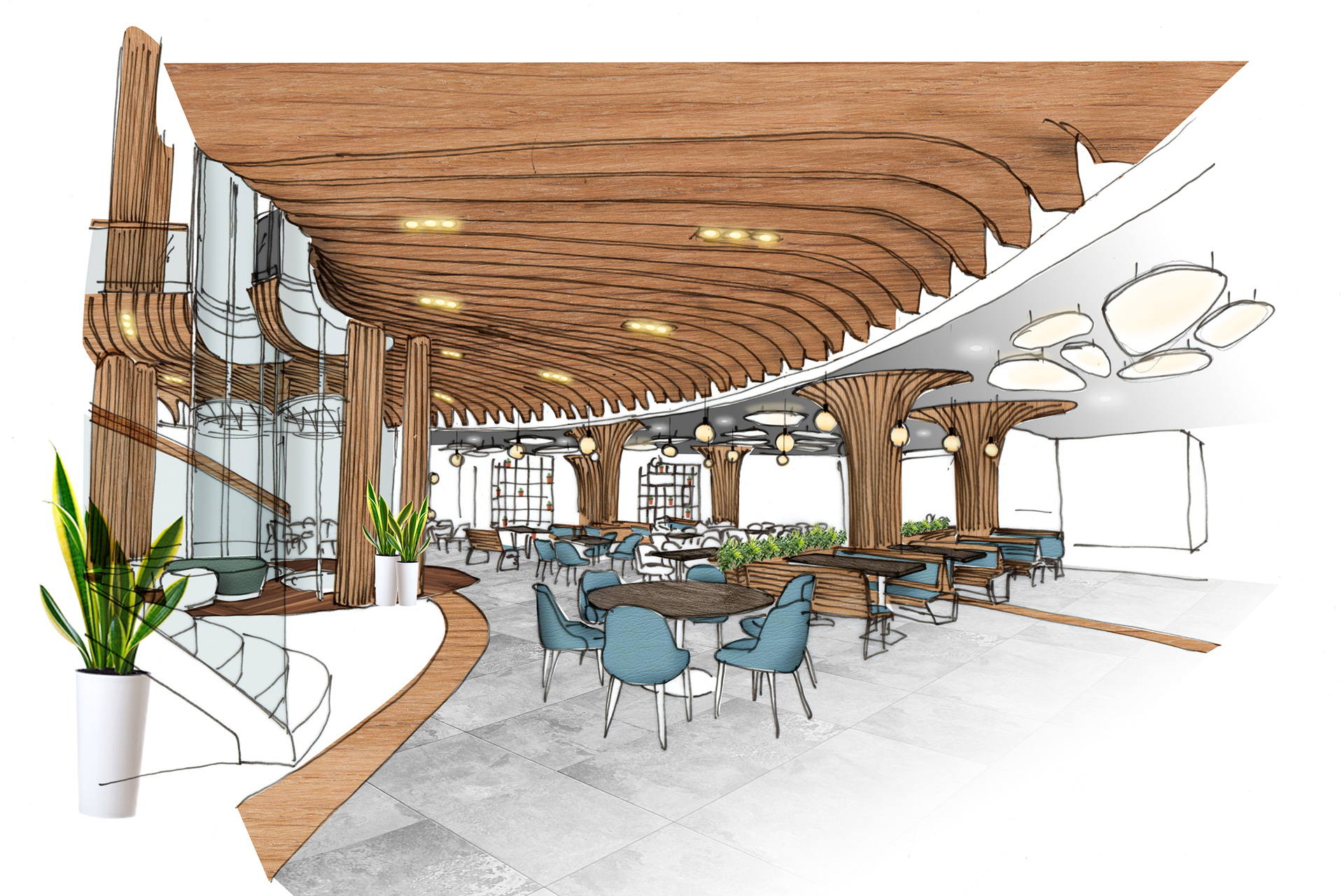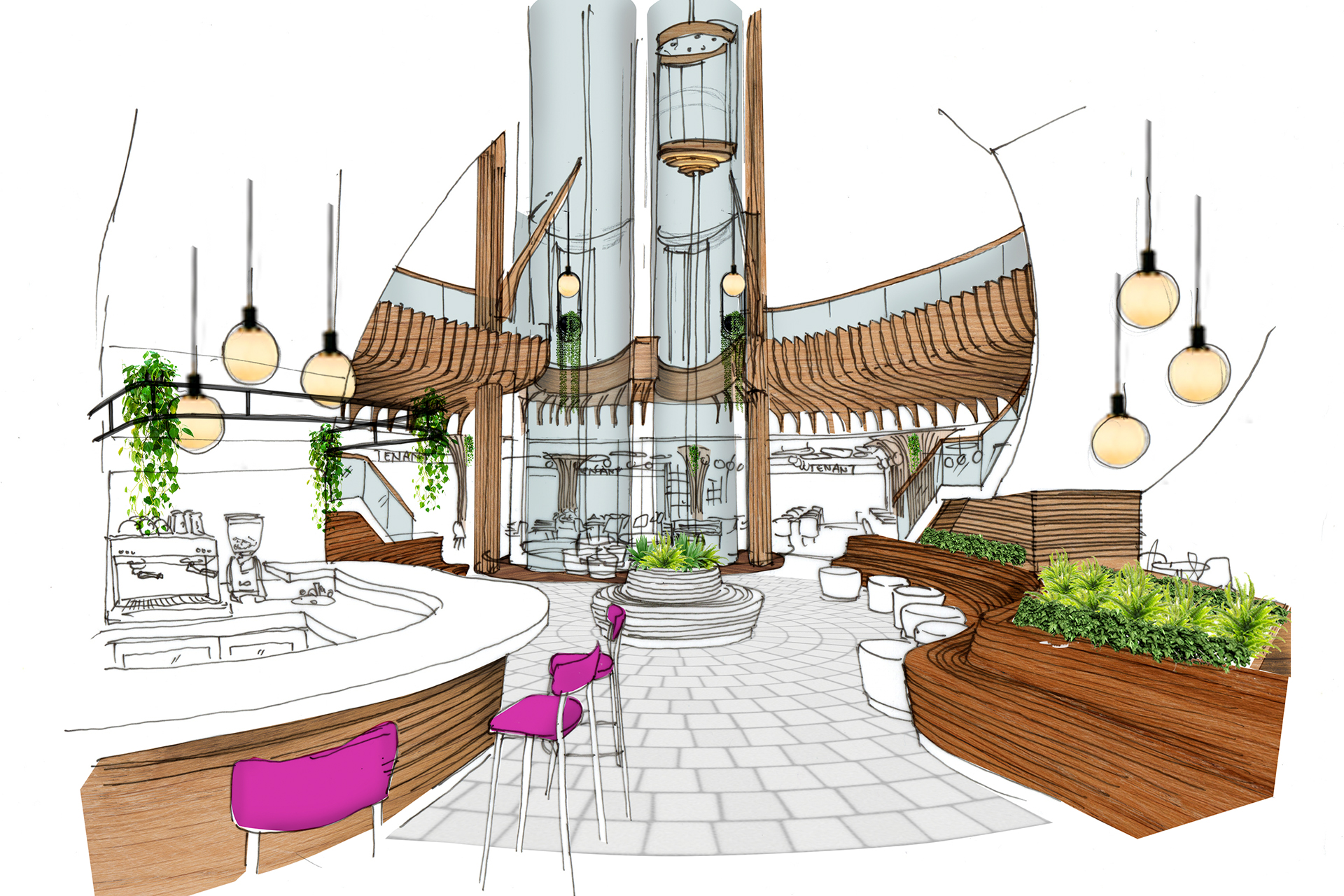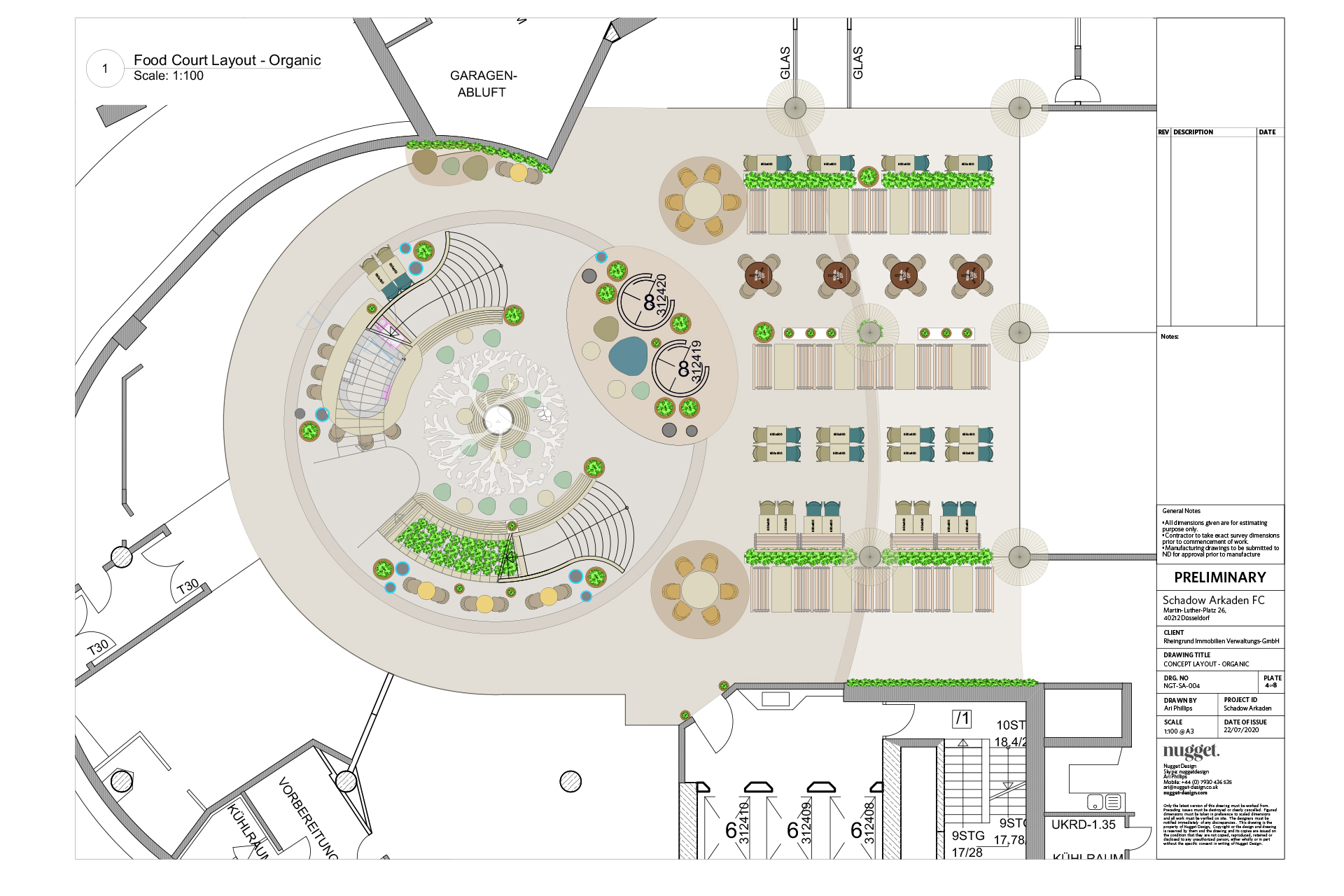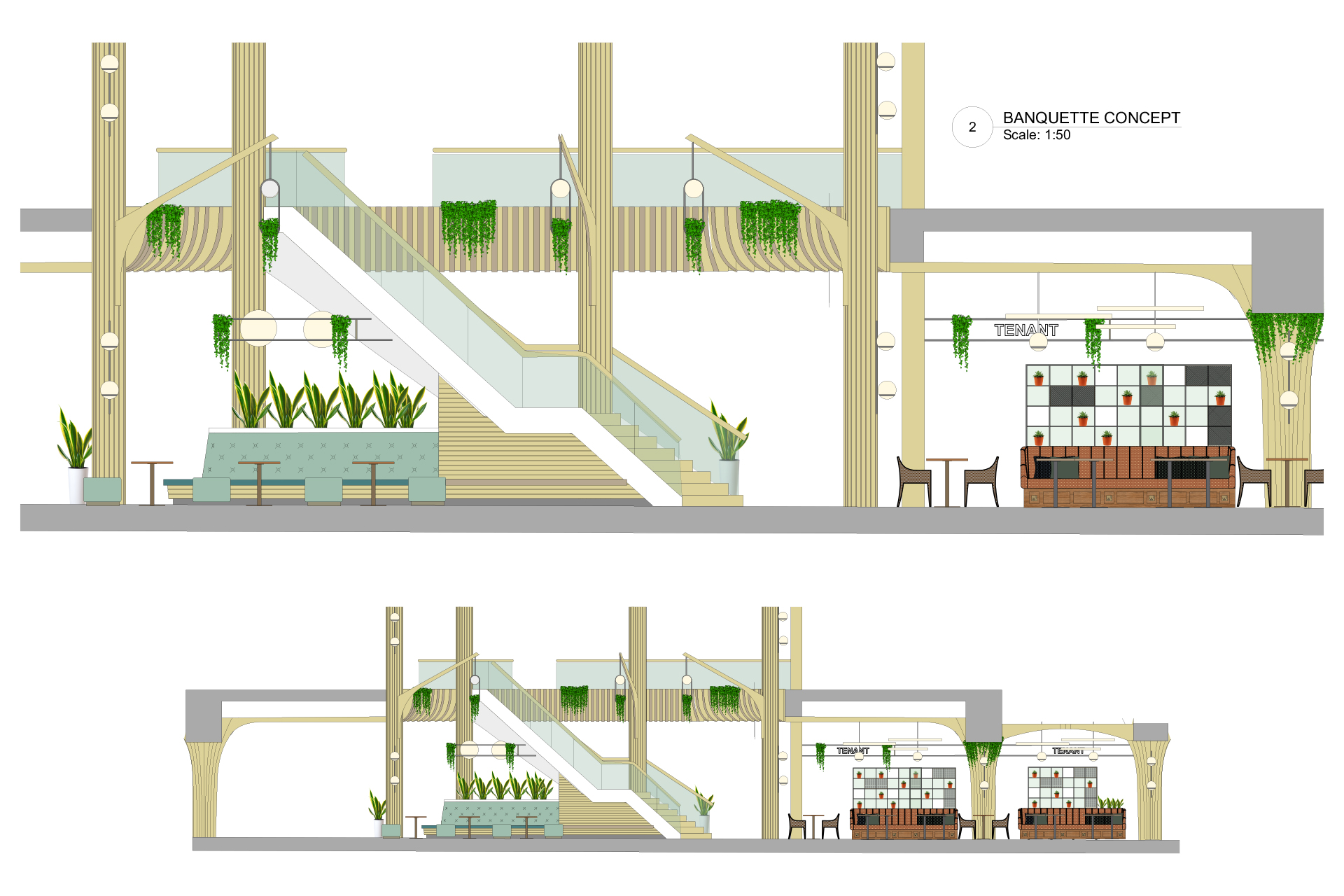 Promoting a sustainable and unique atmosphere and dining experience
Although the city of Düsseldorf is a wonderfully green and welcoming city, when approaching and visiting Schadow Arkaden, the calm, peaceful experience is unfortunately lost by a sea of granite, stainless steel, sparse open spaces. In order to create a totally new atmosphere and experience in the mall's food court and the mall itself we are suggesting reflecting this into the interiors to create a more natural and welcoming environment. Being inspired by nature and introducing the natural materials, warm colours, and texture that will reflect the city's own beauty we can create a unique intimate, warm and welcoming destination that enhances the customers visit to the mall and their dining experience. Our aim was to re connect with the city, drawing from Düsseldorf's green strengths and natural attributes to create a fresh destination, focused on customer experience and service. By reducing the cold finishes and concentrating on key elements we can create a more calming and peaceful environment promoting a sustainable and unique atmosphere and dining experience.
Hospitality Design
Interior Design
Mall Design
Restaurant
Sign Design
Recent Entries