"Fantastic team passionate and committed who saw my dream and made it into much more than what I expected. I am really proud of my design….Hope to keep working with you on future designs"
We were very excited to be appointed to work with Alexandra Paulino for the rebrand of her handmade skincare and beauty product line. An exciting project from concept to completion, developing everything from brand strategy, identity and logo to creating new packaging and mini brand guidelines.
The brief was to develop a new brand mark and packaging that better reflects the values and mission of the company and quality of the handmade products. To develop a design language for the company with the correct look and feel that helps Alexa Sky Botanicals stand out from the competition and become a more desirable product.
To get the most out of our services and design, Alexandra appointed us to review the company brand strategy and help her define their positioning, personality, values, tone of voice, use of imagery and consider the "Big Idea" that establishes Alexa Sky Botanicals as a fresh, professional, modern, fun company offering authentic handmade natural products.
We developed a new and striking brand mark and packaging design that has developed and built on the existing company identity. The idea around the leaf was not new for Alexa Sky Botanicals, already having a rather simple (almost clip art) style leaf previously, however we developed it into something more sculptured and considered that is far more memorable, sophisticated and professional. The idea of the architectural detailing in the leaf was inspired by the attention to detail and 'crafted' appeal of the handmade products. We even managed to carefully sculpt the initials A S into the leaf as a subtle reference to Alexa Sky.
We have thoroughly enjoyed working with the team at Alexa Sky Botanicals and hope this is the start of a long and rewarding relationship between our companies.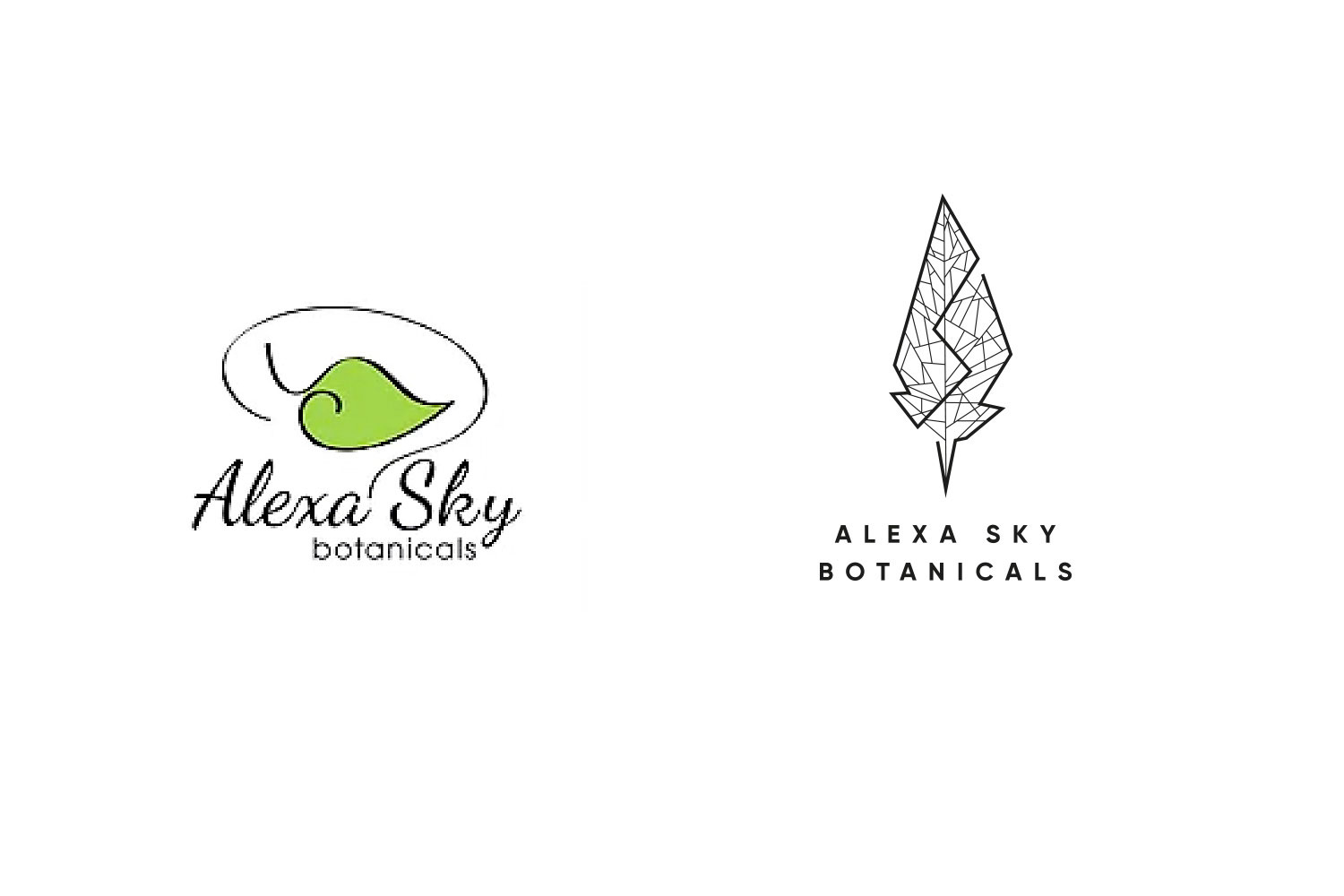 The original Alexa Sky Botanicals logo and the new brand mark.