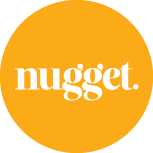 We are experienced restaurant designers in South East London, specialising in branding, interior design and signage for places people love to eat and drink. We add value with creative, clever and strategic solutions that consider your time and budgets and deliver great results.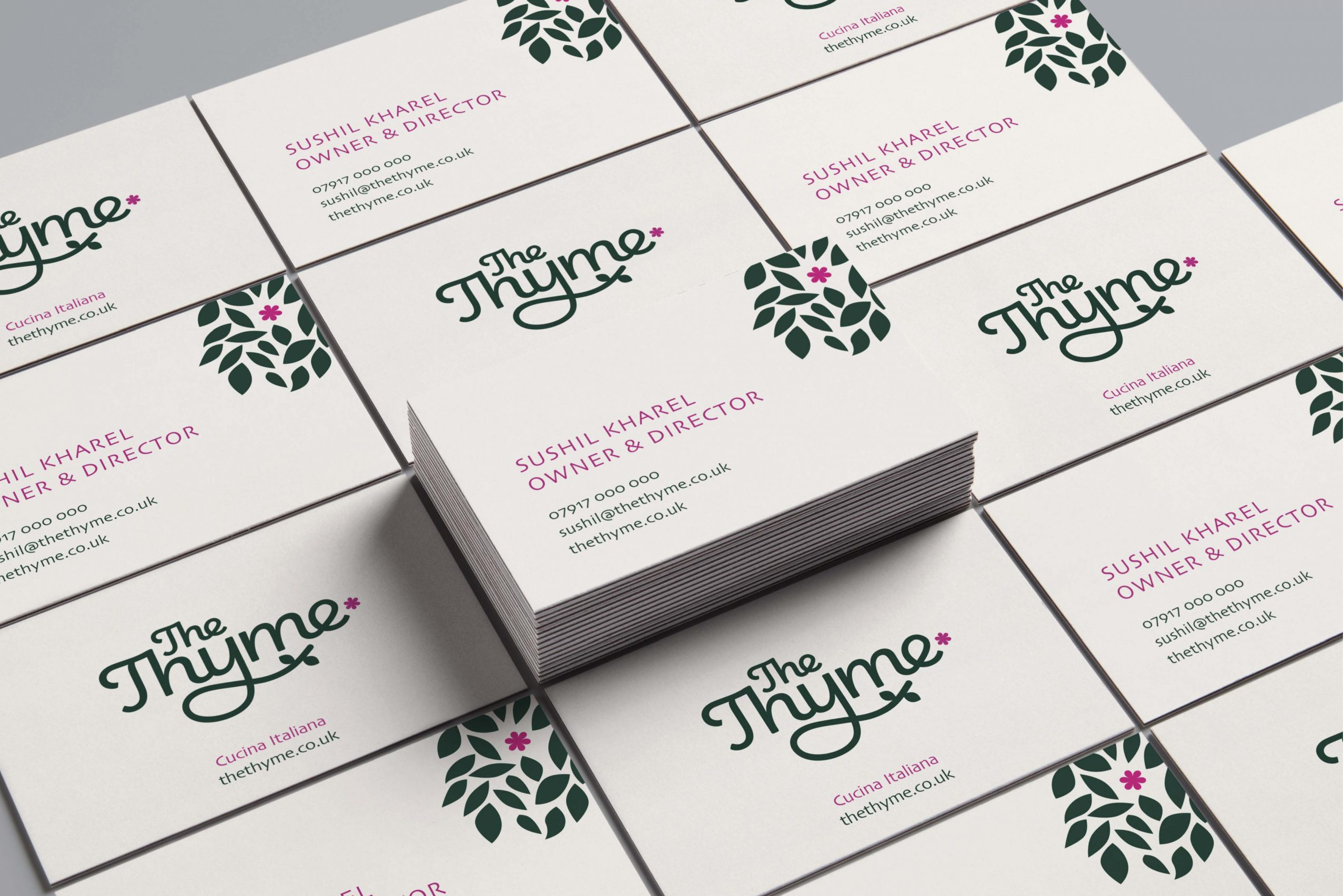 Branding & Menu Design
Whether it is brand strategy or design implementation and guidelines, we can help you create a brand for your restaurant, cafe or bar that really sells your unique selling proposition. A successful brand creates just enough differentiation between it's product and the competition without alienating the end customer. Our services range from logo and identity design, stationery sets, menu design, uniforms and apron design, marketing communications, packaging, signage, and environmental graphics.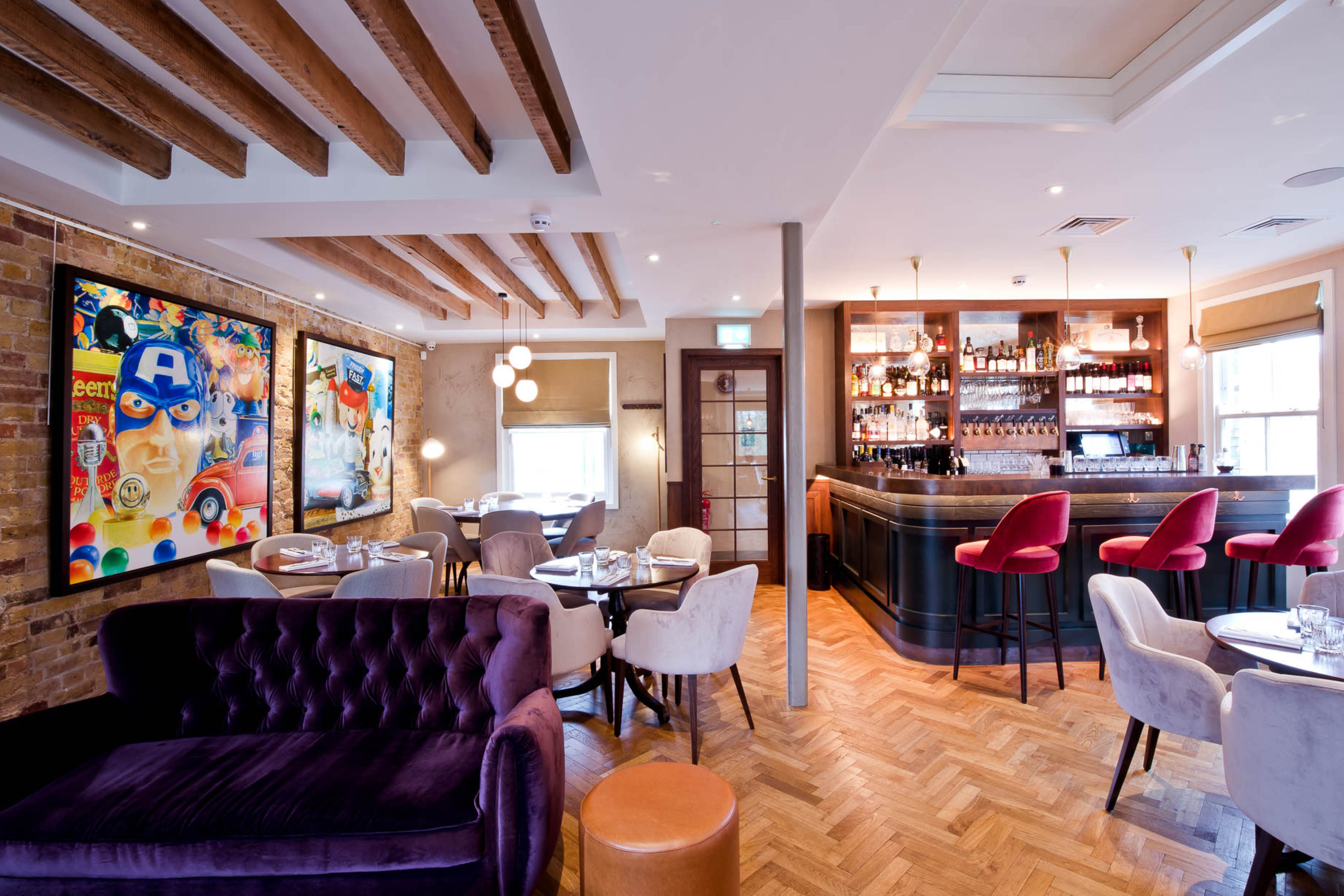 Interior Design
We have the expertise to give your space that unique customer experience. Whether it is an independent a cafe or restaurant on the High Street, or a foodcourt in a mall, it doesn't matter, the primary aim is always the same, to create memorable spaces that people want to drink and eat in, interact and engage with. We offer the full turn-key design service from strategy through to implementation. With our unique and rare qualities that make us stand out from our competitors, we can deliver everything from a refurbishment on a budget through to a full scale new build interior design project.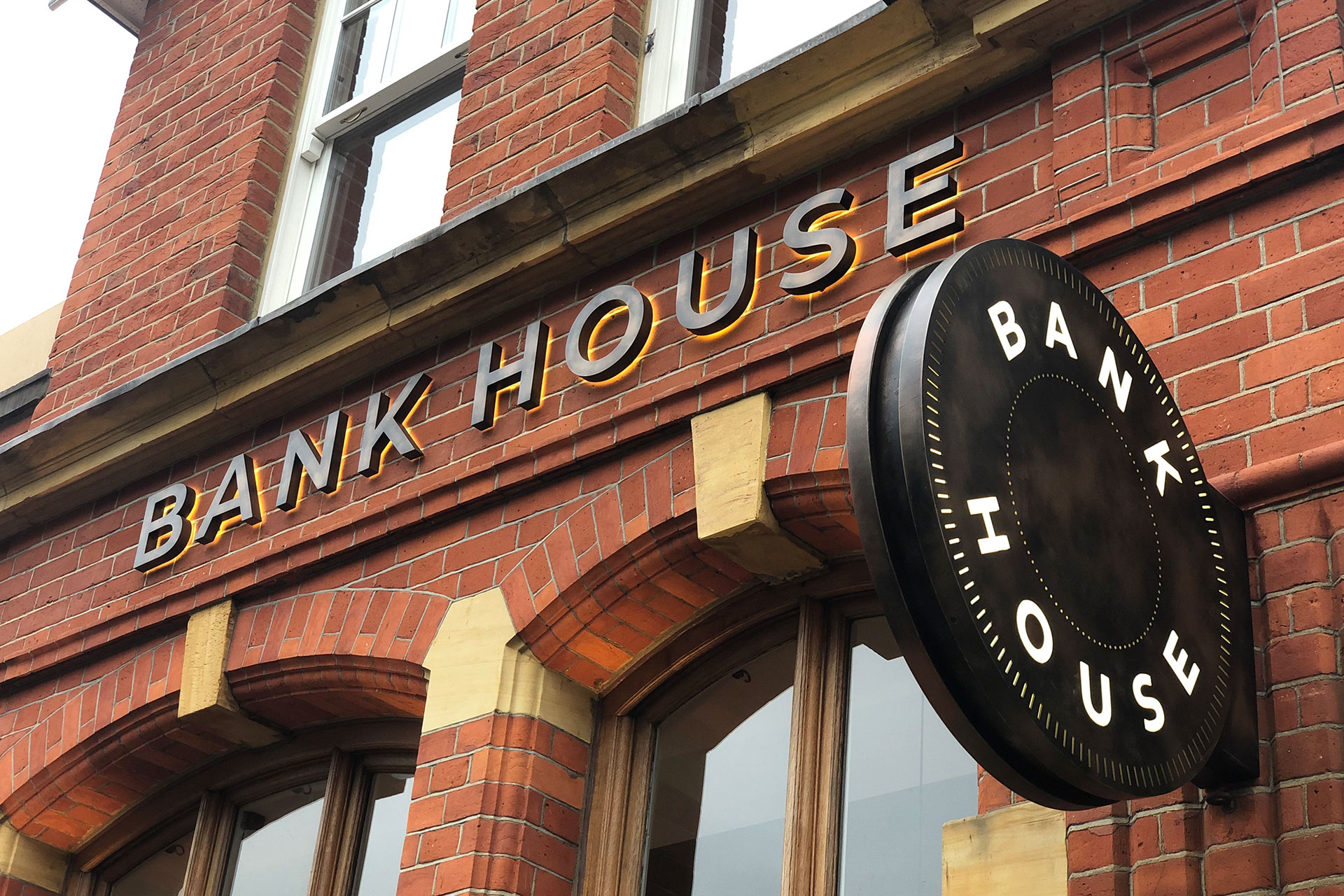 Shopfront and Signage
Brands do not only exist in 2D form, so your shopfront should be the perfect example of this! We ensure you have the perfect curb appeal with clean, visible and appropriate shopfront design and signage attracting both new and existing clients. We develop bespoke signage solutions unique to your offer and inline with your brand and consider both internal and external illumination and even your menu boxes to convince the passersby to choose your restaurant over the surrounding ones.
Our tried and trusted approach
What they say about us...

"They have a great attention to detail and made the process easy and enjoyable with entertaining presentations.
A fabulous experience working with such a dedicated, enthusiastic and creative team.  We have no hesitations in recommending Nugget Design to others or indeed working with them again in the future."
Charles Boyd, Director | 8 Northumberland Avenue
"We have been very impressed by Nugget Design's ability to deliver a interior scheme that perfectly symbolizes our vision and conveys the stylish, elegant and modern image we required to re establish our image and represent the most central entertainment venue in london. "
Charles Boyd, Director 8NA | Boyds
"… always finds the solution even in impossible situations and strictly respects the deadlines and specially the budget. I personally highly appreciate his creativity, professional calling and strategic thinking. I'm looking forward to the next opportunity to work with Ari Phillips and Nugget Design in the close future."
Zsolt Kertai, Head of Development Department, Hungary, Klépierre Management
"… I can say that his company motto Small, rare and precious certainly does sum up the companies commitment to their clients, a quality of work and a personable style… There is an emphasis on team at Nugget, not one key person but all working together to compliment each others strengths.  There is a feeling of 'How can we help' with every interaction….I have no hesitation in recommending Nugget Design."
Clare Herriot, Chief Executive | Chislehurst Business Group
'This project was no easy task, and we hit many hurdles along the way.  Ari always had a solution to any problems faced with little, or no compromise on the final product.  Ari proved himself to be a totally committed, passionate, creative designer and leader and I would have no hesitations in collaborating or working with him again in the future."
Dimitar Gavinsky, Creative Director @ Vasha Marka for RZD Russian Railways Project
"…He definitely proved to be a talented artist that produces incredible and precious designs. Mr Phillips easily combined his extraordinary creativity with a variety of wishes from the investors and managers within the budget. Moreover, he offered us sustainable and innovative concepts that were economically viable as well as they were driven to its optimum."
Jurgen Holterhoff, Managing Director | PMCon
"I worked alongside Ari for a number of years, on many major projects, and was always struck by his boundless enthusiasm and an unswerving commitment to 'getting the job done'. His creativity imagination is consolidated with an expansive awareness of materials and manufacturing processes, as he pursues the most inspired solution to the client's brief."
Ian Wright, Independent Design Consultant / Founder Air Design
Creative describes Ari very well as his versatility and knowledge should not pigeonhole him as any particular genre of designer. He's all of them and then some. A great asset to anyone using him. Highly recommended.
Nic Preece, Design Director at Allen International
When I say pleasure I truly mean it as it is rare to find someone who is so passionate and excited about design and he brings that to every project. In addition to his creativity Ari also has a deep understanding of detail which adds quality (and longevity) to the work he produces. If you have the opportunity to work with Ari, I highly recommend that you take it.
Tobias Haines, Creative Thinking Creative
"Ari is a creative and passionate designer with an abundance of knowledge and passion but also has the eye of an eagle when it comes to attention to detail…We came up with many solutions while value engineering the project to ensure our clients budget was accounted for accurately…"
Pierre Godin, PG Development Architect
"We worked along side Nugget Design on Bulgaria Mall. From the outset of the project they were aware of the restricted budget and the tight deadlines. This did not put Ari and his team off…they delivered the project on time, under budget and without compromising the concept that the client had bought into."
Yossi Hansav, Basic Collection, Sales Manager
"Offering a unique combination of creativity and practicality. We felt at complete ease knowing that Ari and his team would deliver the quality we wanted, on time and on budget leaving us to concentrate on our jobs."
Marie-Laëtitia Brunet, Head of digital marketing at Klépierre
The scope of what we do
Nugget Design offers a variety of creative skills and disciplines all under one roof. Our holistic approach enables us to offer our clients the full service from initial concept to completion. We offer everything from branding and marketing communications to wayfinding and full interior design services. Our fees are competitive, we produce fantastic results and in turn, we are a great return on investment.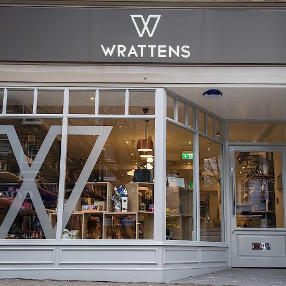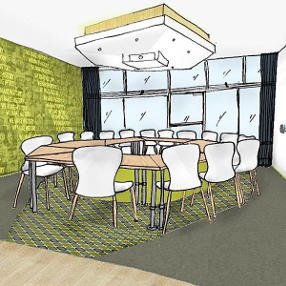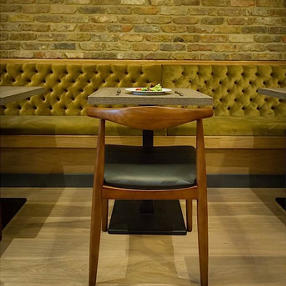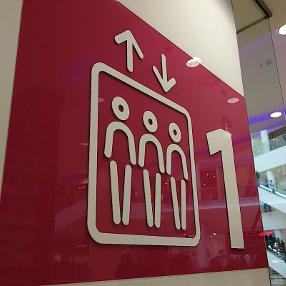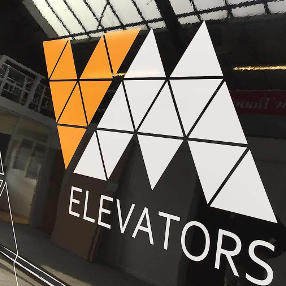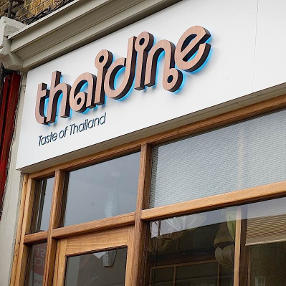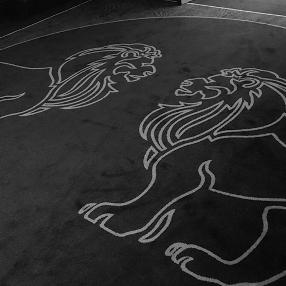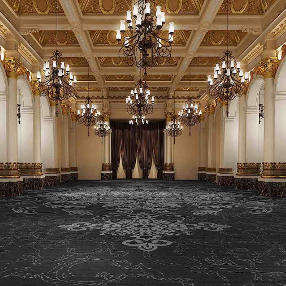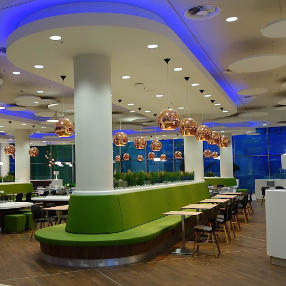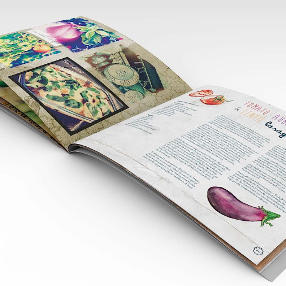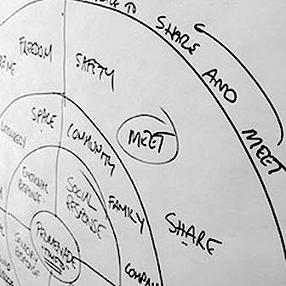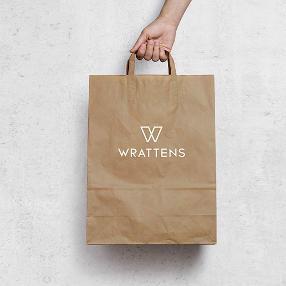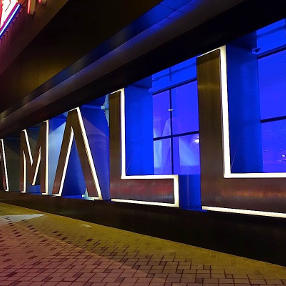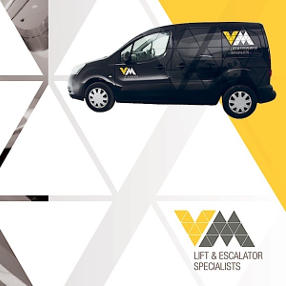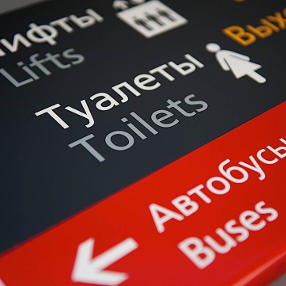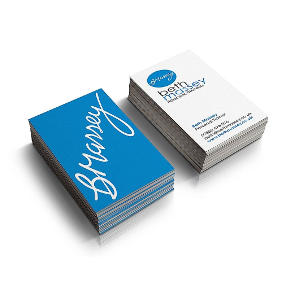 Coffee? Quick chat?
Lets get your project started
Why not get in touch to find out how we can help you?