There is no rubbish idea
All ideas can lead to something clever
Any idea can be a great idea, if you think differently, dream big, and commit to seeing it realised
DIY bauble
What will you do with this rubbish idea?
You see, even a rubbish idea can spark something creative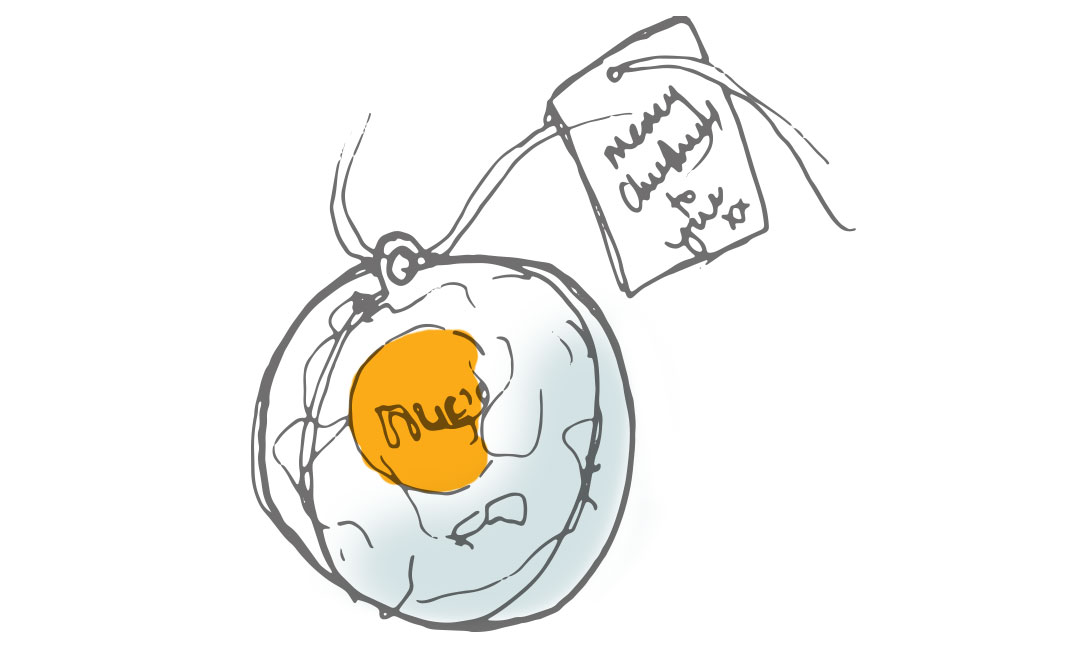 Surprise
Wishing you a Merry Christmas and a Happy New year.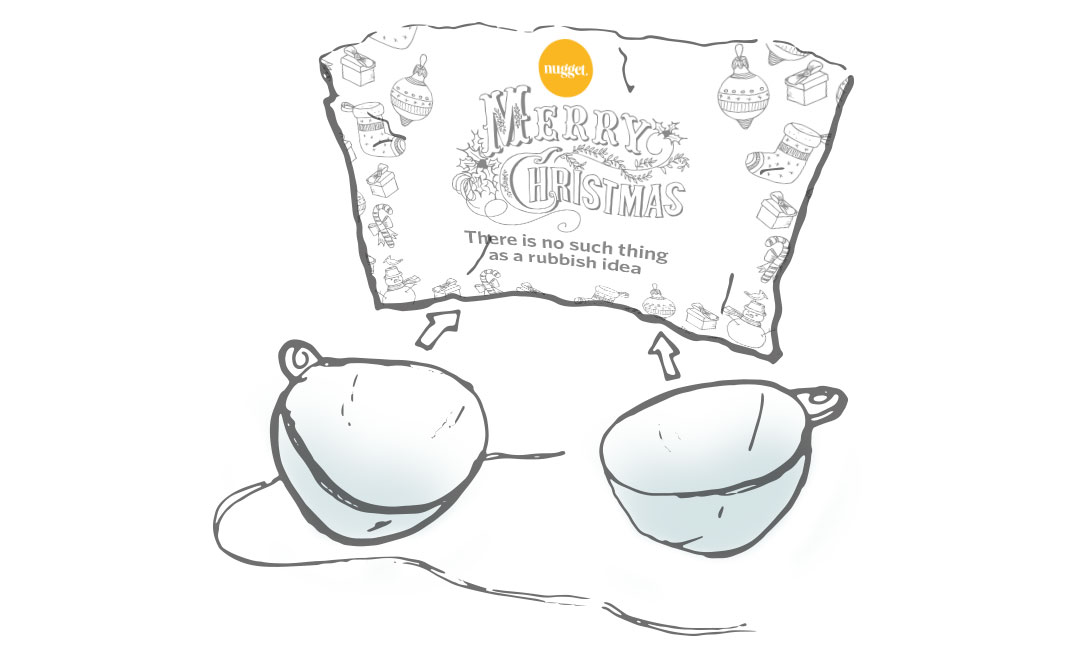 Recycle
Empty the contents and put your thinking cap on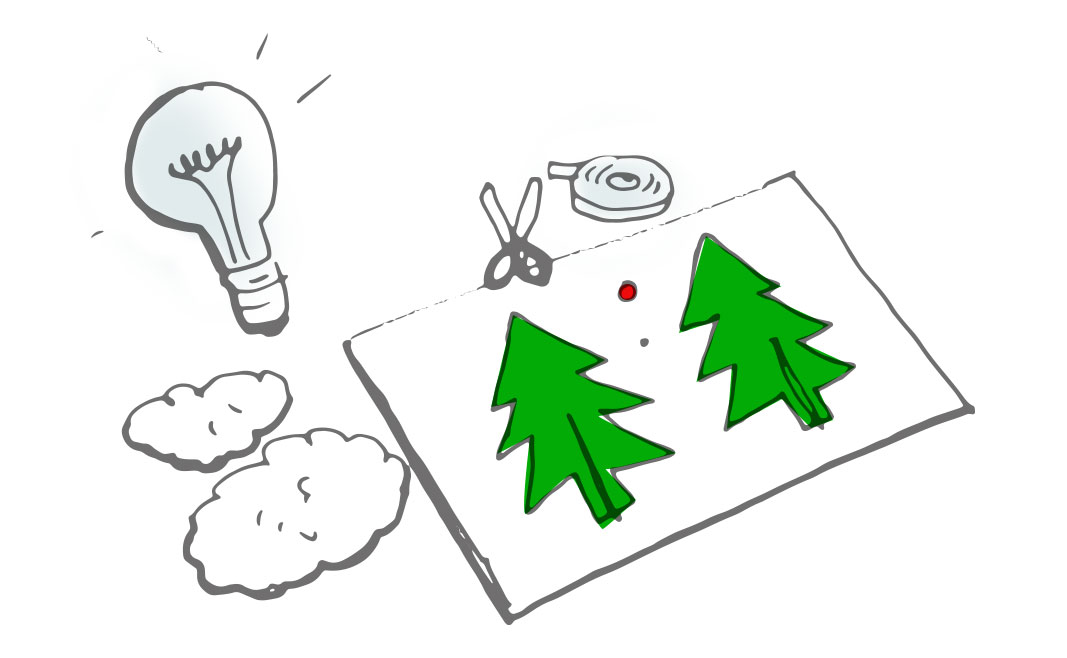 Imagine
How about a snowy winter Christmas tree?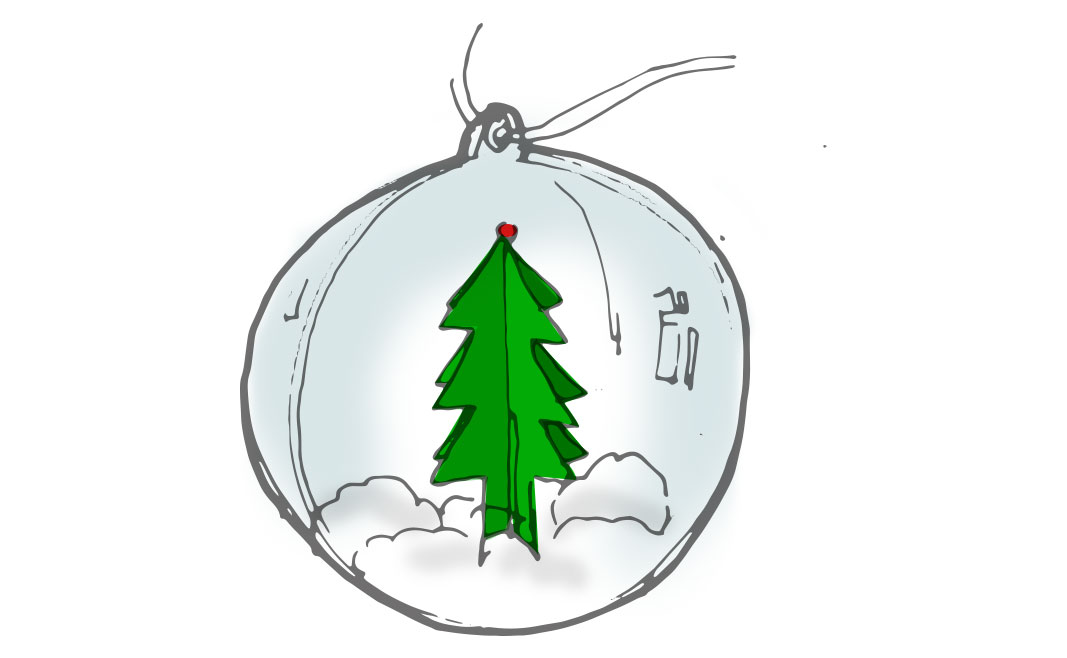 Create
Put it all together and you have your very own DIY bauble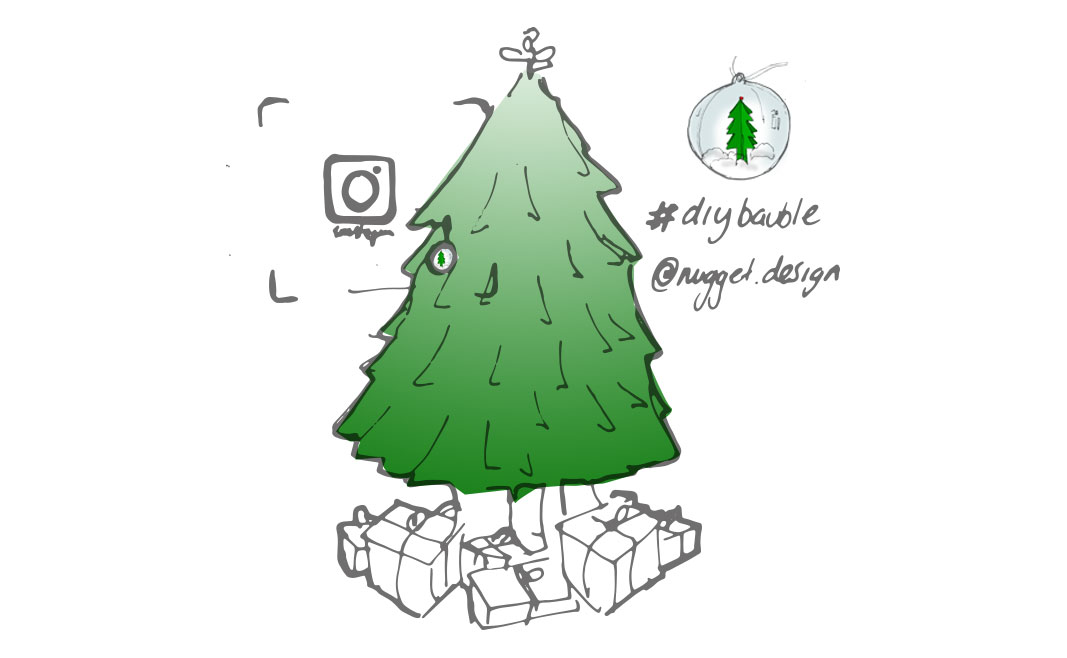 Display
Hang it on the tree and show off your creative skills
We really believe there is no such thing as a  'Rubbish Idea'. All ideas can lead to something new, trigger another idea or even become the beginning of something great. Everyone has both good and bad ideas. It's knowing what to do with them or how to realise them that makes them great! We at
Nugget Design

know how to do just this. And this Christmas we are offering you the chance to find out how.

Our gift to you this Christmas.
As a special Christmas gift and to kick start 2017 we are offering you a chance to explore your ideas and thoughts with a free no obligation 1 hour creative workshop, brainstorming session or creative audit with Ari Phillips our Creative Director.
Meet our Creative Director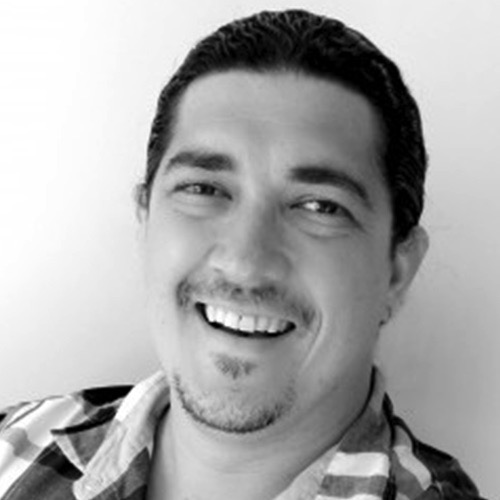 Ari's career in the design industry has seen him travel extensively around the world. With over 15 years experience he has worked closely with clients, consultants, strategists as well as forging relationships with suppliers and contractors
Ari has worked for some of the world's leading design companies such as Landor, Allen International, Redbird and Air design. Ari is passionate about creating branded experiences, wayfinding and interior design.
Whether you are a new start up business, established high street store, sole trader or retail destination, Ari and the team can help you add value to your business and build on your ideas, dreams and aspirations to make your business stand out from the crowd.
Curious?
Let's explore your ideas
Book your FREE brainstorming or audit session now
You have nothing to lose!